Human Resources Management
Online Degree Overview
Master of Science in Human Resources Management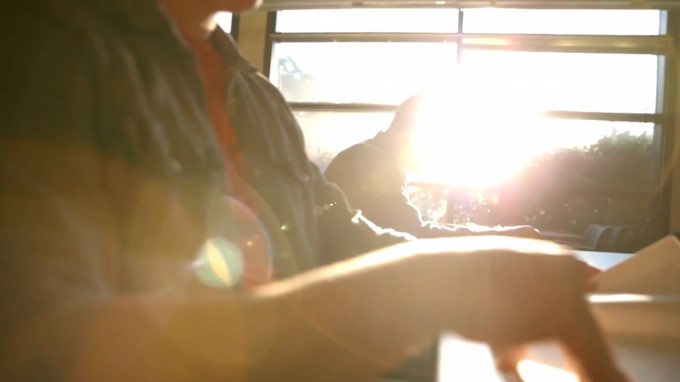 The role of Human Resources has evolved. As many people working in the field know, strategic Human Resources Management (HRM) is not just about hiring and firing, it's about applying the principles of leadership to help companies grow and succeed. South University's Masters of Science in Human Resources Management (HRM) online degree program explores the many roles successful HR Management professionals must master, including key topics such as; employment and labor laws, generally accepted business and ethical principles, HR planning and measurement, and consultative approaches to change management

If you're interested in pursuing a Master's in Human Resources Management, South University's online program is designed for working professionals. The 48-credit program consists of 12 comprehensive courses that are available online and can be completed in as little as 12 months*. This graduate-level degree program is open to students who have earned a Bachelor's degree in any field of study.


earn a degree on your schedule
Prepare to Tackle Tough HR Challenges
South University offers you the flexibility and control to access your online courses anytime, day or night, so that you can pursue your master of science in human resources management degree online, whenever it's most convenient for you. Our experienced, knowledgeable faculty* and staff also make sure that online never means out of touch, supporting you every step of the way as you work to achieve your goals.
Course Requirements
Master of Science in Human Resources Management: 48 Credits
HRM5000 Strategic Human Resource Management, 4 Credit Hours
HRM5010 Human Resource Planning, 4 Credit Hours
HRM5020 Labor Laws and Ethical Standards, 4 Credit Hours
HRM5030 Organizational Staffing, 4 Credit Hours
HRM5040 Classification, Compensation, and Benefits, 4 Credit Hours
HRM5050 Performance Management, 4 Credit Hours
HRM5060 Training and Development, 4 Credit Hours
HRM5070 Labor Unions, Workplace Safety, and Security, 4 Credit Hours
HRM6000 International Human Resources Management, 4 Credit Hours
HRM6010 Metrics and Measurement of Human Resources Management, 4 Credit Hours
HRM6999 Capstone in Human Resources Management, 4 Credit Hours
Elective (Choose one course from the following):
HRM5090 Internal Consulting, 4 Credit Hours
HRM5080 Internship in Human Resources Management, 4 Credit Hours
Note(s):
South University, Online Program Offerings may not be available to residents of all states.  Please contact an admissions representative for further information.
Admission Requirements
Please see the South University
academic catalog
for program specific admissions requirements.
Outcomes
By the end of the MS in HRM program, students should be able to:
Evaluate strategic HRM practices and procedures in a systematic manner, including employee and labor relations, workplace safety, health and security, and global programs in terms of human and financial impact (direct and indirect) on the organization and in consideration of the local, national and global environment.
Apply ethical principles, generally accepted business practices, and employment and labor laws with stakeholders in the decision- making process about HR policies, practices, or initiatives.
Demonstrate the contribution of human resource planning, management and diversity initiatives to organizational stakeholders using generally accepted HR metrics and measurements.
Define staffing (recruitment and selection), training and development, retention and performance management concepts, processes and policies as part of an integrated whole, and not as an isolated functional area of HRM to develop programs that meet broader organizational needs and enable the organization to maintain a competitive advantage.
Develop classification, compensation, and benefits both direct and indirect that meet the strategies and constraints of the organization and its environments.
Analyze organizational development and change management principles using consultative approaches to realize the Human Resources vision through effective organizational leadership.
Online Classroom
Haven't experienced online learning before or wondering what it's like to earn your degree online at South University? While the mode of learning is different from the traditional classroom experience with added convenience and flexibility, we hold the same high standards of academic excellence in the online classroom.
South University's online programs combine a curriculum designed for student outcomes and a classroom designed for flexibility and engagement. Our online classroom learning platform, Brightspace, provides you with a host of features to enhance your learning experience, including:
Advanced media content
Personalized navigation
Simplified online learning atmosphere
Access to digital books
Emailing and instant messaging options
We provide more than just an online classroom, bringing a range of campus experiences and services online. In addition, the online classroom is accessible on the go via mobile devices and with tools like the Pulse App. Pulse helps you stay connected and on track with your course by providing a number of features such as course calendars, readings and assignments, feedback and grades, and announcements.
Read more about online requirements here.
Success Stories
Outstanding Education for Remarkable Careers
We're committed to helping our graduates make impact in their professional and personal lives. We applaud our business and technology alumni and the difference they make.





Request Information
Learn More About the South University Program That's Right For You.
Fill out the form and a representative will contact you today to better understand your academic goals plus answer any questions you may have.
Success! Your request was submitted. We'll be in touch soon!
In the meantime, you can view some of our
FAQs