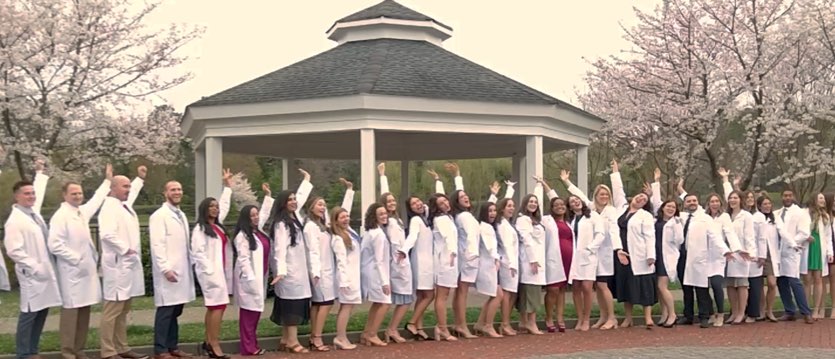 Dr. Michael Colegrove, serves as Chair of the South University Board of Trustees and Vice President Emeritus and Professor of Education for the University of the Cumberlands located in Williamsburg, Kentucky.[1] Colegrove served at Cumberland in various capacities for forty years. He served for two years (1987–1989) as President of Hargrave Military Academy (HMA).

He served as a member of the U. S. Army Reserve for 30 years and retired at the rank of Colonel. He commanded units at all levels. His final assignment was with the U. S. Army War College as a staff instructor.[2]

Dr. Colegrove has been actively involved in teaching and administration since earning a bachelor's degree from Cumberland College in 1971. He also earned a Master of Arts Degree from Eastern Kentucky University and a Doctor of Philosophy Degree from Vanderbilt University. He is also a graduate on the United States Army War College.
He is the author of the six books and has conducted workshops and seminars nationally and internationally.


Dr. Mike Kendrick, EdD formerly served as the Associate Dean of Global Business and Director for the Center for Global Connectedness and Collaboration at Lipscomb University in Nashville, Tennessee. As a member of the faculty Dr. Kendrick was an Associate Professor of Management and Associate Dean of Graduate Business Programs.

Prior to entering higher education, he worked in human resources with General Motors and The Tennessean. He earned doctoral and master's degrees from Vanderbilt University and a BBA in Business from the University of Montevallo


Dr. Maria Russ, ARNP, CPNP, Ph.D.: Pediatric Nurse Practitioner, Adjunct Faculty Member at University of South Florida, School Health Services Supervisor and Advanced Registered Nurse Practitioner for the Hillsborough County School District – Tampa, FL

Dr. Russ is a prominent nursing education leader in Hillsborough County, FL. Dr. Russ serves as a member of the Tampa-Orlando PAC and does some adjunct work in the graduate nursing programs offered at Tampa. Dr. Russ serves as the head of Nursing for the Hillsborough County Public School System, which is the 3rd largest public-school system in the State of Florida and eight largest in the nation with over 275,000 students. Dr. Russ is an advocate for continuing education at all levels and has been an instrumental change agent for healthcare and education in the Tampa Bay area.


Kathleen Farley is the Head of Internal Knowledge Platforms, providing oversight and support of the Learning Management System, at Google Inc. Prior to joining Google, Kathleen co-founded Oasis Learning, a competency-based education SaaS platform for universities, trade organizations and employers. She also served as Chief Product Officer and General Manager at UniversityNow, a social, for-profit venture with a mission to ensure quality higher education for working adults.

Kathleen earned a Master of Business Administration from Stanford University's Graduate School of Business, a Master of Arts in Education from Stanford University's Graduate School of Education, and a Bachelor of Arts in American Studies from Georgetown University.


Dr. Steven Yoho, PhD (Ex Officio) joined South University as Vice Chancellor for Administration and Strategy in April 2018 and was appointed Chancellor in July 2018. From 2007 to 2008 he served as Dean for the College of Business and from 2008 to 2013 he served as Vice Chancellor for Academic Affairs. From 2013 to 2018 he served in a Campus President role. He had several years of manufacturing management experience as a plant manager prior to entering higher education.

He earned his Ph.D. in Organizational Behavior from Ohio University and his Master of Science in Management from West Virginia University and Bachelor of Science degree from Oklahoma Christian University.
https://en.wikipedia.org/wiki/Michael_Bruce_Colegrove#cite_note-2