Join Our Team
The Right Direction For a Better Future
Believe. Belong. Become.
Working at South University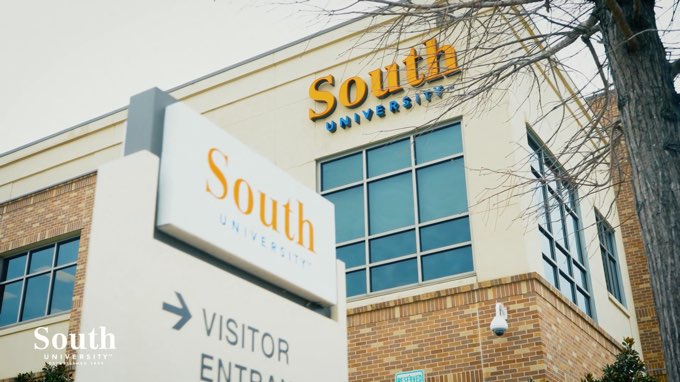 South University provides a warm, supportive learning environment that will encourage you to join a community of faculty, staff and students eager to play a role in helping you achieve your professional goals, on campus and online.
The South University 120-year story—past, present, and future—is a history formed by the many individuals who have developed the education and spirit of community that have become our pledge to students, faculty, staff, alumni and supporters of South University. Whether you have been part of the University family for many years, have recently come our way, or are thinking about joining us, you will find South University to be a place you can call home.
What's next for you is the first priority for us!
South University allows eligible employees to participate in medical, dental and other supplemental benefits through University-sponsored plans. Our benefits currently include medical, dental, vision, flexible spending accounts, a retirement plan, tuition assistance, paid time off, adoption assistance, an employee assistance program, and additional benefits.
Benefits + Perks
Medical
• Four United Healthcare medical plans are offered to eligible full-time faculty and staff members with South University as of the first of the month following 30 days of service.

• United Healthcare offers a national network to accommodate all faculty and staff members across campuses.

• The Copay 1000 plan offers a low 1000 deductible annually as a robust plan offering.

• Two Surest plans within the United Healthcare network are offered to provide first dollar care through copays while offering a price conscious biweekly premium.

• Under the high deductible health plan, faculty and staff members pay as low as $1.48 per pay for individual coverage, which may be paired with an HSA account.
Dental
• Two United Healthcare dental plans are offered to eligible full-time faculty and staff members.

• Both plans cover preventative services at 100%, basic services at 80%, and major services at 50%.

• Both plans have a $25 in network deductible for non-preventative services.

• As opposed to the low dental plan, the high dental plan offers orthodontic coverage and a higher annual maximum.

Vision
• One United Healthcare vision plan is offered.

• Exams are covered once every twelve months.

• Lenses or frames are covered once every twelve months.

• The plan has a $130 allowance towards contact lenses and a $150 allowance towards the frames of your choice.


Retirement
• Faculty and staff members with South University are eligible to contribute to a 401k plan the first of the month following one month of service through Sentinel Benefits & Financial Group.

• South University offers an employer match of 2% of earnings as long as contributions are 2% or higher each pay period.

• Contributions can be deducted on a post- tax or pre-tax basis depending on tax needs.

• Annual contribution limits comply with 401k IRS guidelines.

• Elections can be added, changed, or ended at any time during the plan year.

Additional Benefits
• Full-time faculty and staff members are covered the first of the month following 30 days of employment with one times their annual salary in basic life insurance and short term disability coverage at 60% salary.

• Life Insurance and Disability benefits are through Unum.

• Short term disability and basic life premiums are covered in full by South University.

• Faculty and Staff have the ability to purchase additional life insurance for themselves, their spouses, and dependents.

• Long term disability may be purchased to cover a disability lasting more than 13 weeks.

Flexible Spending Account
• Faculty and staff members with South University are eligible to elect an FSA or HSA account as of the first of the month following 30 days of service.

• FSA Plans are managed through Orchestrate HR, and HSA plans are managed through HealthEquity.

• Debit cards are issued to members, and reimbursement services are also available via the member portals.

• These reimbursement accounts can be used to pay for medical, dental, vision, and child or eldercare services on a pre-tax basis.

• Plans Offered include HSA, Full purpose FSA, Limited Purpose FSA, and Dependent Care FSA.

Time Away
• South University observes twelve paid holidays each year. All full-time faculty and staff are eligible for holiday pay.

• South University provides Paid Time Off (PTO) for eligible staff and faculty, promoting healthy work-life balance.

• A PTO-eligible staff or faculty member's time off allocation is determined by their years-of-service and level within the organization.

Tuition Assistance
• The Tuition Assistance Program is a benefit that offers gratis participation in South University courses and programs.

• Full-time staff and faculty are welcome to participate in the Tuition Assistance Program after three months of service.

• Following one year of service, the immediate family of full-time staff and faculty members are welcome to participate, too.

• Participation is available in most of South University's degree programs, up to and including doctoral programs.

Wellness Program
• Faculty and staff currently enrolled in a medical plan are encouraged to participate in our annual wellness program through Intervent.

• Health assessments, screenings, and coaching are available at no additional cost.

• The program focuses on improving physical and mental health based on individual needs.

• Successful completion of the wellness program allows staff and faculty members to enjoy savings on medical expenses.

Explore South University Locations
With its warm yearly climate and growing opportunities, Savannah, Georgia is a beautiful coastal city known for its well-preserved historic core and laid-back Southern lifestyle. Bustling with welcoming hospitality, Historic River Street is one of Savannah's most popular attractions. With everything from riverfront dining and nightlife, to shopping and Savannah River boat tours, you can spend an entire day exploring the restaurants, bars, shops, and breathtaking views along this historic, cobblestone-paved street in the Savannah Historic District. The streets of the Historic District are covered by natural archways made by the long branches of live oak trees, dripping with Spanish moss. They hang over the street creating an ethereal, romantic feeling. Located just 20 minutes from downtown Savannah, is Tybee Island - the perfect escape for those who need a healthy dose of sand, sun and seaside bliss. Enjoy all Savannah GA has to offer with a cost of living 10% lower than the national average.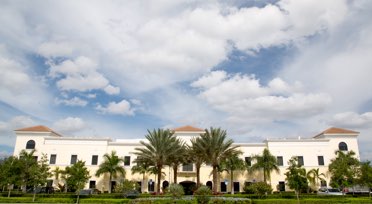 One of the most beautiful places in Florida is the West Palm Beach. Located across the Intracoastal Waterway from its high-heeled neighbor Palm Beach, West Palm offers a thriving metropolis with first-rate restaurants, a vibrant arts scene and exciting nightlife. As a part of Palm Beach County, this city is a perfect place for people who enjoy gorgeous nature and peaceful lifestyle. This wonderful city has it all! The art and the cultural scene are thriving in West Palm Beach. You will find that annual music and art events in this city never stop. However, that is not the only aspect of this city that is thriving. Forbes Magazine ranked the West Palm Beach area, Boca Raton and the Boyton Beach as the number one for business and careers. Not to forget to mention, Florida is one of the seven states that have no state income tax.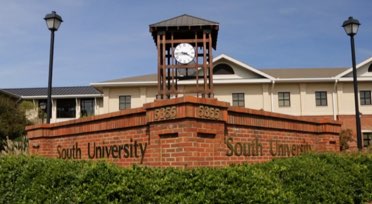 Old southern charm meets modern city allure in Montgomery, where the weather is sublime and the food is divine! Because of its great history, beautiful scenery and friendly people, it's easy to understand why it's such a great place to live. Montgomery has been hard at work revitalizing the downtown and Riverwalk areas, and it's paying off! Great places to eat, drink, and be merry populate these areas, particularly in the Alley Entertainment District. This neighborhood is packed with restaurants, boutiques, and bars. The city has a rich musical history, birthing many musicians and heavily influencing the genres of rock, country, jazz, and blues. Live music can be enjoyed in the city nearly any day of the week at a variety of venues.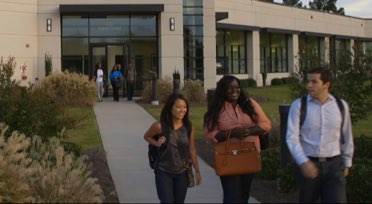 Columbia, South Carolina is a city of beauty, history and fantastic location, affording its residents a truly unique and wonderful lifestyle. With several distinct shopping districts and a recently revitalized downtown, tons of new shops, restaurants and other thriving businesses mix in amidst old favorites like The Nickelodeon and King's Jewelers. The best part? Columbia SC grants you front row access to all of this with affordable prices, manageable traffic, lots of parking and walkable districts, too. Columbia's population is small enough that traffic is relatively mild and the streets are rarely overcrowded, but large enough to support trendy shops, cafes, bars and other businesses that make urban life enjoyable. The abundance of oak, pecan and magnolia trees help the region retain rural flavor, while the downtown skyline is representative of the state capital's role as a growing industrial hub.
Tampa is a laid-back city with a vibrant arts scene and plenty of opportunities for adventure. If your dream is to live in a city that's walkable with easy and ample access to water activities and outdoor fun, Tampa won't disappoint. Busch Gardens offers thrills for families and risk-averse adrenaline junkies, as does the domed IMAX theater of the Museum of Science and Industry. The cost of living in this thriving city is more than 8% below the national average, and it was recently ranked second among the best places for first-time home buyers. Don't forget, Florida has no state income tax!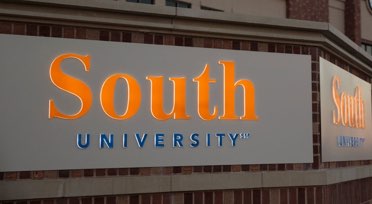 In addition to the beautiful landscape and brilliant sunshine that Florida is famous for, Orlando is the home of countless wonderful attractions. From the Magic Kingdom to magical spa treatments, Orlando sparkles with the promise of adventure. Being home to Disney World, Sea World, and Universal Studios, there is no doubt that people from around the globe are fascinated with this city, making it the tourist capital of the U.S. However, most people don't realize that Orlando is also one of the best places to live. With one of the country's largest university's, a diverse population, cultural vibrancy, focus on arts and a thriving sports sector, Orlando is where you might think of moving permanently. (Oh yeah, NO INCOME TAX!)
Virginia Beach has all the elements of a classic seaside resort: gorgeous beaches, a lively boardwalk, plenty of restaurants and nightspots, and amusement rides sure to appeal to kids. From The Boardwalk to The North End and Croatan to Sandbridge, there's a beach for everyone and a ton to do ranging from historic towns and sites to amusement parks, museums to visit, and dolphin and whale watching tours to take. Sports enthusiasts will find celebrated golf courses in Virginia Beach and the surrounding area, as well as sea kayaking and miles of hiking trails. It is not too cold or too hot in winter months. There is a nice long pleasant spring with each type of flower plus a fine long agreeable fall you are able to picture in bloom.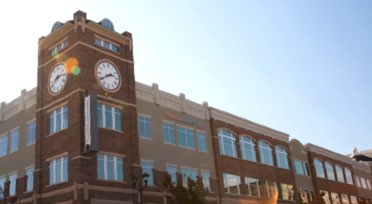 Richmond has historical significance, an emerging hipster and arts scene, and evolving foodie trends all wrapped into one southern capital city. Originally a colonial settlement, Virginia's capital is now a thriving hub for culture, shopping and outdoor fun with lively neighborhoods and a vibrant restaurant scene. Richmond isn't all about the past, by any means. It is a modern city with a lot to offer, including a vibrant nightlife, tons of festivals, attractions and activities for people of all ages. Richmond is a large city by all accounts, but its unique culture offers a hometown feel that rivals any in small-town America, making it the best of both worlds.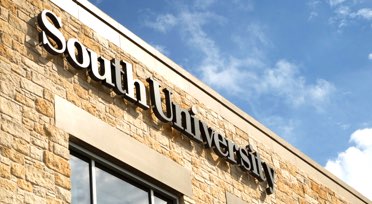 With its high quality and low cost of living, Austin is among the most desirable cities in the nation. Centered in the heart of Texas, this State Capital city is hustling and bustling with arts, activities, awesome people, and yes, a tad of weirdness. In the past decade it's grown from an oversized college town to one of the nation's largest cities. Live music is the essence of Austin, but it isn't even close to the whole story. With spectacular entertainment districts, ubiquitous culture and top-notch restaurants, Austin allows you to create your own soundtrack. Austin boasts more than 250 music venues, the world's first James Beard Award-winning barbeque pitmaster, and an eclectic arts scene.
Pittsburgh, PA-South University's Online Student Support Center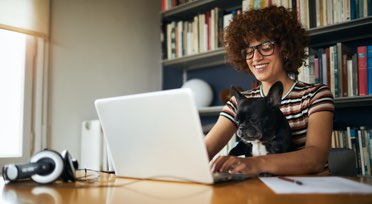 As the second-largest city in the state of Pennsylvania, Pittsburgh is known for its strong economy, education opportunities, and exciting cultural attractions. When it comes to professional sports, Pittsburgh is a well of entertainment. The city serves as home to teams from three of the major sports leagues. Known as the Golden Triangle, Pittsburgh's downtown area is full of life. Downtown Pittsburgh also serves as the city's cultural district with parks, apartments and condos, shopping, dining and nightlife, and more. The city's geographical location is definitely one of its most stunning features. The rivers, hills, and valleys come together to form a remarkable tableau.