Transfer of Credit
Students who decide to transfer to South University are making a smart decision. You'll be joining a community of dedicated students who share the same goals as you. We are driven to help you succeed, so our transfer of credit policies are designed to make the most of the effort you've already put into your education.
Readmission Overview
Education Leads to Opportunity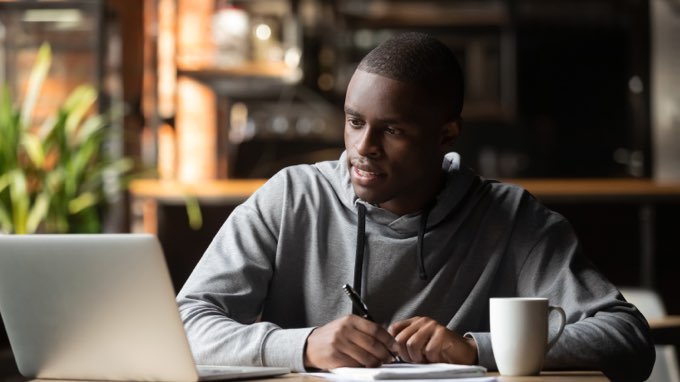 Students seeking readmission after an absence of one year or longer, and students who previously attended South University but have not been enrolled for one year or longer may be readmitted without retesting for admission, but must apply for readmission and pay a readmission fee of $50.

Find Success again
Transfer Students
Transferring credit to an academic program is both exciting and daunting. South University wants to see you succeed, so we're here to help you take the first step to fulfilling your professional goals.
Transfer Policies
Generally, credit will be given if the courses were taken at an accredited collegiate institution, the course was equivalent to courses offered at South University, or compatible with South University's distribution requirements.

Coursework will be evaluated for its current relevance and may not transfer if the material is outdated. University credit will not be given for developmental courses such as basic Mathematics or English.

Credits earned at an accredited technical college may not transfer unless the credit earned is equivalent to courses offered in degree programs including the associate's degree.
Notice Concerning Transferability of Credits Earned at South University:
In the U.S. higher education system, transferability of credit is determined by the receiving institution taking into account such factors as course content, grades, accreditation and licensing. For this reason South University does not imply, promise, or guarantee that credits earned at South University will be accepted by another college or university. If the credits or degree, diploma, or certificate that you earn at this institution are not accepted at the institution to which you seek to transfer, you may be required to repeat some or all of your coursework at that institution. Students considering transferring to another college or university are responsible for determining whether that school will accept South University credits. South University encourages students to initiate discussions with the potential transfer school as early as possible.
The Associate of Applied Science programs are considered by some educational institutions and state agencies to be "terminal" and/or "occupational" programs. Credits earned in terminal and/or occupational programs are generally not applicable to other degrees; however, the acceptance of transfer credit remains at the discretion of the receiving institution.
Acceptance of Credits
All coursework will be evaluated for transferability based on its current relevance. South University may place limits on the age of courses eligible for transfer of credit. Students may be required to provide additional supporting documentation such as a course description or a syllabus for a class to be considered for Transfer of Credit.
South University reserves the right to reject any or all credits from other institutions, regardless of their accreditation status, when it determines through investigation or otherwise that the quality of instruction at such institution is for any reason deficient or unsatisfactory. The judgment of South University on this question shall be final. South University reserves the right to disallow transfer credit for courses if the student's subsequent grades in required courses in the same subject fall below average.
Notes:
Acceptance of credits earned at other institutions, and/or through examination, is limited to 75 percent of the total hours required for an undergraduate degree. Students at the Richmond and Virginia Beach campuses may only transfer in 70 percent of the total credit hours required for an undergraduate degree.
No more than half the major area course requirements can be earned through transfer credit, through examination, and/or other means described in this catalog. Note that programmatic accreditation and/or specific state requirements may alter these percentages. See the appropriate Program section for specific guidelines regarding transfer of credit.
No transfer of credit will be accepted for internship courses.
Please visit the academic catalog for more information
Articulation Agreements for Courses Transferring into these Campuses
Many students have previous education experiences and may have earned credits at other institutions. We are providing a listing of the Articulation Agreements that we have entered into with other institutions that describe the courses that may transfer into program(s) at this campus. Articulation Agreements are developed to identify what specific courses (please note that sometimes there are also minimum grade requirements) will transfer into specific programs at this campus from other institutions under the circumstances described in the actual articulation agreements. An Articulation Agreement by itself does not mean every course will transfer into a program at this campus.

It is at the discretion of the receiving institution (campus) as to which credits will or will not be accepted for transfer. The student should review the Articulation Agreement to make sure they understand whether courses they wish to transfer in are included in the Articulation Agreement. Please contact a campus admissions representative, registrar or an academic advisor with any questions or for more detail on specific articulation agreements or to review the actual articulation agreement.
Students should understand that Articulation Agreements may be modified or eliminated by either the sending or receiving campus.
South University Articulation Agreements:
All Campus Locations + Online Articulation Agreements:
Campus Specific Articulation Agreements:
Austin Campus Articulation Agreements:
Columbia Campus Articulation Agreements:
Richmond Campus Articulation Agreements:
BRIDGING COMMUNITIES REGIONAL CAREER AND TECHNICAL CENTER-AHS PROGRAM
BRIDGING COMMUNITIES REGIONAL CAREER AND TECHNICAL CENTER-CRJ PROGRAM
BRIDGING COMMUNITIES REGIONAL CAREER AND TECHNICAL CENTER-BSIT PROGRAM
CHESTERFIELD CAREER AND TECHNICAL CENTER
Tampa

Campus Articulation Agreements:
HILLSBOROUGH COMMUNITY COLLEGE
Virginia Beach

Campus Articulation Agreements:
PAUL D. CAMP COMMUNITY COLLEGE
West Palm Beach Campus Articulation Agreements:
Helpful Links
Setting You Up For Success
How To apply
Applying is Easy as 1, 2, 3

Step 1: Request Information
To get started, call 877.659.5706, to speak with an Admissions Representative or fill out our request information form here.

Step 2: Apply
An assistant director of admissions will review our degree programs with you, give you an overview of the admissions process, and help you complete the application process. You can take a guided tour of our campus or a virtual tour online.

Step 3: Financial Planning
A financial aid officer will work with you to discuss options and qualifications and to develop a payment plan that works for you.
Request Information
Fill out the form and a representative will contact you today to better understand your academic goals plus answer any questions you may have.
Campuses offer flexible learning formats including:
on-campus, virtual instructions and online courses.
Success! Your request was submitted. We'll be in touch soon!
In the meantime, you can view some of our FAQs
If you want to talk to an admissions representative ASAP, please contact us at 1-888-444-3404