Summer is coming to an end, which means it's almost time to head back to school. Along with buying new school clothes and supplies, parents are advised to make an appointment with their child's primary care provider for a back-to-school checkup.
"Regular check-ups and immunizations help to ensure normal development, healthy growth, and protection from preventable disease," says Dr. Todd Wolynn, president of Kids Plus Pediatrics. "Proper nutrition, activity, and immunizations help kids avoid common and potentially severe diseases. Many diseases — including obesity, diabetes, hypertension, and heart disease, can be lessened or avoided with the evaluation, guidance, and support offered by a child's primary care practice."
Wolynn says the frequency of some back-to-school checkups are mandated at the state or school board level.
Parents need to start now so that children learn that going to the healthcare provider is a yearly expectation.
"There are also governmental and health departmental guidance requirements on screening of vision, hearing, immunization status, and scoliosis evaluation," Wolynn says. "Based on these mandates, there are particular ages or grade-entry 'check ups' which must be done to be allowed to attend school in those years — for example, entering kindergarten or 7th grade."
Most states and school districts have elected mandatory evaluations for school entry before kindergarten and 7th grade, Wolynn says. He says this is partially because both the four-to-five-year-old and the 11-to-12-year-old immunizations should be completed by the time students enter these grades in school.
Wolynn says besides examinations coinciding with the beginning of a new school year, the American Academy of Pediatrics (AAP) recommends annual well visits for children starting at age 3 and continuing through college-aged students.
Dr. Tracy Estes, PhD, RN, FNP-BC, graduate Nursing program director at South University, Richmond, says people of all ages should have an annual medical checkup with their primary care provider.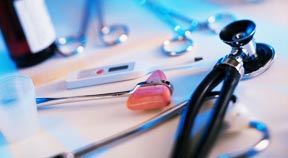 "Parents need to start now so that children learn that going to the healthcare provider is a yearly expectation," Estes says.
The Centers for Disease Control and Prevention notes that many health risk behaviors are established in childhood and early adolescence, Estes says.
Continued monitoring of health risk behaviors and providing anticipatory guidance to parents and their children is needed to ensure a healthy and safe childhood and entry into adulthood," Estes says.
"Back-to-school time is an excellent opportunity for parents to ensure their children are healthy and safe," Estes says.
What's Involved in a Back-to-School Checkup
Although specific back-to-school checkup requirements vary according by state, Wolynn says a primary care provider will typically review the child's vital signs such as blood pressure and growth measurements, and parameters including height, weight, and body mass index.
"We also review and address physical and mental health, school success, and parents' questions and concerns," Wolynn says. "We also, based on state and school district requirements, review the child's immunization history and provide recommended and/or required vaccines."
Estes says back-to-school checkups should include both medical and other health-related priorities. In addition to paying a visit to their primary care provider, Estes recommends that children also see their ophthalmologist and dentist.
"Key issues that need to be addressed include growth and developmental trajectory, acute and chronic illness management, immunizations, and hearing and visual acuity," Estes says. "Parents must ensure that any prescription medications the child must take while at school has appropriate medical paperwork. Each school has different requirements, so parents should check for the required paperwork in time to have the child's healthcare provider sign it."
Parents should also work with their child's primary care provider to develop action plans for any acute or chronic illnesses their child may have, such as a food allergy or asthma, Estes says.
"Children with medical conditions should have a medical identification bracelet with the medical condition(s) listed," Estes says. "The child's teachers and classmates should be informed in case of emergency."
Keeping up with the Required Immunization Schedule
Wolynn says the required immunization schedule may differ according to the state, school district, and college or university, but typically prior to entering kindergarten, children should be completing or have completed their Rotavirus (Rota), Haemophilus (Hib), Diphtheria-Tetanus-Pertussis (DTaP), Polio (IPV), Pneumococcal (PCV13), Hepatitis B (Hep B), Hepatitis A (Hep A), Measles-Mumps-Rubella (MMR) and Varicella (Chicken Pox) vaccine series.
"Prior to entering, college students should have additionally completed their >7yr version of the Tetanus-diphtheria-perstussis (Tdap), Meningococcal (MCV4), and Human Papilloma Virus (HPV4) vaccine series," Wolynn says.
Estes also says children need to have periodic boosters to develop their immunity.
"When people aren't being immunized it compromises to herd immunity," Estes says.
When receiving an immunization, Estes says the health professional administering the vaccine should provide a Vaccine Information Sheet, which will go over important information such as the purpose of the shot, any possible side effects that could be experienced, and what to do if any adverse effects occur.
Estes recommends regularly checking the CDC's Morbidity and Mortality Weekly Report for an updated immunization schedule for both children and adults.
Taca Campbell, Pharmacy Technology Program Director at Brown Mackie College — Albuquerque, says some immunizations can be administered at a local pharmacy.
"State Boards of Pharmacy have educational requirements that a pharmacist needs to complete that will enable he/she to begin vaccination and immunization programs at retail pharmacy locations," Campbell says.