Immediately after becoming a registered nurse, Lamay Jimenez landed her first nursing job with the exact organization she'd been hoping to work for - the Moffitt Cancer Center in Tampa, Florida. Choosing to earn her Bachelor of Science in Nursing degree at South University, Tampa (which she completed in 2019) was essential to achieving her professional goals, and, for Jimenez, the journey to obtaining her BSN at South University was incomparable to any other experience.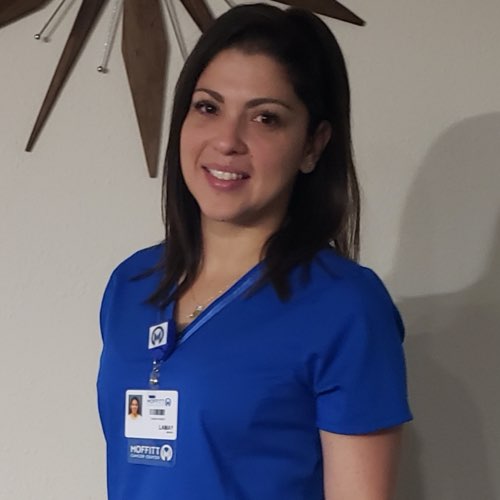 "I had the opportunity to meet wonderful teachers throughout my courses at South University. After graduation, I felt ready for the board exam and I had the skills to prepare myself even more for that last obstacle that would finally lead me to realize my dream of working as a nurse," she reflects.
After studying for and passing her nursing exams, Jimenez became a Registered Nurse at Moffitt Cancer Center in March 2020. She is proud of all she has accomplished and grateful to the faculty and staff at South University for their support throughout her nursing program.
"Working at Moffitt Cancer Center as my first job opportunity could not have been better," she says. "I am having one of the best experiences and learning a lot. I am super happy to be part of the Moffitt family and know that I am doing my part and giving my best so that my patients have the best care possible."
Now that she's achieved her goal to work as an RN, Jimenez encourages current and future students to never give up on pursuing their own aspirations. She says, "It may seem like a distant dream but it is worth the journey."