2017 South University, Austin alum Mikhilesh Dehane has always had a passion for the healthcare field – with a career that has taken him from being a dental surgeon in India to working as a physical therapist assistant and health informaticist in Houston, Texas.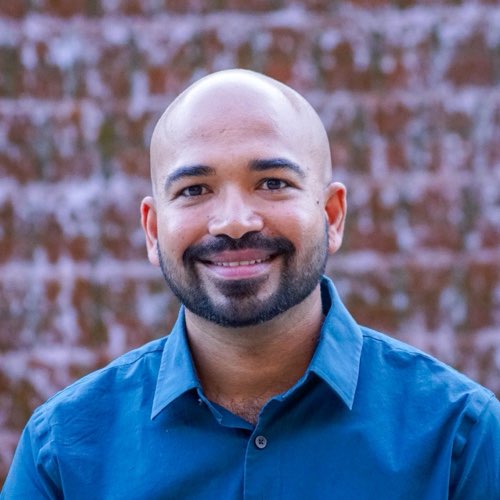 "I am very patient, persistent and courageous in taking bold decisions like changing career paths," says Dehane. "I believe there are no limits if you really want to excel. My parents taught me that knowledge is one's greatest asset and you should continue learning and developing skills throughout your life."
Dehane earned his first degree – a Bachelor of Dental Surgery – in India. After providing oral and dental care services and practicing as a dental surgeon in India for four years, Dehane came to the US to further his education. At first, physical therapy wasn't the field he planned to pursue, but Dehane was inspired after shadowing a friend who was a physical therapist. "I was amazed to hear the stories about patient progress she could see after therapy and the work satisfaction she had," recalls Dehane.
Soon, Dehane discovered the Associate of Science in Physical Therapist Assistant (PTA) degree program at South University, Austin. "South University came across as a very helpful and accommodating institution," says Dehane. In school, he felt that his academic advisors not only cared about understanding his goals but also helped keep him on track for academic success and timely program completion.
With valuable support from both faculty and staff, Dehane completed his PTA degree in 2017 and was the valedictorian speaker at his campus graduation ceremony. After earning PTA licensure, Dehane began working with patients in areas such as fall prevention, post-surgical rehabilitation, stroke, dementia and sports injury. As a PTA, he collaborated with other health professionals to develop and deliver appropriate patient care plans and teach patients about home self-care and follow up. During COVID-19, Dehane has also been helping to educate patients and their family members about the virus and the precautions they should follow to prevent the spread and keep loved ones safe.
"South University has helped shape my career by instilling key characteristics like passion, excellence and accountability. I got excellent professional training, team management skills and cultural competencies along with the academic knowledge," says Dehane. "At work, I have always been appreciated by supervisors, co-workers and patients for my vast knowledge, altruistic nature and passion for patient service."
Always hungry to grow and learn, Dehane earned a Master of Science in Analytics with a Healthcare Informatics concentration in 2020 and now also works as a clinical informaticist. Using his expanded skill set, Dehane hopes to help organizations improve healthcare services by utilizing data and information collected from patient interactions.
In everything he does, Dehane's goal is to make the world a better place and he believes his time at South University has helped him on this mission. "As a human, we should strive to progress as a unit. We should progress as humanity," says Dehane. "Our success should not be measured by the number of people we are leading. Our success should be measured by how the number of people who are not left behind."
Would you like to share your alumni success story? Log into our Alumni Site and click Share Your Story in the Alumni Success section!