Winner of the 2020 Alumni Achievement Award for the School of Pharmacy, South University alumnus Neal Hollis always knew he wanted to work in healthcare. After completing his undergraduate studies in 2015, Hollis immediately began the Doctor of Pharmacy program at South University, Savannah.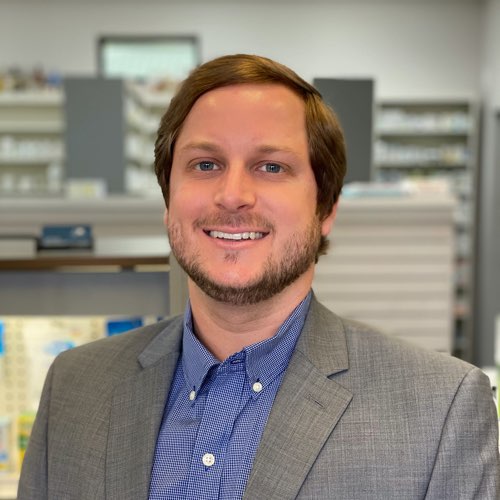 Hollis was attracted to the pharmacy school at South University because the pharmacy's program accelerated three-year timeframe gave him the opportunity to graduate in less time than many other schools. While researching the program, and later, during his studies, he appreciated the friendliness and support of the faculty and staff that he encountered. During the program, there was always someone there to talk to when he needed them, and the South University team members had a strong positive impact on his life.
Inside and outside the South University classroom, Hollis built many strong connections with his pharmacy classmates. "I was able to make bonds with a lot of my peers that we still have today," he shares. "I became a member of a group of nine incredible friends who pushed each other to become the best pharmacists we could be. We called ourselves the Divine Nine." Hollis was also active within the local community and various student organizations, including serving as Kappa Epsilon's chapter president, a Pharmacy Student Leadership Committee member and the treasurer for Christian Pharmacists Fellowship International. Through these organizations, he participated in many community events and fundraisers around Savannah.
During the Doctor of Pharmacy program, Hollis gained experience working at Batten's Rx Shoppe and Forest Heights Pharmacy, with the time at Forest Heights Pharmacy in particular inspiring his future career choices. "I learned a great deal about independent pharmacy and fell in love with it," says Hollis. "My boss taught me a lot about independent pharmacy, and I was incredibly blessed to be able to learn under him."
Since graduating in 2018, Hollis has remained committed to continuing to grow his knowledge of the profession and to consider how he can best serve his community. In 2019, Hollis become Region 1 president of Georgia Pharmacy Association, and, in June 2020, he opened Georgetown Drug Company in Savannah. "Primarily I am the pharmacist in charge," he explains. "I make sure the pharmacy is running smoothly and ensure my patients are getting the best care possible." Doing so includes communicating with other healthcare facilities, maintaining inventory, offering immunizations, providing patient counsel and education, managing business finances, managing employees, and working to improve patient compliance and profiles through interaction and treatment analysis. He also gives back to the community frequently, including recently donating large quantities of compounded hand sanitizer during the COVID-19 pandemic.
For other South University students and graduates, Hollis advises, "Do not give up, work hard and set unrealistic goals. If you don't set unrealistic goals, then what are you working for? You have to have something to continually strive for."