Even as a high school student, Michela Lambert Mazard knew she wanted to be a nurse. After graduating from a magnet healthcare program in high school, Mazard entered the field as a Certified Nursing Assistant (CNA). While working, she attended South University, West Palm Beach, earning her Bachelor of Science in Nursing in 2011. After graduating, Mazard began working as a Registered Nurse and joined the US Navy Reserve as a Nurse Corps officer.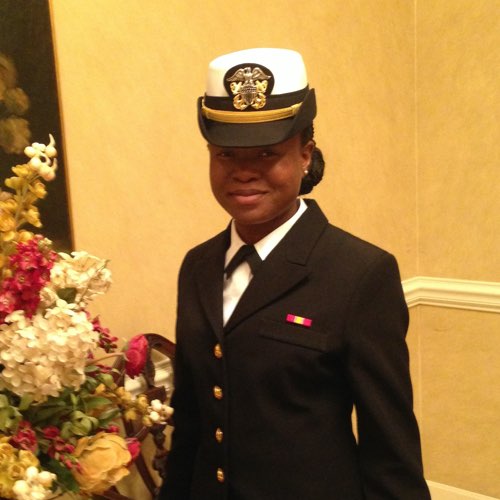 Still, Mazard had ambitions to do more and decided to pursue her MSN degree with a specialization in Family Nurse Practitioner. "I wanted an education that would prepare me to build relationships and treat patients and families throughout their lifespan with interaction among their physical, emotional, and mental systems," she says. "I chose South University because I was confident that I would receive a well-rounded education that ensures I am armed with the skill set I need to provide the best care possible."
At South University, Mazard became a member of Sigma Theta Tau International Honor Society of Nursing and found faculty and staff who supported her goals. "South University encouraged me to better myself as an individual," she says. "The instructors are experts in the nursing field who have inspired me to advance my training and education and to succeed as an advanced nurse."
After graduating with an MSN in 2016, Mazard became active duty in the military. Now a Lieutenant and family nurse practitioner at Naval Hospital Pensacola in Florida, Mazard cares for service members as well as veterans and their families. Her military achievements include the Navy and Marine Corps Achievement Medal, Military Outstanding Volunteering Service Medal, Naval Reserve Sea Service Deployment Ribbon, Naval and Marine Corps Overseas Service Ribbon, Global War on Terrorism Expeditionary Medal, and Armed Forces Reserve Medal. Mazard has also been deployed to Guantanamo Bay as part of the Joint Task Force/Joint Medical Group and earned a Joint Professional Military Education (JPME) diploma through the U.S. Naval War College.
In 2020, Mazard was recognized with the South University Alumni Achievement Award. In the future, she plans to pursue a Doctor of Nursing Practice and become a psychiatric mental health nurse practitioner who cares for military members who have been in combat. Wherever her future takes her, Mazard is proud to serve as a healthcare provider. "South University taught me effective leadership, communication and critical thinking skills in the development and implementation of advanced nursing practice services," she says. "My education as an advanced practice nurse has allowed me to fill a crucial role in the health care system. It has led me to a rewarding career professionally, personally and financially."