For over 20 years, J.Lee Johnson has devoted her career to maternal and child health. Most recently, in 2020, Johnson earned her Bachelor of Arts in Psychology online from South University, preparing her to serve prenatal patients and young children in new ways. For Johnson, this degree has increased her confidence in her knowledge and in her ability to achieve what she sets her mind to. Beyond this, it has equipped her to pursue a master's degree program so that she can pursue her goal of providing counseling to families.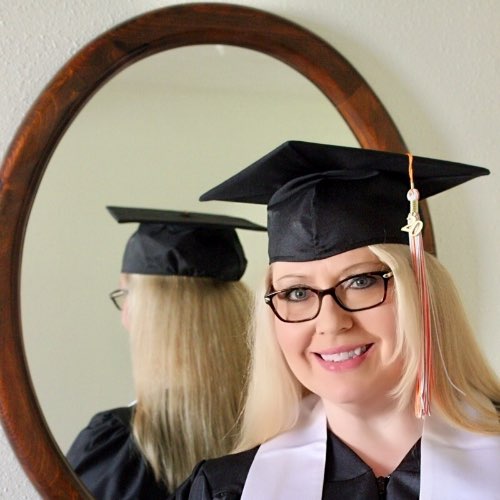 "The education received from South University has made a huge difference in my life," she says. "Areas in my life that have been impacted are my confidence, integrity and passion for learning. South University has instilled a desire to achieve my goals to the fullest."
Currently, as a Healthcare Navigator and Certified Lactation Counselor at an OBGYN practice in Florida, Johnson completes initial intakes on prenatal patients, including reviewing various risk factors. She screens for depression and provides case management as well as patient education, support, resources and referrals to available services and programs. For her work, she has been recognized as having the top Family Support Plans in the state. Johnson's passion for the field has led her to assist with several annual community events, including the Walk to Remember and the World's Greatest Baby Shower. She has also participated in multiple diaper drives and community outreach to assist families in need.
"I chose my program of study based on my desire to help others," she explains. "Working in the field of maternal and child health for almost 20 years has given me the hands-on knowledge of where true needs are lacking."
Feeling strongly that an individual's mental health is equally as important as their physical health, Johnson decided to earn her bachelor's in psychology so that she could continue on to a master's program for becoming a Licensed Mental Health Counselor and helping those in need. In particular, Johnson hopes to serve patients in rural areas, where she has observed limited resources to be available.
While a student at South University, Johnson faced and persevered through very challenging times, including losing her home and all possessions to Hurricane Michael in 2018. Then, only three months later, while Johnson was staying with relatives in another state, her daughter sustained severe traumatic brain injuries in a motor vehicle accident.
"My son gave words of encouragement that helped me realize I needed to push forward and not give up. I studied and continued on my degree path while on a pull-out hospital cot next to my daughter for three months. Her recovery continued and she is a walking-talking miracle," she shares. "We have come through these challenges successful and thriving. Believe me when I say there will be challenges that make you want to quit, but those are times when you must push forward to greatness."
One of the reasons Johnson had originally selected South University was a belief that the school would meet her needs as a student, and, during this trying period in her life, the faculty and staff lived up to her expectations. "My academic counselor helped me realize that even though I wanted perfection, staying on course and achieving at least a "C" to advance is better than quitting," she says. "Proudly, I am a 2020 Graduate with a 3.8 GPA and I owe so much to so many people. South University faculty and staff were so compassionate and a positive support through the extremely difficult times."
For current and future students, Johnson advises that they approach their problems and obstacles with that same tenacity and resolution to never give up. "Always continue learning. When you are faced with a crisis, you stand firm in your abilities and push forward to reach your graduation day," she says. "No one or nothing can stop you, other than you. Keep pushing and keep thriving. You will make it!"
Learn about our Counseling & Psychology programs on our site or request information to speak with a South University admissions representative about your professional interests and goals.
Do you have an alumni success story you want to tell? Log in to our Alumni Site and click Share Your Story in the Alumni Success section!