After the loss of his father, James Harris entered the foster care system, where he was required to attend counseling sessions as a child. Looking back, he sees those sessions as a missed opportunity and recalls feeling as though he couldn't relate to his counselors. "I didn't obtain as much benefit as I could have because of the disconnect between the culture I came from and therapy," says Harris.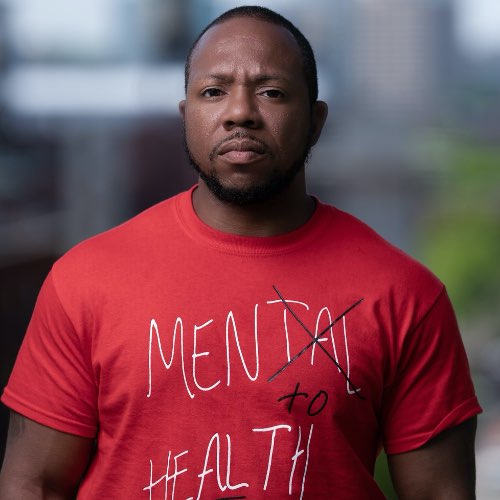 Now, Harris—a 2016 Bachelor of Arts in Psychology and 2019 Master of Arts in Clinical Mental Health Counseling graduate of South University, Richmond—has started his own movement called Men to Heal, intended to end the stigma that prevents many men, and particularly men of color, from seeking or accepting help.
Through Men to Heal, Harris encourages males to prioritize a holistic view of wellness that includes both physical and mental health. He educates others on existing stigmas, their impact, and what it takes to overcome long-held beliefs and patterns of behavior. Since starting this initiative, Harris has presented at events hosted by the Virginia Counselors Association and the Richmond Area Counselors Association. His Skype seminars have been attended by people from across the US and four different countries, and he is currently working on an interactive journal for boys and men.
Previously, Harris was in the US Army for eight years, including a deployment to Iraq in 2007 and Afghanistan in 2014. His military experience was another motivating factor in deciding to pursue a career in counseling. "I wanted to ensure that I was in a position to assist my fellow veterans as well as the African American demographic, which tends not to seek counseling or therapy due to stigma," says Harris. "I wanted to be the bridge to those services."
At South University, Harris was a dedicated student whose GPA never dropped below 3.5, and he appreciated that much of the coursework was designed to replicate real-world counseling experiences. "The different scenarios and seminars were very beneficial to my personal growth," says Harris, noting that the support of his classmates and instructors was also instrumental.
"The instructors were respected in the field," he says. "They offered guidance and influence in the private practice sector as well as in community-based services. They were patient and open to assisting us to develop in our individual areas."
Today, Harris is a counseling resident, a requirement for becoming a Licensed Professional Counselor (LPC). His work includes case management, assessments, and individual, family, and marriage therapy sessions, and he even visits clients in their homes, helping to create treatment plans to guide their services. In addition, Harris is active in the America Counseling Association (ACA), Chi Sigma Iota, and on the board of the NAMI (National Alliance on Mental Illness) Central Virginia.
"I do a lot of advocating for and supporting populations that have difficulty advocating for themselves or simply lack the means to do so," explains Harris.
In 2019, Harris founded the Healing Hub community center in Richmond, with holistic health offerings that include outpatient therapy as well as classes that range from yoga and mindfulness to credit building and real estate. He also gives back by hosting clothing drives and a meal for the less fortunate once a month.
In everything Harris takes on, he is committed to improving himself so that he can do more for those around him. For other South University students, he advises this same community mentality, "Learn as much as you can and help others do the same," he says. "The more cohesive your cohort is, the less stress you will have as an individual."
To find out more about our Counseling & Psychology programs, explore our program pages or request information to speak with our admissions team.
To share your alumni story, log in to our Alumni Site and click Share Your Story in the Alumni Success section!