2008 Associate of Science in Physical Therapist Assistant graduate Marcus Mayton says his education at South University, Montgomery prepared him to not only apply his skills to help physical therapy patients but also to grow his career and responsibilities. "I was able to quickly achieve my goals and make progressive career moves," Marcus shares.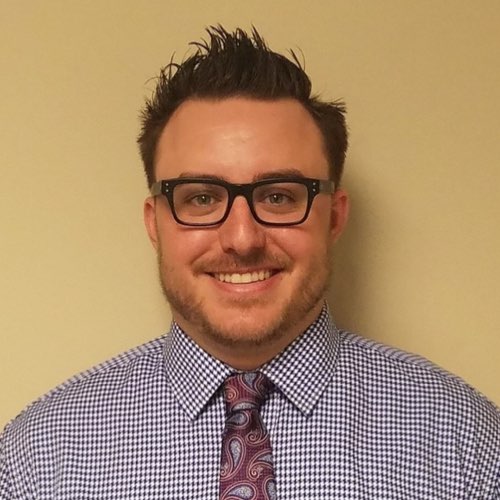 Today, in addition to managing a full patient load as a licensed Physical Therapist Assistant (PTA), Marcus is a Center Manager, Work Strategies Coordinator, and Clinical Coordinator of Clinical Education for a nationally owned rehab company. His clinical interests include orthopedic and sports rehabilitation as well as manual therapy. Marcus has also achieved a national certification in a rehabilitation technique for the treatment of patients with Parkinson's Disease known as LSVT BIG®. In 2021, South University, Montgomery recognized Marcus as the recipient of the campus's 2021 Alumni Achievement Award.
Marcus started working in a rehab company as a staff PTA after earning his degree in 2008. A year later, he became the Medicare compliance manager and then the clinical education coordinator shortly thereafter. In 5 years, he became the center manager, and then after 3 more years, he had become a multi-site manager. His responsibilities in this role include building and maintaining relationships with industrial partners to provide PT services to their injured workers.
"By taking on additional responsibilities as they were presented, I was able to learn about the business side of the clinic. One of the high points of my career was that I single handedly landed the largest industrial contract in the state," says Marcus. "It was the education that I received here at South University that laid the foundation for my career but it was the mentorship and guidance from the faculty that guided me to be more than just a PTA."
Marcus is also involved in his local community. He has volunteered his services as a PTA for high school athletic physicals and local events like the Montgomery Triathlon. He is also involved in charitable foundations including fundraisers for Jackson Hospital in Montgomery, AL.
As an alum, Marcus has stayed connected with the South University community and been a member of the PTA Program's Program Advisory Committee for over 10 years. He has helped the PTA program's students with pre-acceptance observation hours, clinical affiliation (externship) experiences, and direct student supervision. He notifies the program of possible employment opportunities for students as learns of them, and, after Marcus's success on the job, his company has hired many other South University graduates.
For current students and new graduates, Marcus advises, "I challenge you to take on every responsibility, every obstacle that falls in your path because those challenges lead to opportunities. Those opportunities lead to growth and growth leads to success."
See how South University can help you pursue your goals.
Whether you're interested in a career as a physical therapist assistant, another healthcare profession, or perhaps an entirely different field, South University has a wide range of programs designed to help you pursue your goals. Explore our degree programs on our site and learn about our flexible learning opportunities available online and on our campuses! Complete our request information form today to learn more and speak with a South University representative about your interests.
Calling all South Alums: Tell us your story!
Alumni, would you like to see your accomplishments in the spotlight? Log in to our Alumni Site and click Share Your Story in the Alumni Success section for your chance to be featured.