"I got to where I am today by never giving up no matter how hard times got," says 2022 South University, Montgomery Alumni Achievement Award Winner, Jacob R. Nesmith. "I had dreams for myself, and I kept my eye on the ball and never let off the gas no matter what was in my way."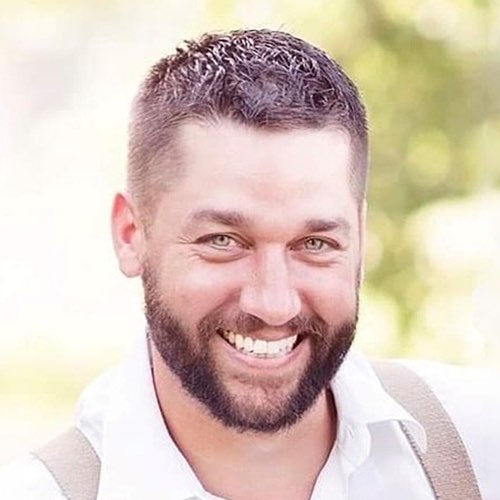 A 2017 Bachelor of Business Administration graduate of the Montgomery campus, Jacob is the Director of Operations and Quality Control at Wurth Wood Group, which has locations across 8 states. Working closely with executive management, Jacob's responsibilities include negotiations, budgeting, and purchasing as well as developing long-term operational strategies. He especially takes pride in training, coaching and counseling his employees and seeing them advance into management roles.
In fact, Jacob's reason for pursuing a career in business was always about more than helping corporations grow. "I wanted to make a difference in the lives of people and companies at the same time," he shares.
Jacob joined his current organization in 2019 as Operations Manager and was promoted to Regional Operations Manager within just a few months. A little over a year later, he was promoted again to his current role. Every day, Jacob continues to strive for further growth and learning. He recently completed an MBA program and earned Six Sigma certification.
"My future goal is to become the CEO of my present or future company," he says. "I would like to help young men and women understand that they too can have this dream and they too can achieve it. I want to help them understand you don't have to come from knowledge and money to make a very successful person out of yourself."
For Jacob, attending South University provided him with everything he needed to take on the chapter of his life. "Without South University I would not have had the tools, courage or knowledge to become the man I am today," he says. "The staff was amazing and a real pleasure to work with. They helped me when I was having challenges, they helped me when I was upset on a personal level, and they prepared me for what I wanted to become, not just what they thought I would be."
Prior to attending South University, Jacob served in the United States Marine Corps for 8 years. He was deployed 3 times to Iraq and received numerous honors and recognition for his service. Following military service, Jacob joined the DAV (Disabled American Veterans) organization, helping provide outreach and assistance to veterans on a variety of matters. Jacob also contributes to his community through numerous organizations and church events, including volunteering in schools, mowing lawns for community members, and assisting at local food drives.
For others pursuing their education, Jacob reiterates the importance of never giving up on your goals. "When you think you have nothing left to give, dig deeper and fight harder," he advises. "When you have reached the top of your mountain, find a bigger one and start climbing again. If you never go further than the first mountain you have climbed, you are not pushing yourself to the outer limits of your ability."
Grads: Share Your Story with South University!
If you're a South University graduate and want the chance to see your accomplishments featured, log in to our Alumni Site and click Share Your Story in the Alumni Success section.