2015 South University, Tampa graduate Patricia (Trish) Trnka Stone loves helping people live their healthiest lives and empowering her patients with healthcare self-efficacy tools.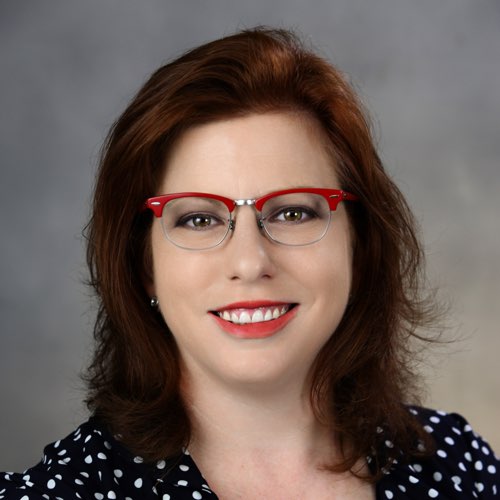 Before attending South University, Trish had entered the nursing field with an associate degree in nursing. She worked bedside as an RN for over a decade in roles that included neuro-trauma, CVIC, med-surg, ortho surgery, ER, and ICU. During that time, she also earned her Bachelor of Science in Nursing.
Eventually, Trish realized that furthering her career and professional growth would require going back to school for graduate studies. Since she wanted to remain working in direct patient care, becoming a Family Nurse Practitioner (FNP) felt like a natural transition. To make that goal a reality, Trish decided to pursue a Master of Science in Nursing (MSN) with a Specialization in Family Nurse Practitioner degree at South University, Tampa.
"The Tampa campus was convenient. The classes were in the evening so I was still able to work, and I loved the small class sizes," she says. "With the small classroom setting, the attention was more student focused. If you struggled with anything, you had that immediate support. I always felt like the faculty and staff were in my corner."
After completing her MSN program in 2015, Trish worked for a year and a half as a hospitalist, but the job wasn't the right fit for her. Soon, she took on an Advanced Practice Registered Nurse (APRN) role providing primary care to patients of all ages, a position she found more fulfilling.
In 2020, Trish earned her Doctor of Nursing Practice (DNP), focusing her studies on teaching and providing culturally competent care for gender and sexual minority groups. "Education has made me more aware of the disparities in healthcare and life, and it has better equipped me to deal with them," Trish says.
The same year Trish earned her DNP, she also became Director of Primary Care for the medical group where she worked, managing primary care for three different practice locations. As a member of the LGBTQ+ community, Trish strove to make each of the practice locations she oversaw a safe zone for other LGBTQ+ individuals
Despite enjoying her job with the medical group, Trish had ambitions of practice ownership, and in 2021, she opened Thrive Family Practice. At Thrive Family Practice, Trish and her team members offer inclusive care for the whole family, with a focus on women's health and LGBTQ+ populations.
In addition to her work as a healthcare provider, Trish teaches in South University's Family Nurse Practitioner MSN program, where she helps to educate the next generation of nurse practitioners on how to provide inclusive, quality patient care.
Grads: Share Your Story with South University!
If you're a South University graduate and want the chance to see your accomplishments featured, log in to our Alumni Site and click Share Your Story in the Alumni Success section.