For South University alum Dana Moore, being able to take classes online was essential to successfully earning her master's degree in nursing. A 2022 graduate of the Master of Science in Nursing (MSN) with a specialization Family Nurse Practitioner online program, Dana first heard about South University through some of her nursing colleagues who attended the school.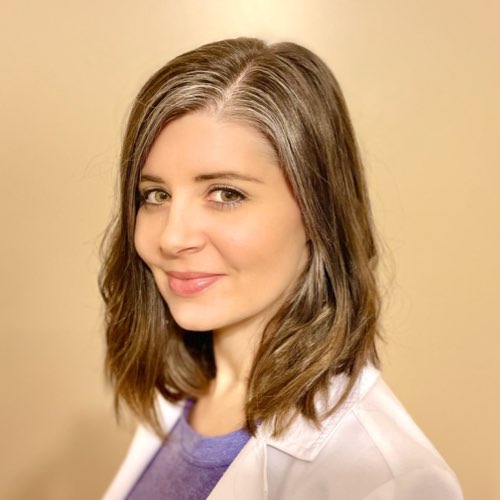 "A large deciding factor for me was the convenience of an online program because I am a working mom of six-year old twins," she explains. "I worked full-time as an RN for a majority of this program. This wasn't possible without a lot of hard work and dedication. It has not been easy, but I am happy to see the light at the end!"
Dana has been in the healthcare field for over 10 years, including working as a medical receptionist and telemetry monitor technician before becoming an RN in 2015. As an RN, she's worked in medical centers and clinics, including positions in a progressive care unit and heart failure treatment unit.
Now she's looking forward to starting a new phase of her career as a Family Nurse Practitioner.
"The field of nursing is so much more than what most people understand," she says. "As a nurse, you have so many different options and areas of interest that are available, but they all have one thing in common, and that is that your main goal is helping others. Becoming a nurse practitioner is another avenue in which I can help others! I have the ability to make a lasting impact on someone's life and that is very special."
Dana describes the MSN FNP program's curriculum as a challenging but necessary step on her journey to becoming a knowledgeable and safe provider.
"South University provided access to great resources that help facilitate that necessary knowledge," she says. "The practicum rotations helped to put that knowledge into practice as well as prepare me for the real world scenarios that I will encounter."
During her MSN degree program, Dana's instructors and staff were regularly there to support and encourage.
"One person who has been my go-to for many questions is my academic counselor. He has been so helpful with navigating the online world of South University," she says. "In addition, I have had wonderful professors who have taken their time to help with difficult subjects. My career services advisor has also been more than helpful in preparing me for my future career endeavors. Without them, I know I would not have been as successful."
For fellow nurses or other professionals considering advancing their education, Dana encourages others to pursue their goals. "Go for it! Advancing your career through education is never going to hurt you, but you should definitely be prepared to put in the hard work," she advises. "Your future degree will reflect all the dedication you put in."
Grads: Share Your Story with South University!
If you're a South University graduate and want the chance to see your accomplishments featured, log in to our Alumni Site and click Share Your Story in the Alumni Success section.