South University graduate Tamika S. Latham is using her education to give back to the community where she grew up and to teach others from across the Atlanta area. Tamika earned her Bachelor of Science in Health Sciences online from South University in 2017.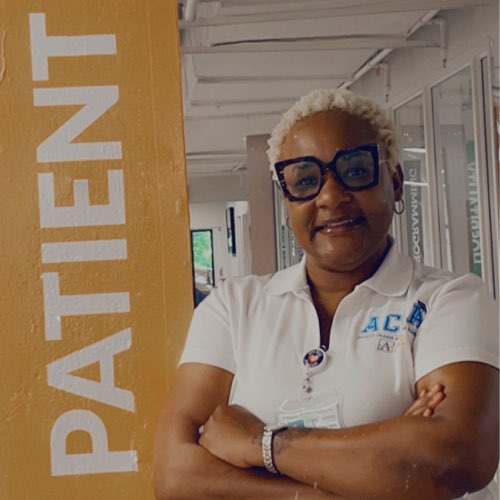 Before attending South University, Tamika had already been working in the healthcare field for over 10 years. She held a medical assistant diploma and associate degree and had experience as a medical assistant, health educator, and academic leader. Attending South University online was the perfect choice for Tamika's schedule and needs, as she was a working mom with a baby on the way.
"South is a school that understands the working class," she says. "The workload is enough for you to master your craft and not too much to make it overwhelming. The staff is supportive and responsive. The experience is truly the best for an online student."
Tamika also appreciated that although she was taking classes online, she still felt connected to her professors and peers. "The daily engagement with classmates through discussion boards allowed me to build school and personal relationships," she shares, adding that the experience also helped her to become a better writer.
Today, Tamika teaches in Patient Care for the Atlanta College and Career Academy, a part of the Atlanta Public School System. The Patient Care pathway helps to equip students with entry level skills for pursuing healthcare positions such as Nursing Assistant and other similar roles. After only a year teaching with the Atlanta College and Career Academy, Tamika was named the 2020/2021 Teacher of the Year.
"I choose this field because it is my passion to educate people about health. The more people we educate, the less health disparities we will have," says Tamika, who adds, "My goal is to educate young adults and teens to prepare them to make a difference in healthcare."
Grads: We Want to Share Your Story!
If you're a South University graduate and want to see your accomplishments featured, log in to our Alumni Site and click Share Your Story in the Alumni Success section.