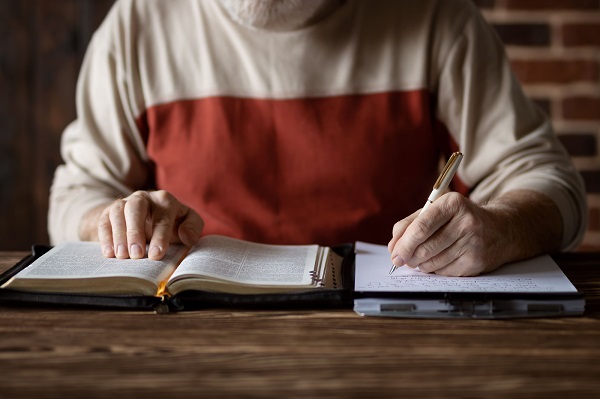 The theological landscape is undergoing complex change. Religious communities are increasingly diverse, not just in areas like gender and race, but also in beliefs and world viewpoints. As the religious community has evolved, so have the options for developing your ministry skills. Today, programs like South University's Doctor of Ministry (DMin) make earning an advanced degree in ministry more convenient and feasible than ever.
If you've ever considered earning an advanced degree in the ministry field, it's time to take another look at your options. As you compare programs and think about your future in the ministry, here are some things to consider.
1. Program Goals and Content
If you're researching Ministry programs, you may have wondered about the difference between a Doctor of Ministry and a PhD in Ministry (or related area). Both DMin and PhD programs can lead to advanced degrees in the field of religious studies or ministry. However, each has a different focus, purpose, and requirements.
The PhD is research-focused. PhD programs can prepare individuals to develop original research in the field and to pursue scholarly and academic careers. During the program, PhD students are typically expected to complete a comprehensive examination, conduct original research, and write and defend a doctoral dissertation.
On the other hand, the DMin is practice-oriented. The primary goal of a DMin program is to equip ministry practitioners and leaders with specialized knowledge, practical tools, and insights to enhance their effectiveness in their roles. The emphasis is on addressing real-world challenges faced by ministers and applying theory to practice. If you want to explore the exact topics covered, you can often find a program's course titles and descriptions on the school's website. DMin students may also have more varied final projects. For example, South University DMin students have three options: a dissertation, a ministry project, or a supervisory Clinical Pastoral Education.
2. Education and Admissions Requirements
Historically, people looking for an advanced degree in ministry could only enter Doctor of Ministry (DMin) programs after earning a Master of Divinity or other master's degree in the field. Today there are more options. Select programs, such as the DMin program at South University, offer pathways for students to move from straight a bachelor's degree to DMin degree.
3. Program Length
Many Doctor of Ministry programs take three years or more to complete. If they require an Master of Divinity (MDiv) (most of which are also three years) for admission, that's at least six years of education. However, motivated students can pursue accelerated options. For example, at South University, even if you don't have a MDiv, you can earn your DMin in as little as three years in our Standard Track*. Full-time students who have an MDiv or related graduate degree may be able to complete the program on our Advanced Track in as little as 1 year.
4. Program Format & Flexibility
Technology now enables you to pursue your doctoral degree in ministry fully** or partially online. As long as you have a reliable internet connection, you can connect with faculty and staff through web chats, the online classroom, email, and phone/video calls, without leaving your practice or your family. Pursuing your degree partially or fully online can help you to maintain family, work, and life balance. When comparing online offerings, be sure to inquire about the online classroom, faculty availability, the online student experience, and online educational resources.
The online resources available can vary between schools. At South University, we offer an engaging online classroom as well as personalized attention and interaction from our faculty and staff. In addition to the resources in our standard online library, we also partner with Logos Bible Software, a leading provider of biblical and theological study materials, to offer every DMin student a lifetime Logos license. With this partnership, a vast (and easily searchable!) library of eBooks, articles, and educational resources is instantly available to students on their computers and mobile devices.
5. Program Diversity
Intentional diversity is another thing to consider when comparing Doctor of Ministry programs. The United States has a diverse religious makeup, and your education should prepare you to work within a pluralistic society. A DMin program is an excellent place for individuals from across traditions to share, discuss and debate perspectives in a safe, supportive environment. Ultimately, this experience can give students access to a diverse demographic likely to mimic the ministry context in which they will serve.
Learn More about the DMin Program at South University
As a non-denominational program, South University Doctor of Ministry program welcomes people of all religious affiliations who want to enhance their skills and sharpen their vision. Our DMin program courses can equip you to more effectively serve and lead as a:
Pastor, ministry staff member, and lay minister in local churches/parishes

Program staff leader in parachurch organizations

Chaplain and spiritual care coordinator in institutional settings

Program staff leader in nonprofit agencies, community development, advocacy, and justice ministries

Social entrepreneur pursuing business as mission or commercial and industrial chaplaincy
With the flexibility of online learning and educational pathways designed for those with and without a graduate degree, the DMin program at South University may be the ministry program you've been waiting for. Learn more and request information today!
* Average time to completion for continuously enrolled students full-time. Changing programs, taking remedial courses, taking time off from coursework, registering for fewer hours or unsuccessful attempts at course completion will increase the total length of the program and overall cost of education from what is disclosed.

** Fully online programs can have a ground clinical or practicum experience.
South University does not promise or guarantee employment.