Online Student Experience
Online Experience
The Online Classroom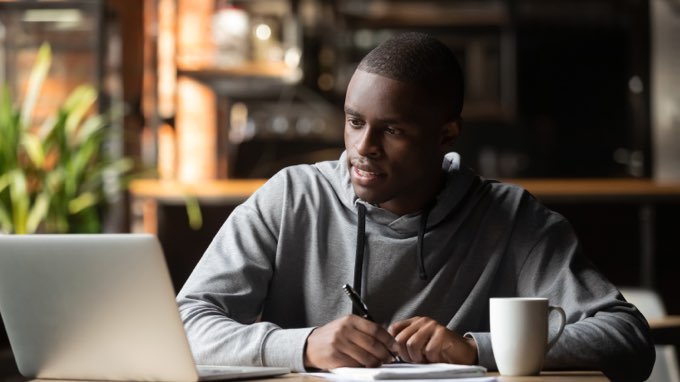 South University's online degree programs allow you to pursue your education on your terms while backed by a supportive community of faculty, staff and classmates. Haven't experienced online learning before or wondering what it's like to earn your degree online at South University? Our online classroom offers added convenience by letting you attend class at any time, from anywhere you can connect to the internet. In class, our faculty will hold you to the same high standards of academic excellence that we have for all South University students, helping to inspire your intellectual, social and professional growth today and into the future.
South University's online programs combine a curriculum designed for student outcomes with a classroom designed for flexibility and engagement. Our online classroom learning platform, Brightspace, provides you with a host of features to enhance your learning experience:
● Advanced media content
● Personalized navigation
● Easy-to-use online learning atmosphere
● Access to digital books
● Emailing and instant messaging options
Brightspace Learning Platform
Discover the Brightspace Online Classroom
Learn more about South University's online learning environment.
South University strives to be a leader in the online student experience, and our online learning platform, Brightspace, offers a host of features to enhance and optimize your learning experience. Our Brightspace courses are equipped with media, video, audio, and graphic content that gives you new ways to learn and provides an engaging and dynamic experience for you, the learner. In addition to their fresh modern look, Brightspace courses let you personalize your learning experience by adjusting course navigation to your needs. Additional classroom features include digital textbooks, access to tutoring and helpful tutorials, email and instant messaging options, and an ePortfolio – a folder of your work, achievements, reflections and notes, all accessible online.
To learn more about our online classroom, including learning materials, assignment submissions, and software and technology requirements, contact an admissions representative today.
Brightspace's Mobile Options & Tools
Findout How to Access Your Classroom on the Go.
Your Brightspace Courses can be accessed on your mobile devices, including smartphones, tablets and similar devices using several methods.
The first option is to access your classroom through your mobile device's internet browser. In this case, the classroom can be accessed through the Campus Common, just like you would on a computer. First, open the internet browser on your mobile device and enter in the Campus Common web address, mycampus.southuniversity.edu. Then, sign in with your username and password, and launch your Brightspace Course.
The second option is to use the Pulse app. Pulse helps you stay connected and on track with your course. It provides one clear view of course calendars, readings, assignments, feedback, grades and announcements. It's compatible with Apple devices running iOS 9.0 or later, as well as Android devices running 4.4 or later. Search Brightspace Pulse in your app store. Upon downloading the app, choose your school and then log in using your Campus Common username and password.

Learning Online at South University
We provide more than just an online classroom by bringing a range of student experiences and services online
.
success stories
Outstanding Education for Remarkable Careers
We're committed to helping our graduates make an impact in their professional and personal lives. We applaud our alumni and the difference they make. Check out what some of our Online students have to say.





Request Information
Fill out the form and a representative will contact you today to better understand your academic goals plus answer any questions you may have.
Campuses offer flexible learning formats including:
on-campus, virtual instructions and online courses.
Success! Your request was submitted. We'll be in touch soon!
In the meantime, you can view some of our FAQs
If you want to talk to an admissions representative ASAP, please contact us at 1-888-444-3404