Healthcare Administration
Degree Overview
Master of Business Administration in Healthcare Administration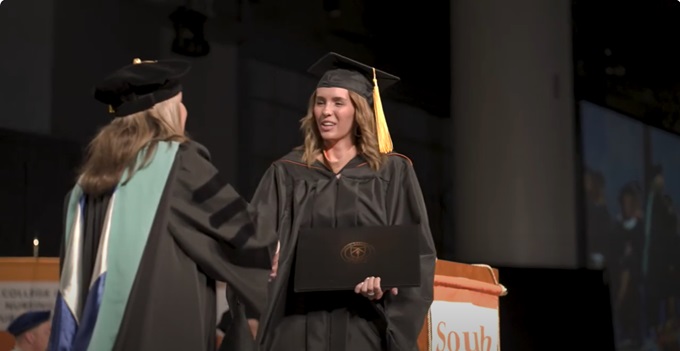 The Master of Business Administration in Healthcare Administration degree is designed to provide a foundation of leadership skills to seek healthcare positions*. By combining business sensibilities with healthcare leadership, the healthcare administration degree program provides students the opportunity to learn management skills and decision making skills. The coursework includes high-level business courses to help students analyze data, and a specialization in healthcare administration and capstone courses.
*South University does not promise or guarantee employment.
Admission Requirements
Admissions Criteria for the Master of Healthcare Administration are as follows:
Prospective students are required to submit the following:
Application form
Official transcripts for bachelor or graduate degree granting institution.  (All credentials earned outside the United States must be evaluated by a NACES or AICE-member credential evaluation service).  Please speak with an admissions representative for more information.
 Specific requirements for admission to classified graduate status are:
A bachelor's degree from an accredited college or university.
Completion of application for admission.
A 2.7 overall grade point average or higher on completed requirements for the baccalaureate degree, or, an earned graduate degree from an accredited institution with a CGPA of 3.0 or higher.
Provisional Admission:
Applicants with an undergraduate degree CGPA of less than a 2.7, but not lower than a 2.3, or a graduate degree CGPA of less than 3.0, but not lower than a 2.7,  will be considered for provisional admission.  Students who do not attain a 3.0 GPA in the first quarter will be dismissed. Students cannot appeal the dismissal from the university as a result of failure to meet the conditions of provisional admission.
Career Outlook
Graduates of the MBA in Healthcare Administration program are equipped with the knowledge and skills for problem analysis, team and group leadership and the execution of effective solutions in various business situations. The MBA Healthcare specialization is designed for students interested in management careers in facilities such as:
hospitals
federal, state, and county health programs
pharmaceutical companies
healthcare companies
medical laboratories
medical billing companies
health education and training companies
Course Requirements
Master of Business Administration, Healthcare Administration: 48 credits
Choose three of the following:
Outcomes
Offered at Columbia, Montgomery, Online Programs, Tampa, Virginia Beach and West Palm Beach.
Note: Not all Online Program offerings are available to residents of all U.S. states. Please contact an admissions representative for further information.
The Master of Business Administration, Healthcare Administration degree program is designed to prepare graduates to seek employment in a leadership role in the healthcare delivery system. The program is founded with the philosophy that healthcare leaders require strong business competencies and management skills to be successful. The curriculum is designed to prepare students with a sound foundation in business analysis and decision-making, followed by a specialization in healthcare administration.
The Master of Business Administration in Healthcare Administration program is delivered in two modalities: fully online and blended. Students enrolled in the blended modality meet face-to-face in the classroom and asynchronously online on alternating weeks over the 11-week quarter. 
The foundation courses are designed to provide a firm grounding in decision-making, behavioral sciences, and strategic environment. The MBA degree program core presents a functional approach to the long run and short run decisions that must be made to deliver goods and services. The Healthcare Administration specialization core is designed to provide specialized management and capstone courses specific to the healthcare field.
Program Student Learning Outcomes
Graduates will be able to:
Integrate and apply the knowledge of business and healthcare concepts specific to structures and governance, finance, and the delivery of healthcare within the US healthcare system.
Evaluate and analyze the impact that current healthcare policies may have on healthcare services.
Develop proficiency in critical thinking, information literacy skills and knowledge in healthcare specific research, problem-solving and case study analysis.
Demonstrate exceptional communication skills including the use of appropriate computer skills for writing, research, and analytic papers.
What's New
Latest News and Blogs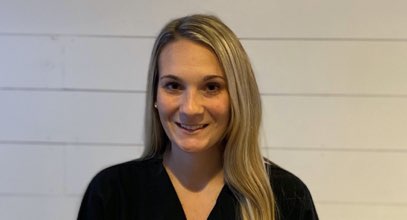 Oct 15, 2021
Success Stories
Outstanding Education for Remarkable Careers
We're committed to helping our graduates make an impact in their professional and personal lives. We applaud our alumni and the difference they make. Check out what some of our healthcare graduates have to say.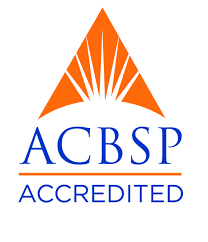 Accreditation Council for Business Schools and Programs
The following business programs at South University, Montgomery, the Bachelor of Business Administration, Bachelor of Science in Healthcare Management, Master of Business Administration and Master of Business Administration in Healthcare Administration programs are accredited by the Accreditation Council for Business Schools and Programs ([ACBSP] 11520 West 119th Street; Overland Park, KS 66213; 913-339-9356; www.acbsp.org).