As a family nurse practitioner (FNP) at Sunshine Family Medical Center in St. Petersburg, FL, Alyssa Klein provides care to patients of all ages, including conducting assessments, ordering testing, diagnosing and treating patients, and providing referrals for individuals in need of specialty care. She enjoys the team she works with and the work she does.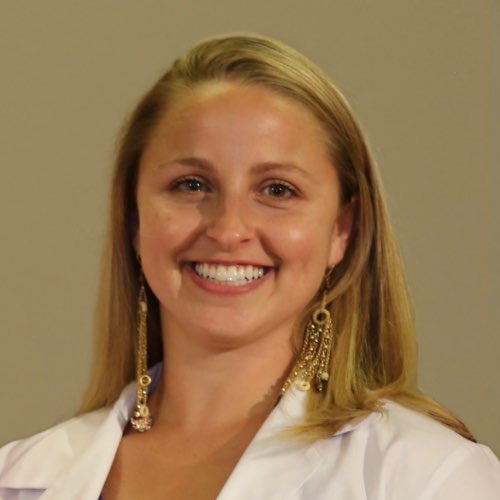 Klein graduated from South University in September 2020 after completing her Master of Science in Nursing (MSN) with a specialization in Family Nurse Practitioner online, but she's not new to the world of healthcare. In 2011, Klein entered the field as a paramedic in a high-volume Emergency Department. After a year in that role, working alongside many knowledgeable nurses and care providers, she realized her desire to earn a bachelor's in nursing and become a registered nurse (RN).
"Initially, I chose South University for the accelerated BSN [Bachelor of Science in Nursing] program that fit my schedule well," says Klein. "I enjoyed my on-campus experience and my clinical sites provided during this program."
While a South University student, she was recognized and invited into the Sigma Theta Tau International National Honor Society for her academic achievements. After earning her BSN in 2015, her first nursing job was as an RN in an Intensive Care Unit residency program. Later, she worked in a Cardiovascular Intensive Care Unit and an Emergency Department. As an RN, Klein always knew she eventually wanted to pursue her master's degree in nursing, but she wasn't sure what type of program to select.
"It took me about four years into my nursing career to decide the Family Nurse Practitioner route was the best choice for me," she shares. "I felt I needed to pursue a master's degree that still gave me the opportunity to care for patients and remain at bedside in some fashion."
In 2019, she returned to South University for her MSN, this time earning her nursing degree online. "I chose the South University online program for flexibility and, at the time, I had the most amazing and helpful student advisor," says Klein. In addition to her advisor, Klein was also grateful for the support of her instructors and her classmates in keeping her motivated and helping her succeed throughout the program
"Staying motivated and focused are very important in being successful in the MSN FNP program. Surround yourself with supportive family and friends to find consistency," she advises. "By furthering my education I have gained a large professional network and have been given great opportunities as a provider that will help me grow in my future career."
Learn about our Nursing programs on our site or request information to speak with a South University admissions representative about how our programs can prepare you to start or grow your nursing career.
Would you like us to feature your story and accomplishments? Log in to our Alumni Site and click Share Your Story in the Alumni Success section!