Terris Green earned his Bachelor of Science in Criminal Justice online at South University in 2008 and is today an accomplished South Carolina law enforcement professional. For his success, Terris is being recognized with the 2021 South University Alumni Achievement Award.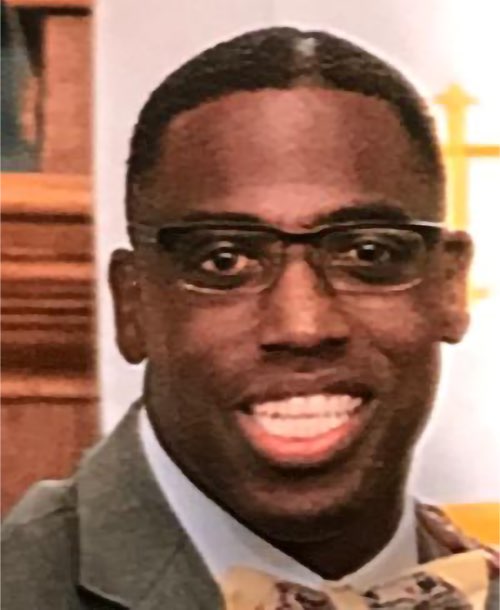 When looking to earn his degree, Terris originally chose South University because of the convenience offered by its online programs. Because he was married with four daughters and working as a police officer in his town, he needed something that wouldn't interfere with his day-to-day life.
"I was enjoying the profession and thought I might invest in pursuing professional education pertaining to law enforcement," he explains. "South University was instrumental in preparing me for a law enforcement career by offering a degree in Criminal Justice while making it convenient to attend classes online with professors who were geared toward student success. The faculty and staff at South University are open to understanding the needs of each student; it is because of their desire to help students succeed that I was able to complete my program of study."
Terris was the first member of his large family to graduate from college, and this accomplishment has changed the educational dynamics of the family. He is proud that all four of his daughters went to college and obtained a degree or specialized certificate. Their children he believes will follow in their footsteps.
Since completing his degree, Terris has advanced his career to the highest levels of law enforcement in South Carolina. As a member of the state police, he was assigned to the United States Marshall's Service before being assigned to the Protection Detail for South Carolina Governor Nikki Haley. He later was awarded the Order of the Palmetto, the highest award given to a citizen of the state of South Carolina.
Terris is also active in his community, including serving as an after school chaperone and choir teacher for elementary school children. Terris has served as a member on the state's Victim's Right Advocacy Board, and, as a crime victim himself, he has travelled around the state doing motivational speaking for crime victims and youth offenders. In addition, Terris serves as pastor for a Baptist congregation as well as a spiritual leader for any community member or family in need.
South University is proud to call Terris our alumnus and celebrate his success and impact on his greater community!
To see how continuing your education could set you up a brighter future, explore our programs today! Or, request information from a South University representative who can help you find a program that matches your interests and aspirations.
If you're a South University alum and want us to feature your accomplishments, we'd love to hear from you! Log in to our Alumni Site and click Share Your Story in the Alumni Success section.