2019 South University, Austin graduate Eninja Jackson serves as an example of the benefits of hard work and resilience for us all. After nearly a decade away from school, Eninja earned her Bachelor of Science in Healthcare Management in 2019 and is continuing to grow her career and make a difference in the healthcare field.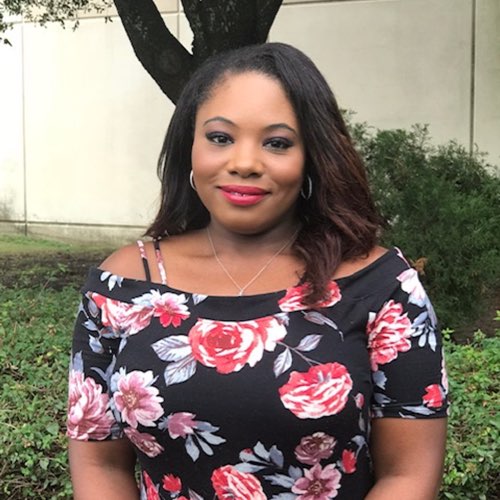 The choice to study healthcare management felt like a natural one for Eninja, who had been working in the field since the early 2000s. Before returning to school, Eninja had held a wide variety of roles in the areas of medical assisting, patient advocacy, sales, and business development inside healthcare organizations.
"With a background as Certified Medical Assistant and Licensed Vocational Nurse, healthcare management was the next step," she said. "[Attending South University] added layers to my understanding of healthcare, including the business and governmental guidelines."
Even when she faced adversity and the sudden passing of her brother, Eninja found support and encouragement from the faculty and staff at South University. "You get a great caliber of education here," she says. "This school brings out the best in its students. I continue to encourage working potential returning college adults like myself to consider South University."
Earning her bachelor's degree prepared Eninja well to become a Sr. Healthcare Community Liaison with Carter Healthcare. Working with over 100 physicians, Eninja has assisted 180 patients in obtaining safe, efficacious nursing and physical therapy from home during the pandemic, thereby helping to reduce patient re-hospitalization rates and avoid COVID risks for patients.
"I use my education to better my community in healthcare facets that impact patient care and accessibility," she says. "My work was part of the efforts that led to the company being nominated by the Joint Commission on Accreditation of Healthcare Organizations as a top 25 home healthcare company in North America, and in the top 5 credentialed with Medicare."
For those considering advancing their education and pursuing their career goals, Eninja encourages everyone to go after what they want. "Be resilient! Never give up, always reach out and embrace the journey," she advises. "If I can stop and restart, endure tragedy and all of life's nuances to finish, anyone can do it!
If you're ready to take the next step in your healthcare career, explore our Healthcare programs today! Or, request information from a South University representative who can help you find a program that matches your interests and aspirations.
If you're a South University alum, we'd love to hear about your accomplishments too! Log in to our Alumni Site and click Share Your Story in the Alumni Success section.