April McCluster is an experienced registered nurse who recently became a Family Nurse Practitioner (FNP) after earning her Master of Science in Nursing (MSN) with a Specialization in Family Nurse Practitioner (FNP) at South University, Savannah in 2020. She also earned her Bachelor of Science in Nursing (BSN) in an RN to BSN degree completion program at South University, Savannah in 2018.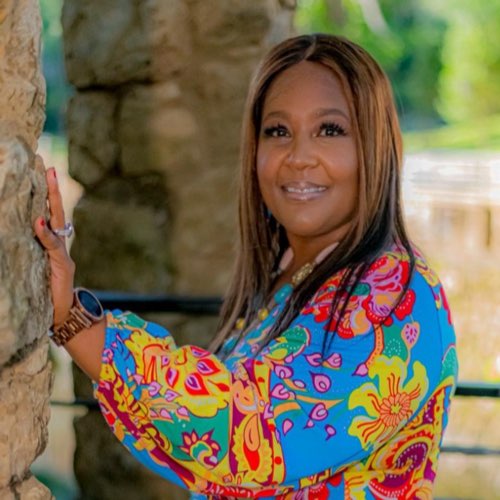 "I have been a student at South since 2015 and have enjoyed the experience to the fullest," says April. "South University is the best decision I ever made. South is a family beyond your biological family and they care about your success."
April originally heard about South University through co-workers who were attending the school. She was working as a RN at the time and had been thinking about going back to school to earn her BSN. "I selected South because I felt it was the best program that fit my needs as a nontraditional student," April explains. "The faculty at South has had a very positive impact on my life. One of my professors from my BSN program is the reason I am an FNP today. She encouraged me to pursue my FNP after being a student in her capstone class."
At South University, April made the President's List multiple times for her strong grades and also became a member of Sigma Theta Tau International Honor Society of Nursing. After earning her BSN, she became a Clinical Manager at the health system where she worked while in school. In 2021, after earning her MSN and achieving certification as an FNP, April accepted a new job at a medical clinic in the FNP role. "South prepared me for success in my career by giving me the necessary resources I've needed not only during school but after finishing," says April. "There are so many alumni resources!"
April also became a part-time clinical instructor at Albany State University in 2021, where she enjoys giving back to the profession and supporting the next generation of nurses. April is committed to giving back to her community as well, including donating masks to her local homeless shelter and leading a medical task force at her church to prevent the spread of Covid-19.
Today, April is continuing to advance her education as a student in the Doctor of Nursing Practice (DNP) program at South University, Online. "I love being a nurse and why not further my knowledge and career doing what I love to do," she says. "It is very easy to do something you love! This is not just a career for me, it is a ministry."
Are you interested in becoming a nurse or advancing your nursing career?
With opportunities to learn online and on campus, South University's CCNE-accredited nursing programs include:
Explore our nursing programs (or our full range of degree programs) today to learn more or request information to talk with a South University representative.
If you're a South University grad and want to see your accomplishments featured, log in to our Alumni Site and click Share Your Story in the Alumni Success section.
*The Bachelor of Science in Nursing, Master of Science in Nursing, Doctor of Nursing Practice, and Post-Graduate APRN Certificate Programs at South University are accredited by the Commission on Collegiate Nursing Education (http://www.ccneaccreditation.org).
**As of October 25, 2022, South University is no longer enrolling students in the following Post-Graduate Certificate Nursing programs: Adult Gerontology and Family Nurse Practitioner. To explore our other Nursing programs, click here.