2011 South University, Savannah Master of Arts in Professional Counseling graduate LaDonna Marie is an international award-winning author and CEO of the nonprofit organization, Planting Positive Seeds. Planting Positive Seeds is a mentoring program designed to empower teen girls and support their emotional health and resilience.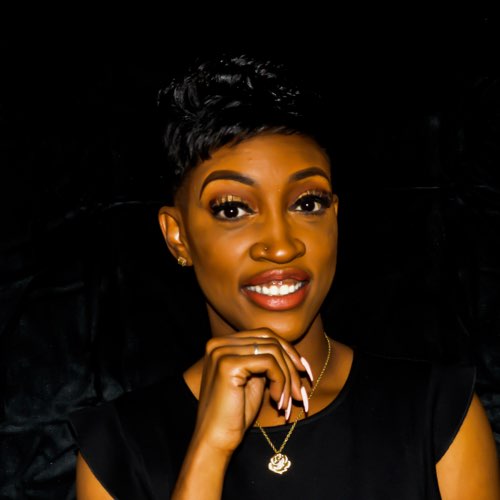 LaDonna applies her counseling expertise in both her writing and nonprofit work, as everything she does is intended to help others overcome obstacles and improve their mental health. "I love to empower others and share my story of growth and awareness," says LaDonna. "My path is to motivate this generation and to share my love and positivity with all."
LaDonna self-published her first book in 2010 while attending South University. Today, LaDonna has published 12 books, received dozens of awards for her work, and been featured in multiple poetry anthologies and magazines. When she's not writing or working with Planting Positive Seeds, LaDonna shares her insights through interviews, seminars and workshops, and other public speaking engagements. She also offers personal development coaching to help individuals transform their lives for the better. In everything she does, LaDonna utilizes the lessons learned at South University.
"My education has made me more in tune with others and their life experiences. I always wanted to be in a position to impact others and help individuals move forward in life," explains LaDonna. "South University equipped me to identify behavior patterns and to work with individuals on creating plans to learn more about themselves and get the help needed."
Organizations have included LaDonna on lists such as Top 25 Global Influencers, Top 24 Trailblazers on the Move, Top 30 Influential Women: Movers and Shakers, and Top 50 Women in Business. After her many achievements, LaDonna is grateful that she decided to invest in her education and attend South University.
"South University impacted my life in so many ways, from the phenomenal staff and faculty who helped me to believe in and challenge myself to my amazing peers in my cohort who became lifelong friends. The faculty and staff encouraged us to excel in all areas of our lives," she says. "My time at South University was the best and it pushed me to be a better person and counselor."
Grads: Share Your Story with South University!
If you're a South University graduate and want to see your accomplishments featured, log in to our Alumni Site and click Share Your Story in the Alumni Success section.