When Beatriz Adriana Martinez found out her school was closing, she learned that South University had a similar program to the one she'd been enrolled in. After speaking with school representatives, Beatriz decided that South University was right for her.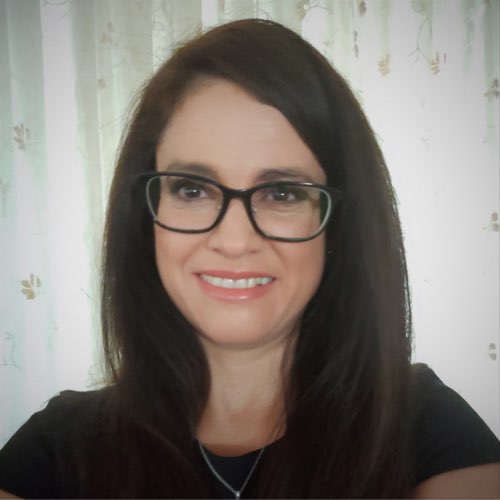 "The transfer between schools was a smooth transition and I love how they were always attentive to my feelings," says Beatriz, who earned her Associate of Occupational Studies in Medical Assisting degree Summa Cum Laude in 2022 from South University online.
Beatriz chose to study medical assisting because she enjoys helping people and wanted to work directly with patients. She also saw the program as a possible stepping stone into the healthcare field. By earning her degree and working as a medical assistant, she hopes to gain skills and experience that will support her long-term goal of pursuing a Bachelor of Science in Nursing and becoming a registered nurse.
At South University, Beatriz did more than learn valuable technical knowledge for the medical assistant profession; she was also able to improve her communication and creative thinking skills.
"Writing all those discussions and responding to my peers helped me to get out of my comfort zone and express myself in a meaningful way," she says. "I learned how to problem-solve. Every assignment is an opportunity to think about the problem and to come up with the best solution, which is something that is going to go with me as a working professional."
Time management was another area she strengthened with the help of South University advisors and instructors. "That one is very important," she says. "No matter what profession you go into, if someone cannot manage their time efficiently, they are not going to have a successful outcome.
As the faculty and staff encouraged her efforts and abilities, Beatriz's confidence and self-esteem grew. "I was always motivated and determined to succeed in school," she says. "This is the result of the faculty and staff providing positive experiences and always being very optimistic. They were my guide for success."
Today, Beatriz is certified in cardiopulmonary resuscitation through the American Heart Association and a Certified Clinical Medical Assistant through the National Healthcare Association.
For others interested in medical assisting or healthcare, Beatriz recommends South University without hesitation.
"This is a great school," she says. "It is a private school that provides educational opportunities for the diverse student. The professors genuinely care about their students, and they want to see you succeed. If someone has questions, they do their best to answer them and make that someone feel at ease. The school is very supportive, and I loved that every assignment and lecture was there to help me reach my best potential."
Grads: Share Your Story with South University!
If you're a South University graduate and want the chance to see your accomplishments featured, log in to our Alumni Site and click Share Your Story in the Alumni Success section.