Medical Assisting
Degree Overview
Associate of Science in Medical Assisting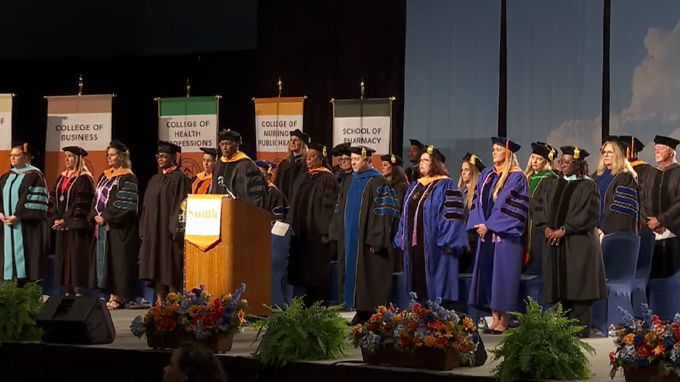 Physicians rely on their medical assistants to perform a wide range of roles that include working with administrative staff to run a successful, efficient healthcare practice. In addition to a natural inclination to want to help others, medical assistants need specific technical training to be the most effective in this position.
If you're organized and responsible, an Associate of Science degree in Medical Assisting from South University can you help you to achieve your career goals. Our program takes into account the many clinical and administrative duties required for this position, and we tailor our curriculum accordingly so that you can be successful in this important position.

Commission on Accreditation of Allied Health Education Programs
The Associate of Science in Medical Assisting program is accredited by the Commission on Accreditation of Allied Health Education Programs (www.caahep.org) upon the recommendation of the Medical Assisting Education Review Board (MAERB), Commission on Accreditation of Allied Health Education Programs, 25400 US Highway 19 North. Suite 158, Clearwater, FL 33763, Phone 727-210-2350, Email: mail@caahep.org

Focused and Flexible
Each degree program at South University is designed to push ambitious students to their potential by combining relevant coursework and applicable experience with a supportive faculty and professional environment. Discover a South University campus for this program.
Locations
South University Campuses
Discover the benefits of an education from all South University locations. Since 1899, South University has committed to the professional, social, intellectual, and personal development of our diverse students by providing a faculty that lends professional experience to the learning experience, and a student body that shares a goal of professional fulfillment.
* The High Point and Orlando Learning Sites are designed to provide students with the benefits of a South University experience at a convenient location. Not all programs are offered at our Learning Sites.
✝This South University school is currently not accepting any new students.
Outstanding Education for Remarkable Careers
Success Stories
We're committed to helping our graduates make an impact in their professional and personal lives. We applaud our alumni and the difference they make. Check out what some of our healthcare graduates have to say.





Request Information
Learn More About the South University Program That's Right For You.
Fill out the form and a representative will call you, or call us at
888-444-3404
to speak with a representative right away.
Success! Your request was submitted. We'll be in touch soon!
In the meantime, you can view some of our
FAQs