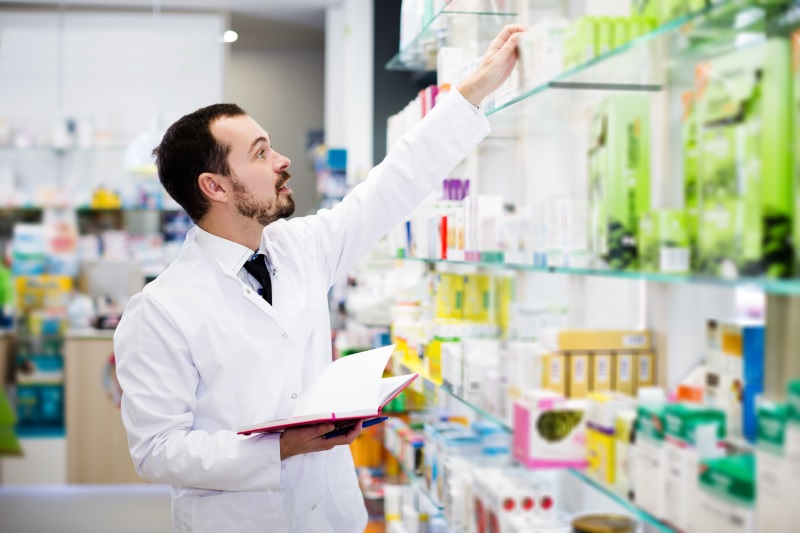 According to the CDC, six in ten US adults have at least one diagnosed chronic disease. Four in ten have two or more chronic diseases, and these rates remain on the rise. At the same time, millions of people live in areas where there are not enough nearby providers to meet their needs. By 2034, the Association of American Medical Colleges estimates that the US will face a shortage of up to 48,000 primary care physicians.

How Pharmacists Can Help
Even with the support of nurse practitioners and physician assistants, many communities will continue to need additional healthcare providers in the coming years. Pharmacists already play a large role in healthcare, including helping to fight COVID-19, the flu, the HIV epidemic, and more.

While other care providers can be harder to access, nine in ten Americans live within five miles of a pharmacy. With patients visiting their community pharmacist at least twice as often as they visit a primary care physician, there is a great opportunity for pharmacists to make an impact on their health. In addition to providing medication access and education, pharmacists can also help supplement or extend existing care services by:

● Conducting health and wellness tests, including blood pressure, cholesterol, and diabetes screenings
● Providing diet, obesity, and smoking cessation counseling and education
● Managing chronic diseases and performing medication management (including identifying and preventing potential drug-related problems)
● Administering immunizations
● Partnering with health systems to advance health and wellness and reduce hospital readmissions

Multiple studies show that incorporating pharmacists into healthcare teams can lead to improved patient outcomes, lower costs, and increased access to care. In the majority of states, pharmacists can establish collaborative practice agreements with physicians or other prescribers. Such agreements can allow pharmacists to initiate, monitor, and modify a patient's drug therapy, among other services. Some states also permit pharmacists to order and interpret lab tests.

In addition to supporting primary care, pharmacists are also important in specialty care. In oncology, pharmacists can help to effectively administer anti-cancer medications and help with chemotherapy management. In critical care, they can provide important recommendations on antibiotics and evaluate the success of pharmacological treatments. In the COVID-19 pandemic, pharmacists specializing in infectious disease contributed to developing and implementing key protocols. These are just a few examples of how pharmacists can help patients and healthcare teams of every type.

Preparing Future Pharmacy Practitioners
South University sees the potential of pharmacists to serve medically underserved areas and other communities in a variety of ways. As the role of pharmacists is changing and evolving to meet societal demands, our Doctor of Pharmacy (PharmD) program in Savannah, Georgia provides future pharmacy practitioners a progressive, quality education in the field. If you're interested in becoming a pharmacist* who can apply your expertise to support the diverse needs of today's patients and healthcare system, explore our Pharmacy program or request more information today.

*South University does not guarantee placement. Pharmacists must pass the necessary exams in order to work. Each student is responsible for reviewing all national requirements as well as any state requirements where the student is located for the most accurate information to work as pharmacists.