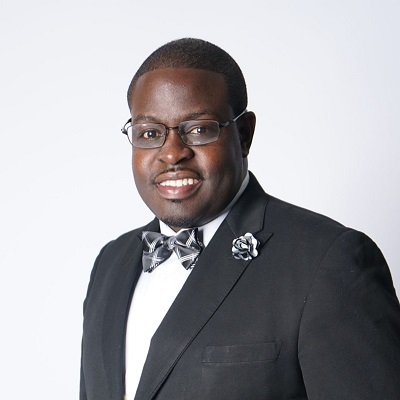 Kevin Williams is the CEO and Lead Clinician of OnPoint Behavioral Health, the first physician assistant-owned psychiatry practice in Florida. A South University, Tampa 2015 Master of Science in Physician Assistant Studies graduate, Kevin was recently recognized by South University with the 2023 Alumni Achievement Award.
As a physician assistant (PA)* and practice owner, Kevin is committed to being a patient advocate and providing holistic, compassionate care. His work is informed by having seen or been involved in many aspects of the healthcare field, including growing up with his family owning an assisted living facility. Early in his career, before attending South University, Kevin also worked as a certified nursing assistant.
Now, in his PA practice, Kevin serves patients in local hospitals, long term care settings, and outpatient offices. He works closely with patients of all ages to provide psychiatric consultations, diagnostic testing, treatment plans, and ongoing care. "My future goal is to have an organization that has multiple locations in Florida providing access to care to those who are in need," shares Kevin.
Kevin is a proud South University graduate who fondly recalls his time in school. "South University allowed me to be well-rounded. They not only focused on the academic aspects for my profession but established strong community ties in the community," he says. "This has been pivotal for me as a business owner now."
Kevin was close with his faculty as a student and is still connected with many of his former instructors. "I was blessed to have a son while in PA school," he says. "The faculty remained supportive, even throwing a surprise baby shower to show support. The faculty has remained supportive of me throughout my professional career as well."
In addition to running his practice, Kevin is active in several professional organizations. He is a member of the American Academy of Physician Assistants, the Florida Academy of Physician Assistants (FAPA), and the Association of PAs in Psychiatry. As the Symposium Co-Chairman for FAPA, Kevin helps to lead the annual FAPA symposium, including coordinating guest speakers, entertainment, venue, food, cost, and more. He is also Director at Large - Membership in the Association of PAs in Psychiatry.
Additionally, Kevin serves as a preceptor and adjunct lecturer for the Physician Assistant program at South University, Tampa. He also has experience as an adjunct professor at the University of Tampa and Hillsborough Community College. Kevin has taught in continuing education courses for healthcare professionals as well as been a speaker at conferences and on podcasts for his expertise. Additionally, Kevin has participated in mission work abroad and volunteers in several organizations in the Tampa Bay community.
Congratulations to Kevin for being a 2023 Alumni Achievement Award winner and thank you for everything you do for your community and your profession!
Want to See Your Story Featured?
If you're a South University graduate and want the chance to share your experiences and accomplishments, log in to our Alumni Site and click Share Your Story in the Alumni Success section.
*It is up to each student to review the national and state licensure requirements for licensure, as well as the eligibility criteria to sit for licensure exams. South University cannot guarantee each graduate will pass the required licensure examinations. Outside agencies control the requirements for taking and passing certification/licensing exams and are subject to change without notice to South University.
Testimonials have been provided by students/alumni in their own words and without coercion. South University does not promise or guarantee employment.