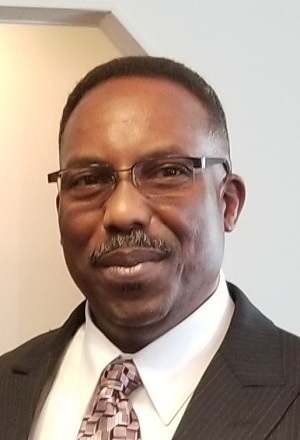 2023 South University Alumni Achievement Award Honorable Mention recipient Terry Gillyard is a pastor and Army veteran committed to helping his community. Dr. Gillyard is a 2020 graduate of South University's online programs Doctor of Ministry (DMin) and leader of a South Carolina African Methodist Episcopal Church.
Dr. Gillyard decided to pursue his DMin degree so that he could better learn to serve God and apply scripture and doctrine to help his congregation and community members. He says that South University's program taught him how to effectively balance ministry research and ministry practice. He also appreciated that the university and his professors always seemed to have his best interests at heart throughout his time as a student.
"At South University, you will be built up in education, faith and confidence in your ability to master your career aspirations, he says. "You will be able to serve selflessly in your community and that selfless service will grow to show people that God's power saves humanity."
Through his church and nonprofit organizations, Dr. Gillyard is deeply involved in his community, including working to feed the needy in low income areas. In addition to serving as pastor in his church, he helps to train lay ministers. He also recently successfully secured a $150,000 grant from the Department of Homeland Security Citizens and Immigration Services Agency (DHS-CISA) to help make his church a safer place to worship.
"South University successfully prepared me for ministry by helping me to make connections in the classroom that reinforced what I learned about the church and the people in the local community, says Dr. Gillyard. "I have become aware of God's plan for ministry in the local community."
Want to See Your Story Featured?
If you're a South University graduate and want the chance to share your experiences and accomplishments, log in to our Alumni Site and click Share Your Story in the Alumni Success section.
Testimonials have been provided by students/alumni in their own words and without coercion. South University does not promise or guarantee employment.