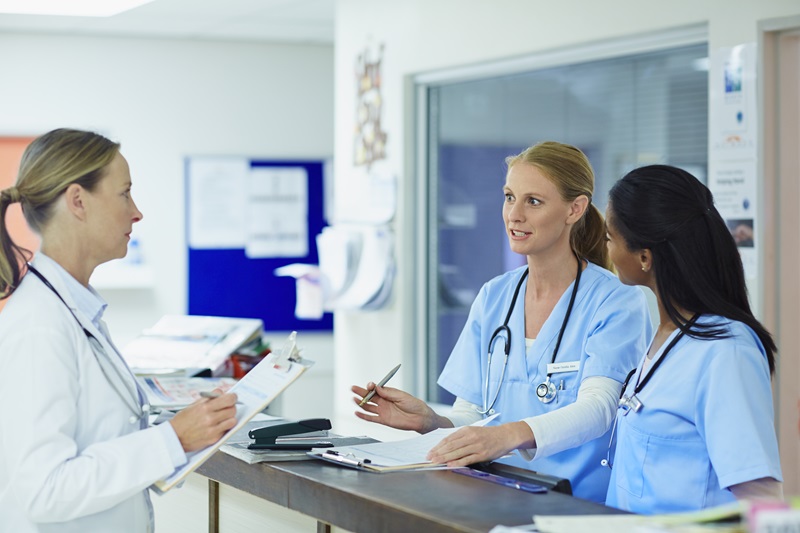 Rebecca Tout decided to become a family nurse practitioner (FNP)1 as a way to maximize her autonomy in her career and find a job she would love. As of 2022, Rebecca graduated with a Master of Science in Nursing (MSN) with a specialization in Family Nurse Practitioner from South University's online programs.2 She has since obtained national board certification and state licensure and is on her way to achieving her professional goals.
"I feel like I finally made it. I worked so hard to finish school, and went through so many applications and interviews before I found the right fit for me," she says. "I am pursuing a career in aesthetics and I could not be happier."
Before attending South University, Rebecca served as a registered nurse at a medical center delivering pre- and post-operative care for patients. She also worked as a school health officer. In this role, she created and implemented health promotion and disease prevention policies, managed disease outbreaks, educated students and staff, and provided medical screenings, care, and referrals. Because the South University program offered a flexible online learning format, Rebecca continued working in this position while taking classes in her MSN program.
Rebecca found South University while researching online FNP programs and graduate passing rates for certification exams. She liked what she saw online about the school, and the MSN FNP program at South University had start and end times that fit her needs perfectly. Rebecca also quickly hit it off with her admissions representative, Angela.
"Angela was an absolute gem to work with," says Rebecca. "She was my first contact and continued to be my person of contact throughout the program. Angela was always willing and ready to help me with literally anything. If she couldn't get me the answer herself, she always got me to someone who could."
In addition to appreciating South University's faculty and staff, Rebecca appreciated that the program challenged and pushed her to strengthen her skills. She found learning and practicing under the supervision of a clinical preceptor especially essential to her growth. To earn her MSN degree, Rebecca completed clinical hours that included time in acute care, OB/GYN, and pediatrics.
"Just like any other program, you will get out what you put into the classes," Rebecca shares. "It's hard work when you're in it, but soon you'll look back and be so proud you did it. I am so thankful I pushed through the hard times."
Want Your Story to Be Featured?
If you're a South University grad and want to share your experiences and accomplishments, log in to our Alumni Site and click Share Your Story in the Alumni Success section.
1 It is up to each student to review the national and state licensure requirements for licensure, as well as the eligibility criteria to sit for licensure exams. South University cannot guarantee each graduate will pass the required licensure examinations. Outside agencies control the requirements for taking and passing certification/licensing exams and are subject to change without notice to South University. South University does not promise or guarantee employment.
2 Fully online programs can have a ground clinical or practicum experience.
Testimonials have been provided by students/alumni in their own words and without coercion. This spotlight is based on information shared by Rebecca Tout in 2023.