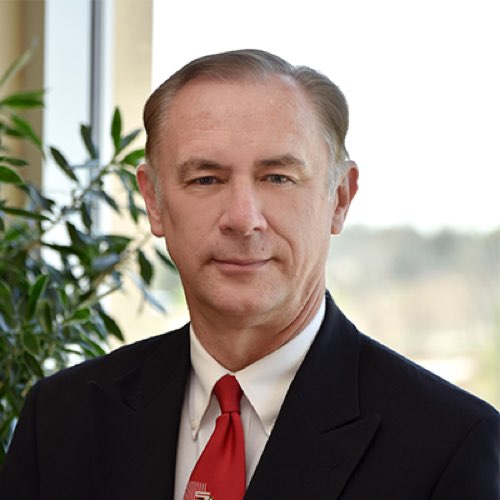 South University is pleased to announce the appointment of Dean Arneson as the new Dean of the South University School of Pharmacy. Dr. Arneson obtained a Doctor of Pharmacy (Pharm.D.), along with a doctorate in Pharmacy Administration and Pharmacy Regulatory Affairs at the University of Nebraska Medical Center. Dr. Arneson has authored more than 21 peer-reviewed publications and textbooks. He has also delivered over 76 presentations both nationally and internationally. In 2017, Dr. Arneson was selected as an honorary inductee to the Norbert Weiner University Faculty of Pharmacy in Lima, Peru.
The South University Doctor of Pharmacy degree program has been designed to provide progressive, quality postgraduate education for the pharmacy profession's future practitioners.
Dr. Brian McAulay, Vice Chancellor of Academic Affairs, lauded Dr. Arneson's years of service as the Founding Dean for Concordia University Wisconsin's Pharmacy program, stating "South is fortunate to invite a Dean with Dr. Arneson's academic and administrative experience and expertise to lead the School of Pharmacy into the future." Dr. Valarie Trimarchi, South University's Savannah Campus President, is excited to work with Dr. Arneson, stating, "He has the experience for community development that we have all been striving to establish. During the interview, he presented cross-discipline experiences that align with our goals for the campus. He will be a good partner in moving not only the School of Pharmacy, but other campus initiatives, forward."
On the heels of an impressive new class starting this month the addition of a new Dean comes when the SUSOP are excited to welcome this year's new class of students into a learning community designed to facilitate critical thinking and develop problem-solving skills while providing the industry current technology and coursework essential for real-world practice.
Dean Arneson shared his vision for "…the nationally renowned SUSOP. It is my great honor to be named Dean at such an institute. While not yet officially, the Dean of the School of pharmacy, I wanted to humbly reach out and thank all of you in the school for your incredible long-time dedication in making your efforts to fulfill the mission of the School of Pharmacy and the South University. This is what attracted me to the position. I am also very thrilled to for the opportunity to work with the other health care and administrative programs offered at South University. I believe that the collaboration with these programs will provide South University students with the opportunity to develop a unique educational experience that will set them apart in the health care work force. In my interactions with the student, faculty and administration, from every level I get a true sense of support and teamwork to provide the best educational expertise for every student. I am so proud to be part of this tremendous community. I am looking forward to working with our energetic students, our outstanding faculty and staff, our dedicated alumni, and our colleagues to continue our efforts in achieving the core value at the school - service every patient with our mind and our brain."
South University's School of Pharmacy will benefit from Dr. Arneson's experience and breadth of knowledge, shared Chancellor Steven K. Yoho, "Having worked at both public and private universities and most notably, as the Founding Dean for Concordia University's Pharmacy program, he brings a wealth of experience and industry understanding to our students."
Dr. Arneson's appointment as Dean of South University's School of Pharmacy will be effective as of July 1, 2020.