Online Degree Overview
Doctor of Business Administration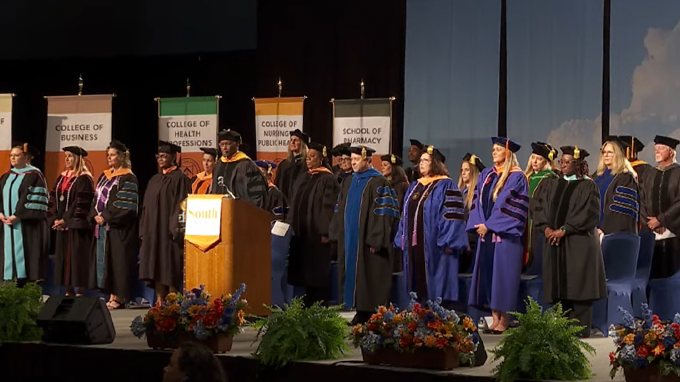 Whether you want to lead college business classes or executive board meetings, the Doctor of Business Administration (DBA) online degree program at South University can help you prepare for your next career move. Utilizing real-world experiences, our dedicated, qualified faculty will teach you specialized business knowledge, research skills, and techniques for communicating about complex concepts. In this online DBA program, you'll study current business research, analyze and practice research methods, and develop your own methodologies for teaching business concepts. As an online DBA student, you'll gain valuable experience by participating in two in-person residencies and teaching an online course under the mentorship of a South University faculty member.

Focusing on teaching, scholarship, and service, the online DBA program not only mirrors the performance criteria for faculty in higher education, but also ultimately prepares you to make important contributions within the academic and professional business communities.
Request Information
Fill out the form and a representative will contact you today to better understand your academic goals plus answer any questions you may have.
Campuses offer flexible learning formats including:
on-campus, virtual instructions and online courses.
Success! Your request was submitted. We'll be in touch soon!
In the meantime, you can view some of our FAQs
If you want to talk to an admissions representative ASAP, please contact us at 1-888-444-3404
Success Stories
Outstanding Education for Remarkable Careers
We're committed to helping our graduates make impact in their professional and personal lives. We applaud our business and technology alumni and the difference they make.