Online Degree Overview
Doctor of Ministry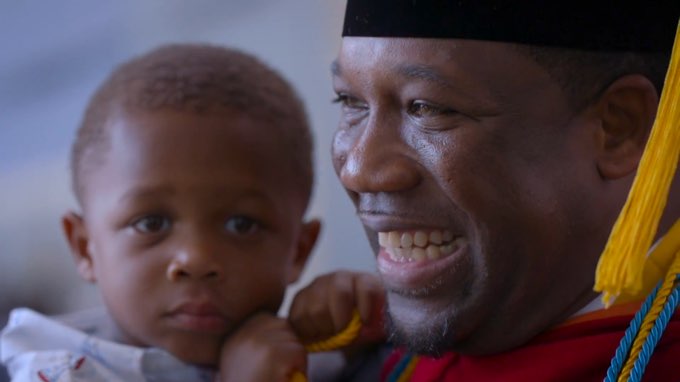 The Online Doctor of Ministry degree at South University offers both a Standard Track and Advanced Track option. The program helps to develop a student's understanding of the nature and purpose of ministry, enhance the student's competencies in ministry skills, and promote the student's growth in spiritual maturity. Foundational courses provide an introduction and overview to the various disciplines required for effective ministry leadership. Ministry skills courses, advanced ministry studies courses, and the final project further integrates biblical and theological perspectives into the practice of ministry. Students will also gain lifelong learning skills that will enable them to continue their personal, intellectual and professional growth.
Learn More
South University Department of Theology
The goal of the DMin program is to produce ministry leaders and doers. Unlike other fields of study, Bible/theology/ministry programs will often enroll students who simply want to be 'perpetual students' (without specific vocational goals). However, because of the unique program at South, a 'perpetual student' without specific vocational ministry goals would not be a good fit for our program. Vocational orientation is one of our most important selection criteria for future students.
FAQs
Frequently Asked Questions
FAQs from Students
"What are the vocational goals of your program?"
Our goal is to train and prepare men and women for vocational ministry leadership. As a result, our graduates (and already, some of our students) can work in pastoral ministry, chaplaincy ministry (prison, hospital, corporate and other), and the non-profit sector. Our program trains students in doing ministry.
"What is the difference between a seminary program and South's program?"
Ministerial programs have two primary foci: academic and practical. It has long been recognized that theological education is flawed in that it focuses on one and ignores the other. Most seminaries spend 85% of their energy on the academic. In contrast, SU's program is designed to spend 85% of our energy on the practical. The reason for this is that our program wants to create ministry doers/leaders, not just academic thinkers. Our courses focus on practical issues not often addressed in most seminary curricula.
"Is the program accredited through ATS [The Association of Theological Schools]?
The Commission on Accrediting of ATS accredits schools in the Christian and Jewish faiths. We are part of The College of Theology within South University, which is not a Christian school or Seminary. Therefore, South University is regionally accredited through the Southern Association of Colleges and Schools Commission on Colleges and is accountable to the United States Department of Education.
"When are DMin classes typically held?"
The DMin classes are fully online meaning that you have some flexibility to deal with the weekly assignments. Students must post in the courses at least twice per week, on different days, to maintain their attendance. However, the most successful students will engage in the Discussion areas repeatedly while also uploading their weekly assignments (when applicable) each week. Our courses are 10 weeks in length and begin on Tuesdays. For maximum efficiency, they run back-to-back allowing students to move through the program rapidly.
"How long will it take to complete the program?"
Since every student works at their own pace, and each student has different work and family commitments, it is hard to give an exact answer. However, if a student stays full time on the standard track, the student can expect to graduate in as few as 3 years. If the student stays full time on the advanced track (not just advanced standing), they can expect to graduate in as few as five quarters. These dates assume the student manages their final project efficiently.
"Do I have to write a dissertation to complete the program?"
As this is a doctoral program, a final project of significance is required. At South, we have three options for a final project: a dissertation, a ministry project, or the completion of a supervisory CPE. While all of these projects are significant, and require significant work, a formal dissertation is not required.
Scott E. McClelland
Dr. Scott McClelland serves as the Department Chair for South University's Department of Theology. He holds the BA and MA in Biblical Studies from Wheaton College, a ThM from Westminster Theological Seminary, and a PhD in New Testament from the University of Edinburgh in Scotland.
Among my several vocational roles, I have been a Senior Pastor in New York and southern California, and a co-pastor with my wife, Louise, in San Francisco. I also have served in the Academe as a full-time tenured professor, an adjunct prof, the Director of an off-campus program in San Francisco, an Associate Dean and Director of a south Florida regional campus, and a Dean of Extension Studies to help an isolated small school extend its education to a local urban area. Outside of the academic world, I have been a Director of Development for a non-profit relief agency, and a passenger service agent for an airline!
I am a native of Philadelphia, PA and currently reside in south Florida and on Whidbey Island, WA in the summer. My many vocational opportunities have allowed us to also live in the mid-Hudson Valley of New York, southern California, San Francisco, and Buffalo, NY.

I have taught in both undergraduate and graduate educational institutions such as The King's College (NY), Nyack College, Westmont College, Houghton College, Trinity International University and Fuller Theological Seminary. During that time I have published several articles and given presentations as a member of the Society of Biblical Literature.
Andrew Sharp
Andrew Sharp, Associate Professor of Theology, joined South University in 2016 as Director of the Doctor of Ministry Program, Richmond campus. He is a teacher and scholar who has worked in higher and religious education, as well as the public and non-profit sectors.
He received his PhD from the University of Birmingham (in England, 2010), holds master's degrees from the University of Virginia (2009) and St. Vladimir's Orthodox Seminary (1997), and completed his bachelor's degree from Pacific University (1991). His training is in Eastern Christianity (history and theology) and Muslim-Christian Relations. He has dedicated many of his life pursuits to interreligious understanding and religious literacy, which he considers necessary components of intercultural understanding and civic life. He served as interfaith Chaplain and Adjunct Assistant Professor at the University of Richmond and taught courses on the Bible, global ethics, world religions, and Muslim-Christian relations at Virginia Commonwealth University, where he was also engaged in campus ministry. He held positions as Associate Editor of the Christian-Muslim News Digest for the Network for Interfaith Concerns (based in the UK), Research Scholar at the University of Virginia's Institute for Advanced Studies in Culture, and Visiting Instructor at the College of William and Mary. He was also a social worker for the City of Richmond and policy specialist for Virginia's refugee resettlement and licensing programs. Andrew has traveled extensively and lived, studied, and/or worked abroad in England, France, Jordan, and Tanzania (where he and his wife served as short-term missionaries).
Andrew's research interests include: historical and contemporary relations between Christians and Muslims, the role of religion and identity within and across cultures, religion and environmentalism, refugee resettlement, interfaith dialogue, and religion and social action. His writings have appeared in international publications and journals and his book, Orthodox Christians and Islam in the Postmodern Age (Brill, 2012), was released in a Turkish language edition by Tekin Publications in 2016. His current book project is about the perspectives of key Muslim and Orthodox leaders in debates surrounding the global environmental crisis. It will propose that their unique experiences and responses to the postmodern age, as well as the possibilities of their future common work in ecology, could make key contributions towards efforts to save the planet. He is also serves on the board for Salt, an Orthodox, scholarly journal of cross-cultural theology, dialogue, and mission with the inaugural issue anticipated in 2020.
Douglas Estes
Douglas Estes (PhD, University of Nottingham) is associate professor of New Testament and practical theology at South University. Douglas has written or edited eight books; his most recent books are Braving the Future (Herald, 2018), a Greek grammar resource, Questions and Rhetoric in the Greek New Testament (Zondervan, 2017), and an edited volume with Ruth Sheridan on narrative dynamics in John's Gospel, How John Works: Storytelling in the Fourth Gospel (SBL Press, 2016).
Douglas contributes to Christianity Today and Bible Study Magazine, and is editor of Didaktikos, the journal for theological education. In addition, he has written numerous essays, articles, and book reviews in various publications. Media mentions of his work have appeared on CNN.com, local NPR, K-Love, Christian radio stations around the US, and a number of regional newspapers.
Douglas has sixteen years of pastoral ministry experience (churches in NC, NY, CA, and AZ), and is a fellow in the Center for Pastor Theologians. Prior to his present position, he served as an adjunct professor at Phoenix Seminary and Western Seminary. Currently, he resides in Columbia, SC, with his wife Noël and their four children.
What's New
Latest News and Blogs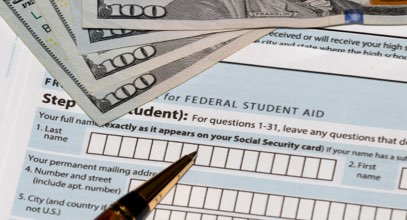 Aug 11, 2021
9 Fast Facts about the FAFSA
Did you know that over $120 billion in student financial aid is awarded annually? Learn more about federal financial aid and the FAFSA with these 9 fast facts.
Request Information
Fill out the form and a representative will contact you today to better understand your academic goals plus answer any questions you may have.
Campuses offer flexible learning formats including:
on-campus, virtual instructions and online courses.
Success! Your request was submitted. We'll be in touch soon!
In the meantime, you can view some of our FAQs
If you want to talk to an admissions representative ASAP, please contact us at 1-888-444-3404