Healthcare Administration
Degree Overview
Master of Healthcare Administration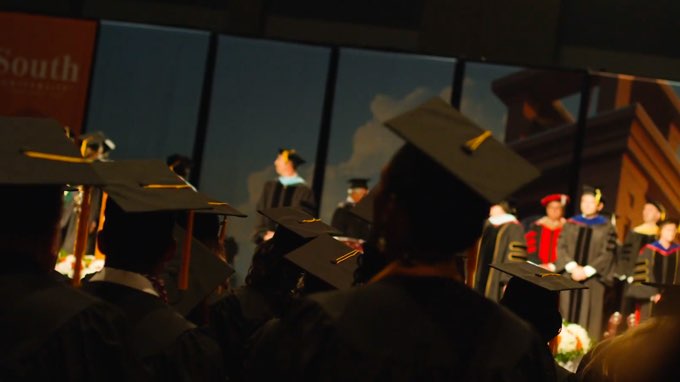 The Master of Healthcare Administration (MHA) degree program at South University Savannah is designed to prepare students from a variety of backgrounds to seek employment in healthcare management and leadership upon graduation. The 12-course (48 credits) program is founded with the philosophy that healthcare leaders require strong competencies in both healthcare and management to be successful. Specifically, competencies are addressed in contemporary healthcare management and leadership strategies, present healthcare systems and organizations, policy evaluation and planning techniques, financial management, and business operations. The MHA curriculum is designed to provide students with a sound foundation in solving the problems of today's health systems, a greater understanding of management issues and to prepare them to seek employment in middle and senior management roles in health administration of hospitals and other health services organizations, as well as the private and public health infrastructure

Earn Your Degree
Learn How to Lead Healthcare Organizations
At South University, the Master of Healthcare Administration program is built to provide you with the business know-how required to pursue critical management roles inside healthcare facilities. Offered in our Online + On Campus learning format, you will have the opportunity to learn alongside your peers while still having the capacity to meet the demands you face as a professional. The first week of the quarter is spent in the classroom, getting to know classmates and faculty, followed by an alternating schedule of one week online and one week on campus.
Admission Requirements
Please see the South University
academic catalog
for program specific admissions requirements.
Career Outlook
Master of Healthcare Administration students have many avenues to consider upon graduation. Whether it's a leadership role in a healthcare facility, or the manager of a wellness program, our students can finish the MHA program prepared to pursue whichever position they choose within the industry.
Within this industry, there is a demand for healthcare professionals. Job growth for Medical and Health Services Managers is projected to be 20% from 2016-2026, according to the Bureau of Labor Statistics. Here are a few careers that our students consider:
Clinical Director: Through creating effective policies and overseeing implementation as a manager, clinical directors improve the quality of healthcare offered to patients.

Mental Health Program Manager: Also known as behavioral health program directors, these individuals help implement specific programs within public and private mental health facilities.

Practice Administrator: The responsibility of a Practice Administrator is to oversee various elements within a medical facility. One of those tasks is ensuring departments are properly staffed
Course Requirements
Master of Healthcare Administration: 48 Credits
MHA5010 Healthcare Management and Organizational Behavior, 4 Credit Hours
MHA5020 Healthcare Organizations and Administration, 4 Credit Hours
MHA5030 Current Economics in Healthcare, 4 Credit Hours
MHA6050 Regulation and Policy in Healthcare, 4 Credit Hours
MHA6060 Health Law and Ethics, 4 Credit Hours
MHA6080 Healthcare Planning and Marketing, 4 Credit Hours
MHA6100 Executive Leadership in Healthcare Organizations, 4 Credit Hours
MHA6120 Management Information Systems in Healthcare, 4 Credit Hours
MHC6303 Quality Performance and Management, 4 Credit Hours
MHC6305 Financial Management of Healthcare Organizations, 4 Credit Hours
MHC6306 Human Resource Management in Healthcare Organizations, 4 Credit Hours
MHA6999 Seminar in Healthcare Cases, 4 Credit Hours
Note(s):
South University, Online Program Offerings may not be available to residents of all states.  Please contact an admissions representative for further information.
Outcomes
Upon completion of your MHA degree, you should be able to:
Interpret the knowledge in healthcare management principles and content specific to finance, economics, strategy, human resources, information management, and ethics.

Evaluate the impact of healthcare policy and law on the delivery and services provided by the industry.

Integrate market research with strategic planning in healthcare, evaluating a wide array of business processes and tools in healthcare operations management.

Assess managerial and leadership challenges in healthcare.

Demonstrate the ability to communicate and present information that is concise, clear, organized, supported, and persuasive in a professional manner appropriate to the healthcare industry.
Success Stories
Outstanding Education for Remarkable Careers
We're committed to helping our graduates make an impact in their professional and personal lives. We applaud our alumni and the difference they make. Check out what some of our healthcare graduates have to say.





Request Information
Learn More About the South University Program That's Right For You.
Fill out the form and a representative will contact you today to better understand your academic goals plus answer any questions you may have.
Success! Your request was submitted. We'll be in touch soon!
In the meantime, you can view some of our
FAQs