Degree Overview
Master of Science in Physician Assistant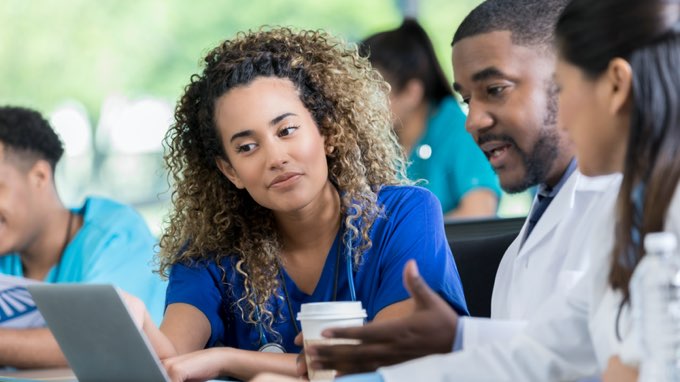 The South University Savannah Master of Science in Physician Assistant program offers fundamental medical concepts and theories, provides students with the knowledge, skills and attitudes necessary to function with physician supervision, as medical professionals who will serve as valued members of the health care team. Physician assistants perform medical functions that include, but are not limited to, evaluation, monitoring, diagnostics, therapeutics, counseling, and referral. The scope of the practice varies according to state laws, the medical setting, and the training of the physician assistant. In many states, physician assistants can prescribe and/or dispense medicine. The MS in Physician Assistant program at South University's Savannah is designed to provide students with effective learning opportunities that will prepare them to perform their expected competencies in an ethical, legal, safe and effective manner upon graduation.
Accreditation Review Commission on Education for Physician Assistant
The Accreditation Review Commission on Education for the Physician Assistant (ARC-PA) has granted Accreditation-Continued status to the South University-Savannah Physician Assistant Program sponsored by South University. Accreditation-Continued is an accreditation status granted when a currently accredited program is in compliance with the ARC-PA Standards. Accreditation remains in effect until the program closes or withdraws from the accreditation process or until accreditation is withdrawn for failure to comply with the Standards. The approximate date for the next validation review of the program by the ARC-PA will be September 2025. The review date is contingent upon continued compliance with the Accreditation Standards and ARC-PA policy. The program's accreditation history can be viewed on the ARC-PA website at: http://www.arc-pa.org/accreditation-history-south-university-savannah/
Learn More
Physician Assistant at South University
South University is committed to creating career opportunities for our students, so we provide the relevant coursework for you to meet your career goals in a position as a Physician Assistant as well as the ethical and legal competencies and effective communication skills that are integral for this profession. In addition, we instill the value of continued education in our students so you can continue to create more opportunities for success in your career.
Mission & Vision
Physician Assistant Program
Missions Statement
The South University Physician Assistant (MSPA) exists to educate a diverse student population as providers of high-quality, cost-efficient health care who will make a positive impact while practicing the art and science of medicine with physician collaboration.


Vision Statement
The South University Master of Science in Physician Assistant (PA) degree program strives to provide educational experiences where faculty, staff, clinical instructors, students, and other health care providers work together in an atmosphere of mutual respect, cooperation, and commitment. The program's primary focus is on the development of physician assistants capable of expanding into clinical leadership roles by demonstrating proficiency in critical thinking and creative problem solving, utilizing evidence-based skills gained through innovative approaches.


Master of Science Physician Assistant Degree Program Technical Standards

In order to ensure that patients receive the best medical care possible, the faculty of the South University Physician Assistant program has identified certain skills and professional behaviors that are essential for successful progression of physician assistant students in the program. A student must possess skills and behaviors at a level of capability to perform a variety of duties required of a physician assistant as a health care professional.

Students with disabilities who can perform these skills and successfully execute professional behavior either unassisted, with dependable use of assistive devices, or by employing other reasonable accommodations are eligible to apply for enrollment in the program. Minimum performance standards include critical thinking, communication skills, observation skills, motor skills, and interpersonal abilities. Interested parties may contact the Physician Assistant program office for additional information about South University performance standards. These skills and behaviors include, but are not limited to;

Critical Thinking: A student must possess the intellectual, ethical, physical and emotional capabilities required to undertake the full curriculum and to achieve the levels of competence required by the faculty. The ability to solve problems, a skill that is critical to the practice of medicine, requires the intellectual abilities of measurement, calculation, reasoning, analysis and synthesis. Students must be able to perform demonstrations and experiments in the basic sciences.

Communication Skills: A student should also be able to speak, to hear, and to observe patients in order to elicit information, describe changes in mood, activity and posture, and to perceive nonverbal communications. The student must be able to communicate effectively and efficiently in oral and written forms.

Observation Skills: The student must be able to observe a patient accurately, both at a distance and in close proximity. This ability requires the functional use of vision and somatic sensation.

Motor Skills: A student should have sufficient motor function to elicit information from patients by palpation, auscultation, percussion and other diagnostic techniques. A student should be able to execute movements reasonably required to move from area to area, maneuver in small spaces, calibrate and use large and small equipment, position and move patients, and provide patients with general care and emergency treatment.

Interpersonal Abilities: A student for the Physician Assistant program must possess the emotional health required for full utilization of his or her intellectual abilities, the exercise of good judgment, the prompt completion of all responsibilities required for the diagnosis and care of patients and the development of professionalism through mature, sensitive, and effective relationships with patients, families, and colleagues.
Faculty
Physician Assistant Program at Savannah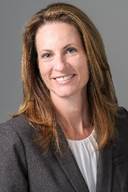 Deanna Oliver, MSPAS, PA-C
Program Director – Assistant Professor
Mrs. Oliver is a native of Jacksonville, Florida. She earned a Bachelor of Science in Biology with a minor in Studio Art from the University of North Florida. She is a 2009 graduate of South University Physician Assistant Program where she earned a Master of Science in Physician Assistant Studies and was the recipient of the Robert DiBenedetto Student Achievement Award. Upon graduation, she began her clinical career in pulmonary medicine in Jacksonville, Florida, before transferring to Macon, Georgia, as a Faculty Instructor for the Department of Family Medicine, Geriatrics Fellowship Program, at Mercer University School of Medicine. In 2014, she began clinical practice in emergency medicine in Macon then transferred to Bethesda, MD, where she became the Lead Advanced Practice Provider for the Central Region Urgent Care Division of a large hospital system in the Maryland/DC area.
In July of 2019, Mrs. Oliver joined the faculty of South University as the Physician Assistant Program Director and Assistant Professor. Her teaching interests include senior seminar, special topics, emergency medicine, physical assessment, and clinical procedures. Her clinical interests include emergency medicine, acute care medicine, internal medicine, and geriatrics.
She is a member of the Pi Alpha National Honor Society for Physician Assistants, the American Academy of Physician Assistants, Georgia Association of Physician Assistants, Society of Emergency Medicine Physician Assistants, and the Physician Assistant Education Association. Mrs. Oliver has been published as a contributing author to the fifth edition of A Comprehensive Review for the Certification and Recertification Examination for Physician Assistants and in The Field Guide to Home Care Medicine journal.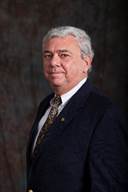 John Sheffield, MPAS, PA-C, DFAAPA
Assistant Program Director
Mr. Sheffield is a native of Hampton, Virginia and has been with the program since 2003. He received his Bachelor of Science degree from the University of Oklahoma after completing the United States Army Physician Assistant Program in 1990. He has also earned a Masters of Physician Assistant Studies degree from the University of Nebraska.
He is a 21-year Army veteran and retired at nearby Fort Stewart in 1994. During his Army career, he worked in Emergency and Family Medicine. After his retirement from the Army, he worked as part of a busy otolaryngology practice here in Savannah for eight years prior to coming to South University.
While part of the South University PA Program, he has served as Clinical Coordinator and now as the Evaluation Specialist. His teaching interests include ear nose and throat pathology, infectious diseases and behavioral medicine.
He is a member of Pi Alpha National Honor Society for Physician Assistants. He is also a Distinguished Fellow of the American Academy of Physician Assistants, a member of the Georgia Association of Physician Assistants, and the Physician Assistant Education Association where he serves as Chair of the Internal Medicine/Primary Care End of Rotation Exam review committee. He also is a member of the Assessments Institute.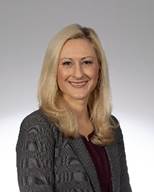 Arianne M. Fredrickson, MSPAS, PA-C
Director of Clinical Education – Assistant Professor
Ms. Fredrickson is a native of Eau Claire, Wisconsin. She earned a Bachelor of Arts in Psychology, with a minor in Spanish, from the University of Wisconsin-Eau Claire and worked as a neuropsychometric technician for Marshfield Clinic before returning to school. She graduated from the University of Wisconsin-La Crosse with a Master of Science in Physician Assistant Studies in 2011. Upon graduating, she began her clinical career practicing family medicine with urgent care in rural Wisconsin but quickly developed a passion for urgent care and emergency medicine. Ms. Fredrickson worked in emergency medicine in Minnesota and then Texas for over six years before joining the faculty at South University in the summer of 2018.
Ms. Fredrickson is a member of the American Academy of Physician Assistants and the Physician Assistant Education Association. Her clinical interests are diverse and include emergency medicine, gastroenterology, endocrinology, and women's health. She is passionate about teaching strong history and physical exam skills, differential diagnosis development, and clinical procedures.
In addition to clinical work, Ms. Fredrickson has enjoyed staffing self-growth seminars for teens and their families, motivational speaking at K-12 schools, and being a preceptor to pre-PA and PA students. She lives in Bluffton, South Carolina with her husband and daughter. Together they enjoy hobbies including camping, fishing, boating, biking, hiking, golfing, and of course, going to the beach!
Todd Stringer, MS, PA-C
Assistant Director, Clinical Education
A native of Baton Rouge, La., Mr. Stringer obtained his bachelor's degree from Louisiana State University in education. He then completed his Master's degree in Exercise Physiology from LSU as well. He is a 2001 graduate from the Wake Forest University Physician's Assistant program in Winston-Salem, NC. Mr. Stringer joined the faculty full time recently in July 2019. His clinical experience includes cardiology, hematology/oncology, hospital medicine, vascular surgery, orthopedics, pulmonology/critical care. He lives in St Simons Island, Ga and is married with two daughters. Mr. Stringer enjoys fly-fishing, hiking and camping.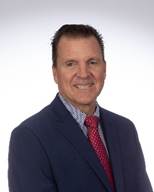 James M. King, MSPA, PA-C
Admissions Director
Mr. King has lived in Savannah for the majority of his time since arriving via the military in 1994. He earned his Bachelor's Degree from Embry Riddle Aeronautical University in 1991 while serving in the military. In 2007, he decided to pursue a career in medicine, and began his studies toward that endeavor. This culminated with graduation from South University's Physician Assistant Program in 2011, after which he entered the field of Emergency Medicine. He joined the faculty of South University as the Assistant Clinical Coordinator in August of 2018.
His academic teaching interests include Addiction Medicine, areas of professional development, and focusing on small group instruction. His clinical interests include pre-hospital trauma, Emergency Medicine, and Addiction Medicine. He lives in Savannah with his wife of over thirty years. Their son and family live nearby where he serves a local firefighter. The King family loves dogs.
John J. Burns, III, MMSc, PA-C
Associate Professor
Mr. Burns is a native of Savannah Georgia. He has been a member of the South University Physician Assistant Program faculty since 2001. He earned a Bachelor of Science in Education in Health Promotion and Behavior, from the University of Georgia. He is a 1997 graduate of the Emory University Physician Assistant Program. Upon graduation, he began his clinical career in Family Medicine at Fayette Medical Clinic in Fayetteville, Georgia. In 1999, he returned to his hometown of Savannah and began clinical practice in Endocrinology. In 2001, he joined the faculty of South University as the Associate Clinical Coordinator. He has also served as the program's Academic Coordinator and Associate Director. In 2009, he assumed the role of Program Director.
His academic/teaching interests include PA admissions, medical communication, endocrinology, ophthalmology and physical assessment. His clinical interests include endocrinology, specifically Type 1 diabetes, and thyroid disorders.
He is a member of the American Academy of Physician Assistants, Georgia Association of Physician Assistants, and the Physician Assistant Education Association (PAEA). He currently serves as Lead Faculty for the PAEA Admissions PANDO Workshop. He previously served as a committee member for the CASPA Advisory Committee.
He lives in Savannah with his wife and their two children. His hobbies include reading, gardening, and golf.
Lisa Zammit, MSHS, PA-C, SA
Faculty Instructor - Assistant Professor
A native of Baton Rouge, Louisiana, Ms. Zammit obtained her first Bachelor's degree in Microbiology at Northwestern State University. She obtained a second Bachelor's with Surgeon Assistant Certification from the University of Alabama in Birmingham. She then graduated from George Washington University with a Master of Science in Health Science.
Ms. Zammit joined the faculty full time in the fall of 2011 and serves as a Faculty Instructor, Assistant Professor. She has experience in various fields including emergency medicine, hospital medicine, urgent/emergent care, and head and neck surgery; currently she works as a clinical trials investigator.
Ms. Zammit has been published in Journal of the American Academy of Physician Assistants and continues to write and teach about communication and ethical issues.
She lives in Savannah with her children and an assortment of animals.
Dr. Krystal Goodwin, CCMA, DC
Assistant Professor and Clinical Education Faculty
Dr. Krystal Goodwin, CCMA, DC currently serves as Assistant Professor and Clinical Education Faculty for the Physician Assistant Program at South University. Prior to joining South University, she worked as an allied health instructor for pre-clinical and clinical education, as rehabilitation consultant in primary care practices and served in private practice.
Dr. Goodwin should have been born in the 60's or 70's. She has the soul of a hippie. She and her husband have two beautiful children. Along with her healing knowledge, Dr. Goodwin also graciously shares eggs and honey produced by the chickens and bees she raises. When she is not taking care of the family, her animals or teaching, you can find her leading 5:30am spinning classes.
As a graduate of McKendree University with a Bachelor's Degree in Biology and Logan University with a Doctorate of Chiropractic with emphasis in biomechanics and sports rehabilitation, Dr. Goodwin strives to reveal the interrelationships between structure and function of the human body by utilizing radiologic imaging, 3-dimensional models, illustrations and dissection. Dr. Goodwin has been awarded honors for her excellence in teaching at the college-level and distinctions form research and clinical practice. She effectively shares her educational passions and clinical experience with students through her lectures.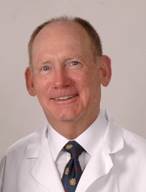 Ray Rudolph, M.D., MPH, FACS
Medical Director – Assistant Professor
Raised in Houston, Texas, Dr. Rudolph served in the Army completing his studies as a licensed practical nurse at Ft. Belvoir, Virginia. He worked as a chief line medic in Vietnam from 1968 to 1969 where he received the Bronze Star for valor. After eight years as an LPN, he entered the Physician Assistant Program at Baylor College of Medicine, Houston, graduating in 1976. His first assignment as a Physician Assistant brought him to South Dakota to serve the Sioux Nation at Lower Brule for four years. Dr. Rudolph then had the opportunity to attend the University of South Dakota, where he earned both his undergraduate and medical degrees. He completed his surgical residency training at Memorial Health University Medical Center in Savannah, Georgia where he joined the faculty upon graduation in 1991. Dr. Rudolph received his master's degree in public health from Armstrong Atlantic State University in Savannah in 2004.
In 2001, he and Dr. Paula DeNitto established the Center for Breast Care, the first practice in the region dedicated exclusively to care of the women with breast problems. He was nominated for the Association of Medical Colleges Humanism in Medicine Award in 2008, received the Alumni Achievement Award, Baylor College of Medicine, Physician Assistant Program in 2009, was named Surgical Oncologist of the Year 2010, National Black Leadership Initiative on Cancer; Savannah Coalition, and earned the Cancer Liaison Physician Outstanding Performance Award 2009 from the American College of Surgeons, Commission on Cancer.
He has done volunteer medical work in Ecuador in the area of tuberculosis and has shared breast surgical techniques in China. Dr. Rudolph is an assistant professor of surgery at both the Georgia Regents University (Medical College of Georgia) and Mercer University School of Medicine. Before becoming the Medical Director of the Physician Assistant Program at South University, he acted as a clinical assistant professor of surgery in the program since 2005. Although Dr. Rudolph retired from the active practice of surgery in late 2014, he remains a fellow of the American College of Surgeons and the American Society of Breast Surgery.
He is married to Barbara, a nurse practitioner and wife of 40 years and has two children and four grandchildren.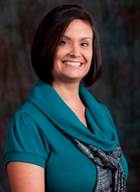 Kim Hahn, BS
Enrollment Manager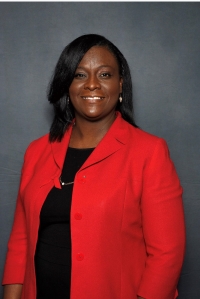 Nartaka Walls, BS
Clinical Coordinator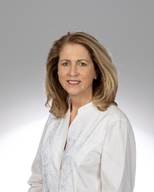 Tricia Piascik, BS
Administrative Assistant
Adjunct Faculty
Joseph Crosby, PH.D., R.PH
Clinical Rotations
12 months
Physician Assistant Clinical Rotations
The clinical phase is 12 months in length. Eight five-week clinical rotations are conducted at a variety of clinical sites. Students will gain clinical exposure in the following disciplines: Family Medicine, Internal Medicine, General Surgery, Pediatrics, Women's Health, Behavioral Medicine, Emergency Medicine and the Clinical Elective.
Clinical sites are recruited by the Program's Clinical Department and personnel from the Area Health Education Center (AHEC). Sites offer the students the wide variety of clinical experiences for that specific clinical rotation (course) and service delivery system. Students are not required to supply their own clinical sites or preceptors for clinical rotations. Sites for rotations will be determined by the department. Alternate rotation sites may be provided by the student to the Clinical Department personnel. Clinical Department personnel will evaluate sites suggested by students for viability as a clinical rotation site. In order to qualify for rotations outside of South University sites, or in student suggested sites, a student must demonstrate successful academic, clinical, and professional progress in the program.
The South University Physician Assistant program immunization policy is aligned with the US Centers for Disease Control and Prevention's Healthcare Personnel Vaccination Recommendations for health professionals. After acceptance into the program, but before registration can be successfully completed, all students must complete the South University Health Requirements. Be aware that additional immunizations may be required by some clinical training sites and are the students' responsibility. If students choose not to be vaccinated, they will not be allowed to rotate at clinical sites that require immunizations unless expressly permitted in writing to the program by the appropriate personnel at that site. If any of the core (required) rotations cannot be completed because the student voluntarily chose not to be vaccinated as required by the clinical rotation site, the student will not be eligible for graduation from the Physician Assistant program. In addition, if the number of clinical sites available to students who have not been vaccinated does not meet graduation requirements, those students will not be eligible for graduation from the Physician Assistant program.
Physicians, physician assistants, and other health care providers serve as preceptors for clinical students in direct patient care, providing the opportunity for the student to perfect technical and procedural skills, and to become competent in communication, physical diagnosis, succinct recording and reporting, problem assessment, and development of a logical approach to further studies and therapy.
Our students rotate in busy clinics, private physician offices, teaching hospitals, large institutions, and military hospitals and clinics. Rotations exist both in small towns and metropolitan cities. Our students are offered a wide variety of experiences and locations for their clinical rotations that are designed to round out the application of knowledge and skills to actual patient care.
Outcomes
Learning Outcomes
Physician Assistant Learning Outcomes
(Graduate Competencies)
The following are the program learning outcomes (Graduate Competencies) for the South University Physician Assistant program.
Prior to graduation from the program, students will:
• PLO-1. Integrate behavioral, social, and medical knowledge established from the evolving biomedical and clinical sciences in recognizing, evaluating, and managing patient disease states across the lifespan during acute, chronic, preventative, and emergent encounters..
• PLO-2. Demonstrate the interpersonal and communication skills required to sustain effective, multi-directional information exchange within a diverse population of patients, their caregivers, and members of the healthcare team.
• PLO-3. Demonstrate the ability to elicit an accurate patient history, perform an appropriate physical examination, and perform appropriate clinical procedures using essential clinical and technical skills to provide quality patient care.
• PLO-4. Collaborate effectively as part of an interdisciplinary healthcare team through clinical reasoning and problem-solving skills to formulate a logical differential diagnosis, select and interpret appropriate diagnostic studies, and synthesize a comprehensive, patient-centered management plan for the promotion of wellness and disease prevention.
• PLO-5. Demonstrate the ability to interpret and integrate an evidence-based approach to clinical and professional practice through clinical reasoning, problem- solving, and decision-making processes to improve patient care practices.
• PLO-6. Demonstrate professionalism through personal behaviors, sensitivity, and accountability essential to patients, society, and the profession.
Request Information
Fill out the form and a representative will contact you today to better understand your academic goals plus answer any questions you may have.
Campuses offer flexible learning formats including:
on-campus, virtual instructions and online courses.
Success! Your request was submitted. We'll be in touch soon!
In the meantime, you can view some of our
FAQs
Success Stories
Outstanding Education for Remarkable Careers
We're committed to helping our graduates make an impact in their professional and personal lives. We applaud our alumni and the difference they make. Check out what some of our healthcare graduates have to say.