Degree Overview
Master of Science in Leadership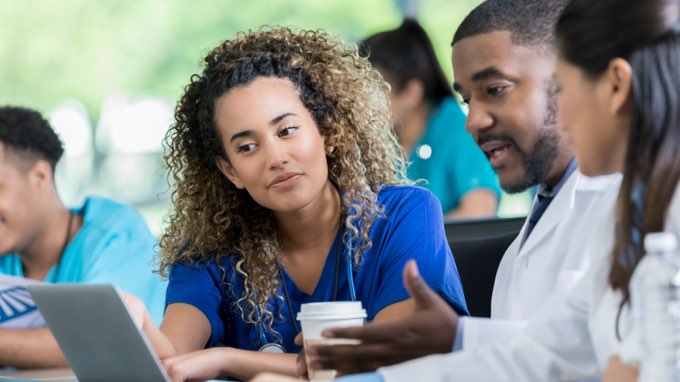 Today's dynamic organizations require well-educated and skilled leaders. South University Montgomery's Master of Science in Leadership program can help you develop your natural leadership qualities and prepare you to effectively lead individuals, teams, and complex organizations. Through faculty guidance and online coursework, you can refine your leadership style so that you can more successfully manage, communicate with, and influence others. You'll have the opportunity to learn how to set an example others will follow, how to strategically solve difficult problems, and how to foster teamwork across diverse disciplines.


Earn Your Degree on Your Schedule
Prepare to Tackle Tough Leadership Challenges
The MS in Leadership degree program at South University is designed to push ambitious students to their potential by combining relevant coursework and applicable experience with supportive faculty and staff and professional environment.
Course Requirements
Master of Science in Leadership: 48 Credits
Foundation: Personal Leadership: 12 Credits
LEA5100 Leadership, Organization Theory and Change, 4 Credit Hours
LEA5125 Leadership Ethics, Culture, and Politics, 4 Credit Hours
MBA5001 Organizational Behavior and Communication, 4 Credit Hours
Core: Organizational Leadership: 32 Credits
LEA5130 Team Building and Group Dynamics, 4 Credit Hours
LEA5140 Emotional Intelligence and Leadership, 4 Credit Hours
LEA6150 Coaching and Professional Development, 4 Credit Hours
LEA6175 International Leadership, 4 Credit Hours
LEA6180 Strategic Negotiations, 4 Credit Hours
LEA6185 International Negotiations, 4 Credit Hours
MBA6501 Strategic Human Resources Management, 4 Credit Hours
MBA6505 Organizational Development and Change Management, 4 Credit Hours
Capstone: 4 Credits
LEA6999 Strategic Leadership and Implementation, 4 Credit Hours
Note(s):
South University, Online Program offerings may not be available to residents of all states.  Please contact an admissions representative for further information.
Admission Requirements
Please see the South University
academic catalog
for program specific admissions requirements.
Career Outlook
The Master of Science in Leadership program will help you to develop the business, communication, and problem solving skills needed for leadership roles in public, private, and nonprofit organizations.
Outcomes
Upon completing the Master of Science in Leadership Program, you should be able to:
Assess how individuals, cultures, society, ethics, and psychological principles affect the actions and decisions of leaders.
Influence others through effective communications that utilize clear, scholarly, and persuasive arguments.
Critically evaluate qualitative and quantitative data to recognize and solve problems.Demonstrate information literacy, including the ability to determine and assess the extent of information needed, critically evaluate information and its sources
Use information effectively, ethically, and legally to accomplish specific purposes
Success Stories
Outstanding Education for Remarkable Careers
We're committed to helping our graduates make impact in their professional and personal lives. We applaud our business and technology alumni and the difference they make.





Request Information
Learn More About the South University Program That's Right For You.
Fill out the form and a representative will contact you today to better understand your academic goals plus answer any questions you may have.
Success! Your request was submitted. We'll be in touch soon!
In the meantime, you can view some of our
FAQs