2014 South University, Savannah Doctor of Pharmacy graduate Mary Carpenter loves her work as an Ambulatory Care Clinical Pharmacist. In addition to helping patients, she conducts research, mentors students, writes for professional publications and much more.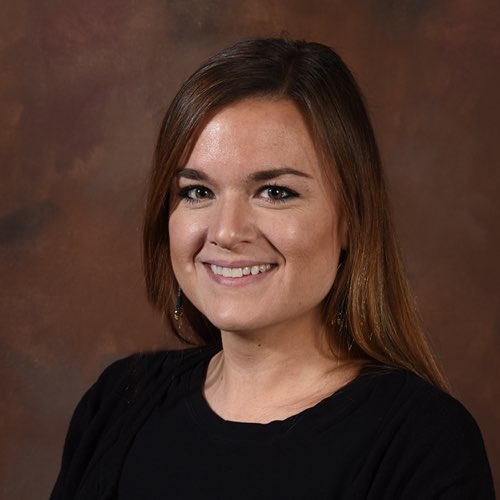 Yet when Carpenter first enrolled in college, she wasn't interested in a pharmacy career. Her plan was to become a veterinarian. Once her courses began, however, Carpenter struggled to get motivated. She rarely studied and often missed classes. Then, after her sophomore year, Carpenter spent the summer working as a pharmacy technician at a local hospital.
Although both her parents worked in pharmacy—one in academia and one in pharmacy management, this job was Carpenter's first exposure to clinical pharmacy. She was fascinated. When the summer ended, she switched to a pre-pharmacy major and her academic performance improved drastically. "I realized I had a purpose and that purpose was to become a pharmacist," she recalls. "I think motivation is the key for success."
Upon completing her pharmacy prerequisites, she applied to South University's School of Pharmacy, attracted by the three-year Doctor of Pharmacy program. "After visiting the school, I fell in love with the small campus atmosphere and the sense of closeness and family," she says. "My three years at South University, Savannah were some of the most memorable in my life. I developed lifelong relationships with professors and classmates. The studying and coursework were challenging, but the curriculum and the professors were exceptional."
For Carpenter, her proudest moment was seeing her parents' faces as she walked across the stage for commencement. "I went through a lot of challenges in undergrad and high school, but I was able to come out on the other side through self-motivation and determination," she reflects.
After graduating at the top of her class in the PharmD program and completing two residencies, Carpenter was thrilled to begin working in the Augusta University Medical Center (AUMC) family medicine clinic, where she could pursue her passion for ambulatory care. There, Carpenter developed AUMC's first pharmacist-physician collaborative practice agreement, allowing physicians to refer patients to her for education and medication management for issues such as diabetes, osteoporosis, resistant hypertension, hyperlipidemia and COPD/asthma.
"I work closely with the family medicine team to ensure safe and effective drug therapy management for our patients," explains Carpenter, who was recognized with AUMC's Patient Experience Award in 2019. "The most rewarding part of my career is helping patients, tracking their progress and celebrating their successes! I leave my job every day with a sense of accomplishment."
At AUMC, Carpenter also conducts research, hosts lectures and co-authors a monthly pharmacy newsletter reaching over 300 providers in family, internal, digestive health, cardiology and pediatric clinics. Her work has been published in US Pharmacist and American Family Physician. She is a preceptor to pharmacy students and the founder and Residency Director for a PGY2 Ambulatory Care Pharmacy Residency. Additionally, she developed and leads a pharmacotherapy learning experience for medical students on their family medicine rotation.
"The biggest impact my South University instructors had on me was how to be a good mentor," says Carpenter, who uses the leadership and mentorship skills she learned from her instructors to support dozens of students and pharmacy residents. "I love helping others reach their goals, whether they're patients or students."
Looking to the future, Carpenter is adamant about giving back to the field for which she is so passionate. "At South University I was able to develop the confidence and skills I needed to be a pioneer for the pharmacy profession," she says. "I hope to continue to help others find their self-motivation and their purpose, and I will continue to promote interprofessional education and training and be an innovator in the health care setting."