Growing up in Guyana in South America, Elisabeth Jackman-Knights was raised by a single mother who worked multiple jobs and ran a side business for extra income. "I watched my mom worked tirelessly to provide for me," she says. "Through her, I was witness to the potential for control and freedom that entrepreneurship can yield. The burning desire to become a successful entrepreneur was lit in me by age ten."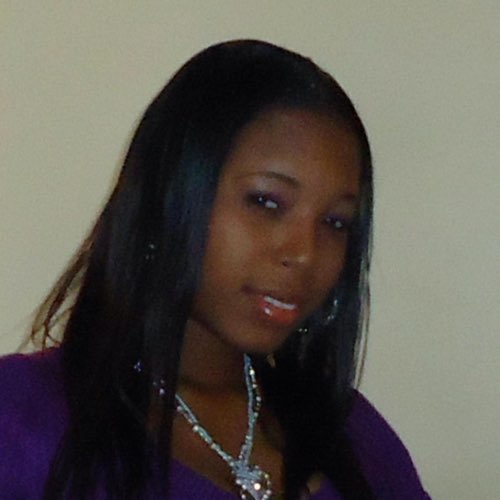 In 2006, Jackman-Knights immigrated to the United States with entrepreneurial ambitions, and, in 2009, she and her husband (a contractor) decided to start a business in real estate. Unable to acquire the necessary loans, they saved every dime they could, cutting costs and comforts to fund their dreams. Through owner-financing, they began acquiring properties to rehab and rent. "One house grew to three, then 10, then 15, and finally we incorporated our business in 2012 after I learned of the benefits of operating a business under a formal name while I was pursuing my Bachelor of Business Administration at South University," Jackman-Knights explains.
As a child, Jackman-Knights' mother had instilled in her that education was the key to success. Jackman-Knights felt it important to study business, in particular, because she lacked friends or family with management experience. When she discovered South University, the school felt like the right fit. The admissions representative was friendly, knowledgeable, and explained in detail what to expect if she attended South University. "The person I spoke with welcomed my accent and difference in background. They showed appreciation for my dreams when I explained where I came from and why I wanted to attain my degree," she recalls.
In South University's online BBA program, Jackman-Knights gained many practical insights that she applied directly to her business. "Those classes would give any entrepreneur a wealth of knowledge and even some practice at what it means to be a business owner," she says. Today, her business plan and many management processes are based on work completed in those courses along with feedback from her instructors. Outside of the classroom, Jackman-Knights was a Student Peer Counselor and VP of the South University Chapter of the National Society of Collegiate Scholars.
"The thing with South is it is well rounded," she says. "The culture is inviting, the program is accommodating, the representatives are easy to talk to, and the teachers understand that the students are real people with real lives. All of that makes the environment motivating and easy to learn in."
In 2015, Jackman-Knights graduated Summa Cum Laude with her BBA, and today, her business, Aklipse Asset Management Inc., is a multi-million dollar company that purchases, renovates, rents, and manages rentals and sells residential properties. In 2020, she received the South University Alumni Achievement Award. As a business co-owner, Jackman-Knights manages team members, establishes banking relationships, oversees material quality and delivery, develops business growth plans and more. To give back to the community, the business offers discounts for veterans renting or buying homes, and Jackman-Knights mentors others and participates in a neighborhood outreach program. In the future, she hopes to attain an MBA and expand into owning residential commercial complexes and developing housing communities. Eventually, she envisions being a prominent name in real estate nationwide.
Her success so far, she believes, comes from viewing her starting circumstances as a motivation rather than a hindrance or defining factor. She works hard, stays optimistic, gets creative in problem-solving, makes sacrifices and takes risks to achieve her goals, and is continually learning and pushing herself. "I am living my entrepreneurship dreams," says Jackman-Knights. "My advice is to never give up and know that you are good enough no matter how society may categorize your circumstances."
Her education, too, played a huge role in her life. "Without the knowledge from my degree, I would not have the skills I have today or be as competent at growing my business. I encourage anyone wavering on whether education is needed for creating, managing and growing a business to go forth in attaining that education," she advises. "The knowledge attained and the enhanced way of thinking and processing things will remain with you for a lifetime."