"I am incredibly humbled and appreciative of the path that God has chosen for me. Ministry is the most rewarding career I could have ever wished for myself," says 2019 Doctor of Ministry graduate, Dr. Matthew Ryan Turner. "My job is an extreme blessing to my family and me, and I would not have had this opportunity without my education."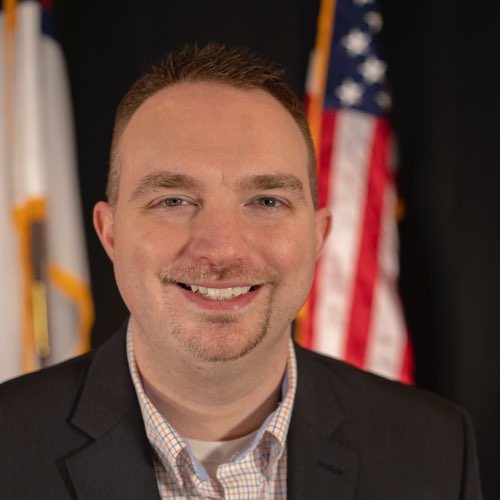 Turner got involved in church early as a church helper and later a youth pastor. By age 20, Turner was Senior Pastor of the Piedmont Congregational Holiness Church. He stayed there for 8 years until, in 2018, he accepted an administrative role with the Congregational Holiness Church supporting individuals and churches across the country. Turner believes pursuing his Doctor of Ministry (DMin) degree was essential for preparing him for this role, and the South University DMin program was the perfect fit for its curriculum and its ability to accommodate his schedule. "I chose South University because of the convenience the university offered me to pursue my dream of completing my education," he says. "I pastored and owned a business at the start of my doctoral program, and convenience was essential to me and my family."
After applying to the program, Matthew met with DMin faculty who expressed their passion for educating and supporting students. Those conversations helped seal the decision for Matthew to attend South University. "As I listened to [the faculty] talk about all that South University offers and how they work with students to help them be successful, I knew this was the path for me," he says. During the Ministry program, Turner excelled in his classes and was inducted into Theta Alpha Kappa, the National Honor Society for Religious Studies and Theology. In particular, he valued conversations with his classmates, who came from varying denominations. "My classes were very diverse, and therefore there were many different theological views on Scripture and life in general. This stretched my thinking and made me look at areas in different ways from my narrow mindset," he says. "Those lessons have translated into my career, and I currently oversee churches that have drastically different cultures from one another."
Turner was also impressed with his instructors, especially the way Dr. Micah Meek supported Turner as he navigated two life-changing events: the birth of his first child and the passing of his mother. After both experiences, regaining motivation to complete his studies was a struggle, but Dr. Meek prayed for him and checked in regularly with phone calls and encouraging notes. "I have never had a teacher who cares for his students as Dr. Meek does," he says. "Dr. Meek has gone far beyond anything I could have ever asked for to help me complete my education. I am forever grateful for Dr. Meek for helping see my dreams come to pass."
As Mission USA Administrator for the Congregational Holiness Church (CHC), Turner now relies heavily on the skills he refined in the DMin program. Supporting all CHC churches in the United States, Turner oversees student and young adult ministries, continuing education programs for ministers and churches, and the production of the quarterly church publication Gospel Messenger. His work includes hosting leadership events to inspire pastors and leaders with new ideas and ministry tools for reaching their communities, as well as running a Ministerial Internship Program that helps prepare individuals to lead their parishioners. Turner has also recently started a Mission USA Scholarship program to help CHC members attend college and launched a new community service initiative called Go Serve for CHC churches. Additionally, he is helping Mission USA to better utilize technology, including moving their education and licensing programs online, establishing a social media presence, and leading a major website and logo update.
"I am 100% positive that without my Doctor of Ministry degree, I would not have the job and career I have now," says Turner, who received the South University Alumni Achievement Award in 2020. "I have been able to use so much of what I learned and researched on the subject of discipleship and pass on that information to others. With my education, I have been able to counsel others who needed advice and help. I have been able to speak words of encouragement and knowledge into people's lives and situations that I would not have been able to speak to without my education."
Want to share your own alumni success story? Log into our Alumni Site and click Share Your Story in the Alumni Success section!