"Technology has always been near and dear to my heart. This field gave me a means of fully utilizing my artistic, innovative, analytical and cognitive ability," says Obinna Ariri, a software engineer and 2019 South University, Tampa Bachelor of Science in Information Technology graduate. "Receiving my bachelor's degree has been a great achievement in my life and has provided a pathway to open even more doors for opportunities of employment."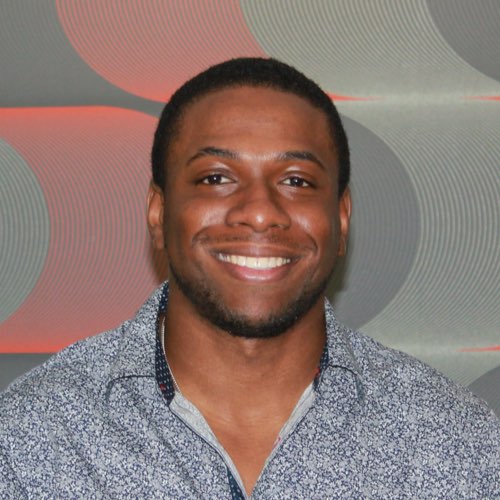 While Ariri wasn't always sure what career he wanted to pursue, he knew he cared about a few important things. "I wanted to be impactful, help a lot of people, aim for a competitive salary, enjoy what I do, mentally challenge myself and have a fun and inclusive work environment," he shares. Information technology, he decided, would allow him to do all of the above, and South University, Tampa was the right school for his needs.
"South University, Tampa does a good job with class sizes, which allows for more attention on individual student growth and development," says Ariri. Across his IT courses, Ariri used tools, resources and virtual technology that mimicked the real-world business environment, making him feel more confident in his skills. He also appreciated the support of campus faculty and staff. "The staff really took the time to invest in my future and preparation for after college," he reflects. "From doing career and resume building with career services staff to taking time after class hours with instructors to perfect my knowledge in technology, it all paid off tremendously."
For Ariri, another benefit of South University, Tampa was the opportunity to take classes online, which gave him more time and flexibility for participating in extracurricular and volunteer activities. Since a young age, Ariri has been driven to give generously to others. At 17, he co-lead his church youth group on an out-of-state trip to help families in New Orleans after Hurricane Katrina. There, he helped rebuild rooftops, distribute food, clear debris and more. As an adult, his practice of volunteering has included feeding the hungry, cleaning and repainting homes within the inner city of Tampa Bay, and teaching HTML fundamentals to underprivileged youth. Ariri has also served as a mentor for others, and, through his company's Sustaining Active Black Leadership and Empowerment (SABLE) group, volunteered at youth STEM code camps and middle school robotics competitions as well as helped college engineering students prepare their elevator speeches.
"I made a promise to myself to use my skills learned to contribute back to society. As a technology professional, I create software to better help or make things more convenient on a global level," says Ariri, who, in the future, plans to earn a graduate degree and pursue technology leadership roles. Already, he has earned numerous licenses and certifications as well as security clearance from the government.
Another way Ariri gives back is through letsps, a start-up he co-founded that aims to bring together pet lovers to share information and advice and to learn from veterinary professionals.
Through letsps, Ariri is also working to create technology that modernizes the adoption process. "I aspire to grow my start-up business into a successful corporation that helps shelter animals find loving owners and homes in the United States and abroad in a more streamlined and affordable way," Ariri shares.
For Ariri, succeeding in school, in his career, and in helping his community has been about determination, learning from his mistakes and always leaving room for improvement. "Be a sponge and learn as much as you can," he advises. "Be persistent and don't give up."
To learn more about our technology academic offerings and outcomes, explore our Information Technology and Information Systems programs today.
Do you have an alumni success story to tell? Log into our Alumni Site and click Share Your Story in the Alumni Success section!