South University Alumni Achievement Award Winner Dr. Mickale Linton is a successful professional with a legal career that has spanned over 20 years.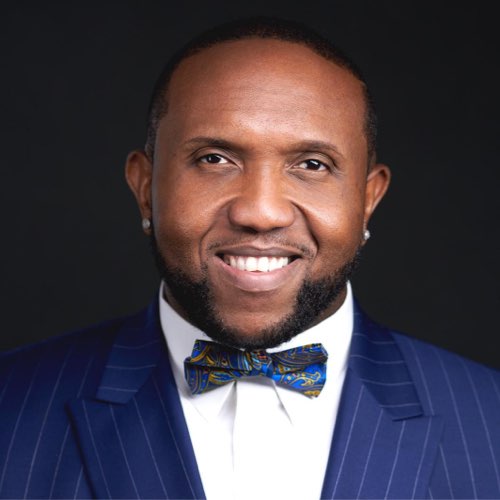 Mickale graduated magna cum laude with his Bachelor of Science in Legal Studies from South University, West Palm Beach in 2004. Committed to lifelong learning, Mickale has since earned a Master of Science in Educational Leadership, a Doctorate of Executive Leadership, and a certificate in Workplace Diversity & Inclusion. He currently is a Senior Associate at Carrier Corporation, and he has previously practiced in public and private law firms. He is also an Adjunct Professor at the University of Maryland Global Campus.
Mickale was originally drawn to the legal field because of a passion for law and helping others. He chose South University for his bachelor's degree because of the school's commitment to academic excellence, the student-to-teacher ratio, and the supportive and helpful staff. "They treat students like family," he says. "The institution portrays a sincere interest in offering the best higher education possible to working adults."
Mickale also appreciated the convenient scheduling options that enabled him to attend classes while working full-time. In just three and a half years, he was able to complete his degree, confident that he had developed the knowledge and abilities needed for a rewarding legal career. "South University offered a rigid curriculum… and excellent partnerships with local legal practitioners to execute a rewarding internship program. Additionally, more than 90 percent of my professors were industry professionals and experts in the area of law they taught and had an average of 10 to 15 years practice experience," he recalls.*
After earning his bachelor's degree, Mickale worked with the Legal Aid Society of Palm Beach County, Inc. for 10 years, giving back to his community as a legal professional and advocate. "I worked tirelessly making a difference in the lives of vulnerable youths in the delinquency and dependency systems," he says. "South University gave me the skills and prepared me well to be a grounded paralegal and to work in Public Interest law."
Throughout his career, Mickale has participated in numerous professional and community service activities. He is active with the Paralegal Association of Florida and serves on the Advisory Board for schools offering Paralegal programs. He is a member of the area's Habitat for Humanity Young Professionals group and of the Toastmaster Group through Carrier Corporation. He has also served on the Head Start Policy Council Board in Palm Beach County.
Today, Mickale remains in close contact with several of his instructors from South University, whose impact on him he describes as remarkable. "They offer me great encouragement and challenge me to persevere and go on to make a difference in the community" he says. "I consider them advisors and mentors."
For current students, Mickale advises that the future will be bright when you work hard and believe in yourself. "Be your best and number one advocate." he shares. "Push your limits and know that you deserve the best and there is nothing too good for you. Lastly, step outside the box, always thinking forward and creatively. Onward and upward!"
If you are interested in continuing your education, explore our programs today! Or, request information from a South University representative who can help you find a program that matches your interests and aspirations.
If you're a South University alum and want us to feature your accomplishments, we'd love to hear from you! Log in to our Alumni Site and click Share Your Story in the Alumni Success section.
*The opinion expressed is the individual's sole opinion and not necessarily representative of South University. Credentials and experience levels vary by faculty and instructors.