The South University Board of Trustees, Board Chair, Dr. Michael Colegrove has announced that the Board has appointed Dr. Steven K. Yoho as Chancellor and Chief Executive Officer for South University effective August 30, 2019.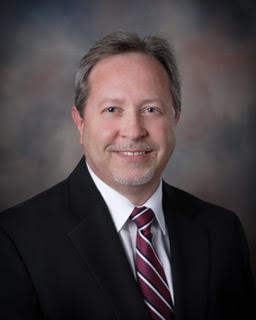 In making the announcement Dr. Colegrove said, "We are pleased to announce Dr. Yoho's appointment to Chancellor. Serving as interim Chancellor he guided the institution through a major transformation in culture and operation. He added, "As this evolution continues, Dr. Yoho brings the experience, skills and vision needed to lead the institution to its fullest potential."
On his appointment Chancellor Yoho commented, "I am honored to serve the students, faculty, staff, and alumni of South University." He noted, "And, I am particularly excited to continue on our path toward excellence in academic quality, student retention and student growth. Working collaboratively, we can accomplish these three goals while making an increasingly meaningful impact in each of our communities and beyond."
Yoho brings a wealth of experience in higher education and business. He returned to South University last year as Vice Chancellor for Strategy and Administration before assuming the interim Chancellor responsibilities. From 2007 to 2013, he served South University as Vice Chancellor for Academic Affairs after initially joining the University as Dean of the College of Business. Earlier he spent 15 years in private, non-profit university leadership roles and prior to that he held several executive positions in business.
Yoho earned a bachelor's degree from Oklahoma Christian University, followed by a master's degree from West Virginia University and a PhD degree from Ohio University.
South University has campuses in: Savannah GA, Montgomery AL, Orlando FL, Tampa FL, West Palm Beach FL, High Point NC, Columbia, SC, Richmond VA, Virginia Beach VA, Austin, TX, as well as offering classes and some programs online. For more information, please visit www.southuniversity.edu or call 1 (888) 444-3404.