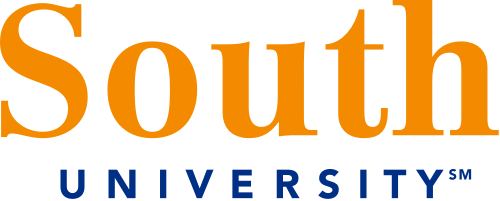 For Immediate Release
South University has decided to hold all 2020 commencement activities virtually this year, amid the continuing effort to mitigate the spread of COVID-19 to protect our university community. We will unite together in a unique celebration to honor the Class of 2020 in a virtual ceremony on Saturday, August 22nd, 2020. The ceremony will reunite eligible graduates with classmates, instructors, and campus administrators to celebrate this special moment along with invited guests.
The 2020 South University Commencement Virtual Ceremony will follow our long-standing traditions and include a welcome address, notable speeches, announcements, and the dedication of awards and honors. Most importantly, friends and family will be invited to witness the exceptional accomplishments of students with the conferring of their degrees, turning of tassels, and welcoming them as new South University alumni.
We share in our students' disappointment regarding these unavoidable circumstances that prevent us from gathering in person to host the commencement exercises. Commencement is one of the greatest achievements in the lives of our students, and we will recognize and celebrate it together virtually.
The University will refund graduation fees for 2019/2020 graduates (eligible between July 1, 2019 - June 30, 2020) who are affected by these changes to commencement. Graduates will receive follow up communications with their ceremony details, registration information, and access to the regalia online store to purchase their robes for the ceremony if they choose.
Thank you for your understanding and for working with us to help protect our community while meaningfully honoring graduates.
Be well,
Steve
Steven K. Yoho, PhD
Chancellor
South University
www.southuniversity.edu