Degree Overview
Master of Science in Information Systems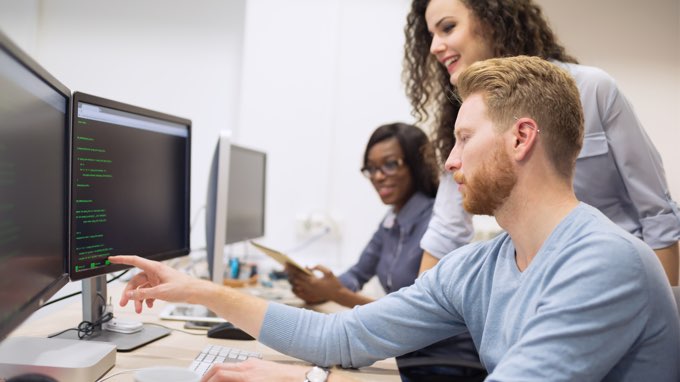 Learn important skills that could help you seek leadership career opportunities* as part of South University's Master of Science in Information Systems (MSIS) Program. The MSIS degree is built to be a technology-focused degree that provides the opportunity to learn how to manage information and technology in the modern age of information.
No matter if your background is in business or technology, the Master in Information Systems degree is designed to meet the demands you could face as a professional. The curriculum covers important technology areas like information systems in converged networks, modern software development methodologies, business intelligence, governance, information security, and emerging technologies.
*South University does not promise or guarantee employment or salary amounts.
Admission Requirements
Admissions Criteria for the Master of Science in Information Systems (MS) are as follows:
Prospective students are required to submit the following:
Application form
Official transcripts for bachelor or graduate degree granting institution.  (All credentials earned outside the United States must be evaluated by a NACES or AICE-member credential evaluation service).  Please speak with an admissions representative for more information.
 Specific requirements for admission to classified graduate status are:
A bachelor's degree from an accredited college or university.
Completion of application for admission.
A 2.7 overall grade point average or higher on completed requirements for the baccalaureate degree, or, an earned graduate degree from an accredited institution with a CGPA of 3.0 or higher.
Provisional Admission:
Applicants with an undergraduate degree CGPA of less than a 2.7, but not lower than a 2.3, or a graduate degree CGPA of less than 3.0, but not lower than a 2.7,  will be considered for provisional admission.  Students who do not attain a 3.0 GPA in the first quarter will be dismissed. Students cannot appeal the dismissal from the university as a result of failure to meet the conditions of provisional admission.
Master of Science in Information Systems Program
As determined by the Program Director or Chair, students with a non-technical degree or lacking IT-related experience are required to successfully complete MIS5010 Information Technology Infrastructure, with a "C" or better. Students must enroll in the course within the first two quarters of their admission to the University. The course is designed to provide students with a required knowledge base of emerging trends in information systems, how information systems work, and how to manage IT infrastructures. 
Required knowledge base or foundational undergraduate course credits do not count towards the total number of credits for graduation nor do they count in the Cumulative Grade Point Average (CGPA); however, they do count in determining the maximum time frame (MTF) and the Incremental Completion Rate (ICR). Student must achieve a "C" or better within three attempts or will be academically dismissed from the University.
Outcomes
Offered at Austin, Montgomery, Online Programs, Orlando, Richmond, Tampa and Virginia Beach.
Note: Not all Online Program offerings are available to residents of all U.S. states. Please contact an admissions representative for further information.
The Master of Science in Information Systems (MSIS) program prepares students for a career or advancement within the Information Systems (IS) profession, or related fields. The program is designed for professionals and continuing students with diverse backgrounds. The MSIS program curriculum focuses on merging business and IS theories while emphasizing practical applications.
The core competencies of the MSIS program covers a wide range of topics, including business intelligence, data management, knowledge acquisition, information technology (IT) governance, service management, IS development and auditing, systems analysis and design, object-oriented enterprise modeling, information security, and risk management. 
The program aims to equip students with analytical and critical-thinking skills to identify and solve problems within an interrelated systems context. Students learn to define problems and communicate solutions effectively by using oral, visual, and analytical means, as well as utilizing frameworks such as business cases, service level agreements, use cases, and corporate dashboards.
The MSIS program draws on recognized industry frameworks, best practices, and standards through alignment with certifications established by the Information Systems Audit and Control Association (ISACA®), the Information Technology Infrastructure Library (ITIL®), and the Project Management Institute (PMI®). To aid the academic and professional advancement of students through hands-on experience, the MSIS program incorporates technology resources via the IBM Academic Initiative.
The program emphasizes project-based learning and students perform an IT/IS industry analysis of skills, certifications, technologies, and methodologies required in their targeted careers. This leads to the development of a portfolio of projects, which is vetted by industry experts. This approach is also supported by an elective internship course.
The Master of Science in Information Systems program is delivered in two modalities: fully online and blended. Students enrolled in the blended modality meet face-to-face in the classroom and asynchronously online on alternating weeks over the 11-week quarter. 
Program Student Learning Outcomes
After completion of the Master of Science in Information Systems, graduates will be able to:
Articulate the utilization of Information Systems (IS) resources (people, processes, technology, and data) to support enterprise strategy.
Utilize industry standards and guidelines in the analysis and development of IS resources.
Analyze the strategic use of IS resources for a project or organizational goal.
Practice the use of an Enterprise Architecture methodology through the domains of Business Intelligence, IT Governance, and Systems Development. 
What's New
Latest News and Blogs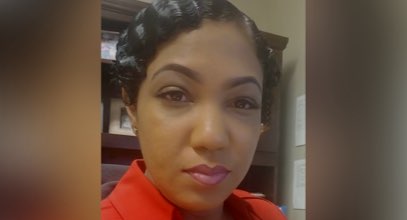 Sep 10, 2021
Request Information
Fill out the form and a representative will contact you today to better understand your academic goals plus answer any questions you may have.
Campuses offer flexible learning formats including:
on-campus, virtual instructions and online courses.
Success! Your request was submitted. We'll be in touch soon!
In the meantime, you can view some of our FAQs
If you want to talk to an admissions representative ASAP, please contact us at 1-888-444-3404
Success Stories
Outstanding Education for Remarkable Careers
We're committed to helping our graduates make impact in their professional and personal lives. We applaud our business and technology alumni and the difference they make.