Clinical Mental Health Counseling
Degree Overview
Master of Arts in Clinical Mental Health Counseling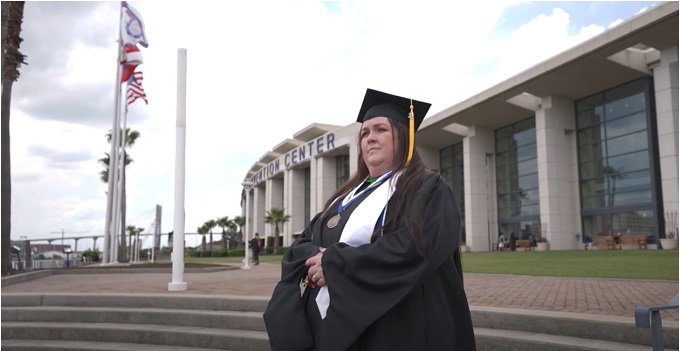 There are many individuals who need the care and guidance of a counselor to support them through hard times and to challenge unhelpful thought patterns. With a Master of Arts in Clinical Mental Health Counseling from South University, you can learn to become a compassionate, professional counselor to help those in need. The coursework for the master's in counseling degree program focuses on learning through experience, and comprehensive studies of theories and principles, dynamic applications in the field, training in effective assessment and treatment practices, a thorough understanding of the significance of research in the field and competence in ethical, legal, and professional standards.
The Master of Arts in Clinical Mental Health Counseling is designed to prepare graduates to sit for licensure in their state and the opportunity to become certified as a National Certified Counselor by the National Board for Certified Counselors*.
* It is up to each student to review the national and state licensure requirements for licensure, as well as the eligibility criteria to sit for licensure exams. South University cannot guarantee each graduate will pass the required licensure examinations. Outside agencies control the requirements for taking and passing certification/licensing exams and are subject to change without notice to South University.
South University does not promise or guarantee employment.
South University, Richmond, and South University, Virginia Beach, are certified to operate in the Commonwealth of Virginia pursuant to Title 23, Chapter 21.1, §23-276.4 of the Code of Virginia by the State Council of Higher Education for Virginia (James Monroe Building, 101 North 14th St; Richmond, VA 23219; 804-225-2600; www.schev.edu).
Council for Accreditation of Counseling and Related Educational Programs
The Master of Arts (MA), Clinical Mental Health Counseling degree program at South University is accredited by the Council for Accreditation of Counseling and Related Educational Programs (CACREP), (Council for Accreditation of Counseling and Related Educational Programs, 1001 North Fairfax Street, Suite 510, Alexandria, VA 22314, phone (703) 535-5990.)

WPB CMHC Accreditation Disclosure:

The South University West Palm Beach (WPB) campus relinquished its Clinical Mental Health Counseling (CMHC) programmatic accreditation with the Council for Accreditation of Counseling and Related Education Programs (CACREP) on March 31, 2023. While we plan to re-seek accreditation under a new delivery modality, it will not occur until late 2023.
By selecting to enroll, you understand that you are currently enrolling a CMHC program that is not programmatically accredited. You also understand that with our reapplication for accreditation in late 2023, we cannot guarantee you would graduate from an accredited program as the CACREP accreditation process can take 18 to 24 months from the time of application.


Request Information
Fill out the form and a representative will contact you today to better understand your academic goals plus answer any questions you may have.
Campuses offer flexible learning formats including:
on-campus, virtual instructions and online courses.
Success! Your request was submitted. We'll be in touch soon!
In the meantime, you can view some of our FAQs
If you want to talk to an admissions representative ASAP, please contact us at 1-888-444-3404
success stories
Outstanding Education for Remarkable Careers
We're committed to helping our graduates make an impact in their professional and personal lives. We applaud our alumni and the difference they make. Check out what some of our counseling and psychology graduates have to say.