Healthcare Administration
Degree Overview
Master of Business Administration in Healthcare Administration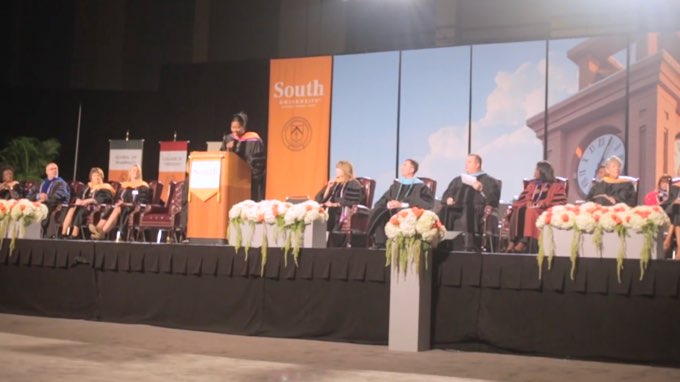 South University Savannah's Master of Business Administration in Healthcare Administration degree program is designed to prepare graduates to seek employment in a leadership role in the healthcare delivery system. The program is founded with the philosophy that healthcare leaders require strong business competencies and management skills to be successful. The curriculum is designed to prepare students with a sound foundation in business analysis and decision-making, followed by a specialization in healthcare administration.
The foundation courses are designed to provide a firm grounding in decision-making, behavioral sciences, and strategic environment. The MBA degree program core presents a functional approach to the long run and short run decisions that must be made to deliver goods and services. The Healthcare Administration specialization core is designed to provide specialized management and capstone courses specific to the healthcare field.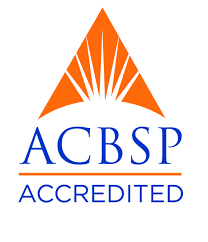 Accreditation Council for Business Schools and Programs
The following business programs at South University, Savannah, the Bachelor of Business Administration, Bachelor of Science in Healthcare Management, Master of Business Administration and Master of Business Administration in Healthcare Administration programs are accredited by the Accreditation Council for Business Schools and Programs ([ACBSP] 11520 West 119th Street; Overland Park, KS 66213; 913-339-9356; www.acbsp.org).

Earn Your Degree
Take Your Healthcare Career to the Next Level
Our online + on campus learning format offers an educational experience that adds value to the career you have already created, surrounding you with like-minded professionals who also wish to thrive academically and professionally. You'll have the opportunity to learn alongside your peers while still having the capacity to meet the demands you face as a professional.
Admission Requirements
Please see the South University academic catalog for program specific admissions requirements.
Career Outlook
Graduates of the MBA in Healthcare Administration program are equipped with the knowledge and skills for problem analysis, team and group leadership and the execution of effective solutions in various business situations. The MBA Healthcare specialization is designed for students interested in management careers in facilities such as:
hospitals
federal, state, and county health programs
pharmaceutical companies
healthcare companies
medical laboratories
medical billing companies
health education and training companies
Course Requirements
Master of Business Administration, Healthcare Administration: 48 credits
MBA5001 Organizational Behavior and Communication, 4 Credit Hours
MBA5004 Managerial Economics, 4 Credit Hours
MBA5005 Law and Ethics for Managers, 4 Credit Hours
MBA5008 Quantitative Analysis and Decision Making, 4 Credit Hours
MBA5009 Managerial Environment, 4 Credit Hours
MBA6011 Strategic Marketing, 4 Credit Hours
MHC6301 Healthcare Structure, Organization, and Governance, 4 Credit Hours
MHC6305 Financial Management of Healthcare Organizations, 4 Credit Hours
MHC6999 Case Studies in Healthcare Administration, 4 Credit Hours
Choose three of the following:
MHA6050 Regulation and Policy in Healthcare, 4 Credit Hours
MHC6302 Public Health Organization and Management, 4 Credit Hours
MHC6303 Quality Performance and Management, 4 Credit Hours
MHC6306 Human Resource Management in Healthcare Organizations, 4 Credit Hours
Note(s)
South University, Online Program offerings may not be available to residents of all states.  Please contact an admissions representative for further information.
Outcomes
After completing the MBA in Healthcare Administration program, you should be able to:
• Integrate and apply business and healthcare concepts specific to structures and governance, finance, and the delivery of healthcare within the U.S. system.
• Evaluate and analyze the impact healthcare policies may have on healthcare services.
• Display proficiency in critical thinking, information literacy skills and knowledge in healthcare-specific research, problem-solving, and case-study analysis.
• Demonstrate exceptional communication skills, including appropriate technological skills for writing, research, and analytic papers.
Success Stories
Outstanding Education for Remarkable Careers
We're committed to helping our graduates make an impact in their professional and personal lives. We applaud our alumni and the difference they make. Check out what some of our healthcare graduates have to say.





Request Information
Learn More About the South University Program That's Right For You.
Fill out the form and a representative will contact you today to better understand your academic goals plus answer any questions you may have.
Success! Your request was submitted. We'll be in touch soon!
In the meantime, you can view some of our
FAQs