Nili Nourparvar is a second year Master of Science (MS) in Physician Assistant (PA) student at South University, Savannah. This fall, Nourparvar interviewed Deanna Oliver, MSPAS, PA-C, a 2009 graduate of our Savannah PA program, to ask about her time as a student, her experience in the field, her advice for aspiring PAs and her current role as South University, Savannah's Physician Assistant Program Director.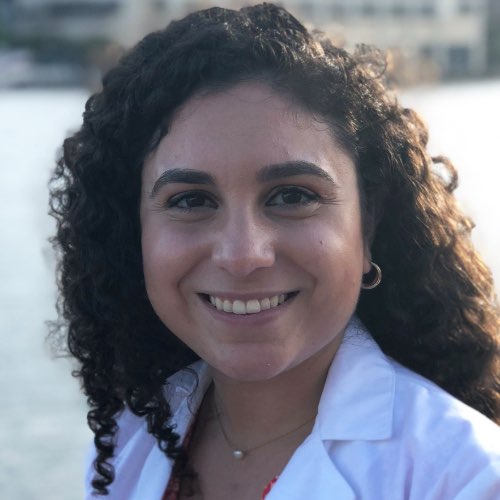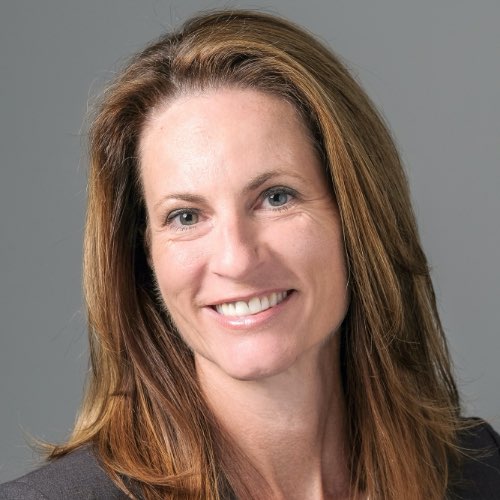 The Student: Alumni Interview
How long have you been with South and what courses do you teach?
I joined the South University, Savannah PA Program July 1, 2019, so just over a year! I am the course director for Senior Seminar and I teach various topics in Physical Assessment, Clinical Procedures and Clinical Med Labs. I am planning to teach several topics in Geriatrics and Issues in Contemporary Med.
What made you interested in Physician Assistant and what do you enjoy most about the field?
I felt drawn to medicine as early as I can remember. Growing up, I planned to pursue medical school until I learned about physician assistants during my freshman year in college. After researching the physician assistant profession and shadowing PAs, I knew PA was a better fit for me. I truly enjoy the collaborative role I play in providing compassionate healthcare to my fellow citizens. The lateral mobility offered to the PA profession offers many opportunities in a variety of medical disciplines.
What advice do you have for those who may be considering this path?
My advice for those who may be considering this path is to shadow different healthcare professionals to solidify this is the career you want to pursue. Once you have decided to become a PA, I recommend participating in professional PA organizations and societies to begin active involvement in the future of our profession.
When you were a student at South University, what resources did you find most helpful?
The faculty - they were great teachers and mentors and instilled the values of knowledge, dedication and compassion that I continue to practice as PA. A close second, the texts - I have always enjoyed reading about medicine.
What made you want to come back and be a part of the faculty at South University?
I love clinical practice but have always enjoyed teaching about medicine – whether I was explaining physiology and disease processes to patients, teaching students and watching them build upon prior knowledge, or explaining concepts to staff and new PA graduates. When I learned we were moving back to this area, my first thought was to reach out to the South University PA Program. I wanted to contribute to our profession by being a part of PA students' journeys. I feel like I am back home.
How would you describe your teaching philosophy?
As a PA educator, I aspire to stimulate higher-order thinking skills that will enable students to become skilled clinicians and competent professionals, by applying learning theories grounded in liberal, progressive, behavioral, humanist and radical educational philosophies. I believe in demonstrating leadership, treating all students equitably, communicating with clarity, and exhibiting compassion and sensitivity to students' needs. I strive to maintain individual rapport with students to create an environment that is less anxiety provoking and more conducive to learning, yet I am firm with the structure of the curriculum and I expect student excellence.
What important lessons from working in the Physician Assistant field do you bring to the classroom?
The hallmark of our profession is to keep the patient at the center of care and our primary obligation is to give a voice to the patients we serve. I hope to instill the need to uphold moral and ethical standards among my students to prepare them to operate as citizens invested in their local, national, and international communities.
What has been the highlight of your career as a Physician Assistant?
Without a doubt, coming back to the SU Savannah PA Program has been the highlight of my career. I have the opportunity to give back to our profession by educating future PAs through transmitting knowledge, facilitating learning, fostering the development of critical thinking skills, and serving as a coach and mentor.
What's a fun fact that most students don't know about you?
I am also an artist and a musician. I have played percussion since the age of 12 and I minored in studio art. I came very close to enrolling as one of five students in a medical illustration master's program at one of only three accredited programs in the country. I turned down an offer to be first on the waitlist so that I could have more time to consider which career path I wanted to pursue, ultimately deciding to become a PA! I have trained in Brazilian Jiu-Jitsu and I prefer to spend my time outdoors. I love to fish and being by the ocean is my sanctuary. As a Jacksonville native, I will always bleed black and teal, even if my Jaguars will never make it to the Super Bowl.
If you could tell your student-self one thing that would have eased your mind, what would it be?
You don't have to graduate with a 4.0.
What was the biggest adjustment for you between school and beginning your first job?
The biggest adjustment between school and beginning my first job was the transition between learning medical knowledge and skills to practicing medicine. I had a profound respect for my role in the lives of my patients and I was keenly aware of the impacts I would be making. I knew I had to be confident in my abilities while exercising humility.
What advice do you have for students seeking their first job as a Physician Assistant?
Gaining experience as a new physician assistant graduate is the first step to a life-long career as a PA. Search for jobs in the discipline you prefer but do not be discouraged if you find more availability in other specialties. Remember, the PA profession has lateral mobility and you will always find other opportunities. Take advantage of the AAPA salary report and become knowledgeable of states' PA practice laws. Consider your bottom lines in what you are looking for before your interviews by knowing average CME release time and allowance in your market, average vacation days, and whether most employers pay for your malpractice coverage and what type of policies they are. It can be easy to overestimate how much you are willing to do, so setting these bottom lines and expectations will help prevent some employers from taking advantage of you as a new graduate. At the same time, do not expect that you will achieve the perfect work-life balance with your first job and plan to be in the position for at least one year to start building your CV.
What would you like students who are interested in the Physician Assistant program to know about the program?
I would like students interested in our PA program to know that we really care about our students and we love to see you succeed and graduate as competent, compassionate PAs. You are the future of our profession and we are very proud to have been part of your training.
To learn more about our Physician Assistant program, explore our program pages for the South University Master of Science in Physician Assistant program at our Savannah, Richmond, Tampa and West Palm Beach locations. Or, request information today to speak with an Admissions Representative.