Online Nursing Informatics
Online Degree Overview
Master of Science in Nursing in Nursing Informatics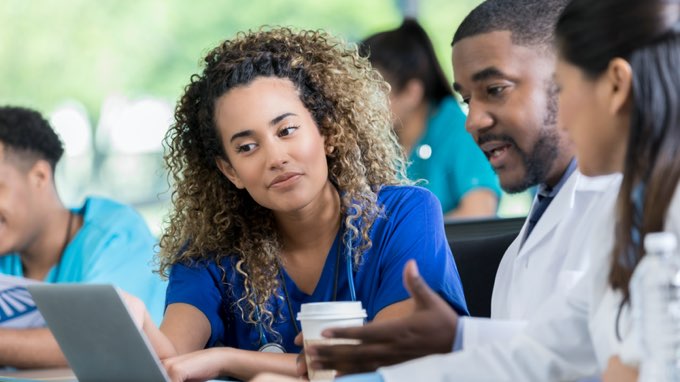 The implementation of the industry-grade technology and informatics solutions cannot be underestimated in the modern healthcare setting. To create the most efficient and highest-quality outcomes, nursing leaders will need to arm themselves with the skills and information needed to contribute to a successful healthcare setting. Our Online Master of Science in Nursing (MSN) with a specialization in Nursing Informatics degree program is designed to prepare you to develop, implement, and evaluate new operational data systems, train healthcare professionals in the use of computerized clinical information systems, and collect and analyze data for patient information and improvements of clinical care.
Request Information
Fill out the form and a representative will contact you today to better understand your academic goals plus answer any questions you may have.
Campuses offer flexible learning formats including:
on-campus, virtual instructions and online courses.
Success! Your request was submitted. We'll be in touch soon!
In the meantime, you can view some of our FAQs
If you want to talk to an admissions representative ASAP, please contact us at 1-888-444-3404
success stories
Outstanding Education for Remarkable Careers
We're committed to helping our graduates make impact in their professional and personal lives. We applaud our nursing alumni and the difference they make. Check out what some of our graduates have to say.






Commission on Collegiate Nursing Education
The Bachelor of Science in Nursing, the Master of Science in Nursing, and Doctor of Nursing Practice Programs are accredited by the Commission on Collegiate Nursing Education (http://www.ccneaccreditation.org).