Online Degree Overview
Master of Public Administration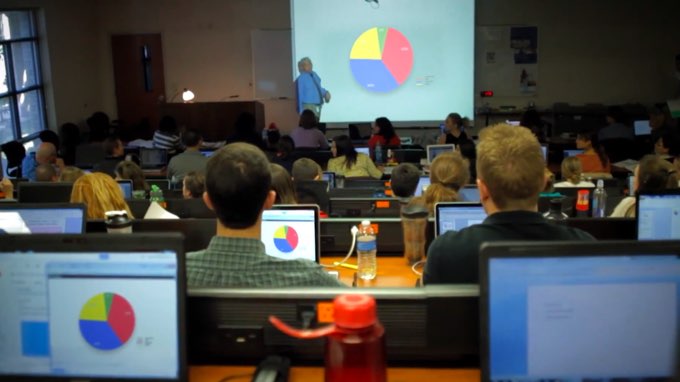 Designed to be completed in as little as 16 months, our Master of Public Administration (MPA) degree online curriculum pulls from a broad range of disciplines to provide both foundational and specialized information of value to anyone pursuing a public administration career.

Beyond exploring the structure of political, social, and institutional systems, your online MPA courses will cover topics like data analysis, budgeting, ethical decision-making, fundraising, HR and volunteer management, and leadership—all within the context of helping public and nonprofit organizations to maximize their impact and achieve their goals.

earn a degree on your schedule
Prepare for Your Career Public Administration
South University offers you the flexibility and control to access your online courses anytime, day or night, so that you can pursue your master of public administration degree online, whenever it's most convenient for you. Our experienced, knowledgeable faculty* and staff also make sure that online never means out of touch, supporting you every step of the way as you work to achieve your goals.
Admission Requirements
Please see the South University
academic catalog
for program specific admissions requirements.
Course Requirements
Master of Public Administration: 48 Credits
Core: 44 Credits
MBA6501 Strategic Human Resources Management, 4 Credit Hours
MPA5001 Foundations of Public Administration, 4 Credit Hours
MPA5005 Public and Non-profit Organizational Behavior, 4 Credit Hours
MPA5010 Public and Non-profit Budgeting and Accounting, 4 Credit Hours
MPA6001 Research and Data Analysis in Public Administration, 4 Credit Hours
MPA6100 Non-profit Fundraising and Volunteer Development, 4 Credit Hours
MPA6105 Grant Writing and Contract Administration, 4 Credit Hours
MPA6110 Management of Non-profit Organizations, 4 Credit Hours
MPA6115 Program Evaluation of Public and Non-profit Organizations, 4 Credit Hours
MPA6501 State and Local Government and Intergovernmental Relations, 4 Credit Hours
MPA6505 Legislative and Judicial Process, 4 Credit Hours
Capstone: 4 Credits
MPA6999 Strategic Challenges in Public Administration, 4 Credit Hours
Note(s):
South University, Online Program offerings may not be available to residents of all states.  Please contact an admissions representative for further information.
Outcomes
Upon completion of the Master of Public Administration program, students should be able to:
Apply a broad conceptual framework to public administration issues, which will include economic, political, legal and social institutions and processes that affect the actions and decision of political leaders and public managers.
Communicate clearly, orally and in writing, their understanding of the challenges of government agencies and many public sector problems/issues and the multiple paths for solutions.
Demonstrate effective teamwork and communication skills in order to build strategic alliances within political and administrative structures.
Apply quantitative analysis and critical thinking skills.
Demonstrate attainment of discipline-specific knowledge and the practical skills to be effective in the field.
Career Outlook
As a graduate of the Master of Public Administration online program, you'll be prepared to seek career opportunities within municipalities, states, provinces, federal government, government agencies, non-profit organizations, and non-governmental organizations. Related jobs include:
General and Operations Managers
Legislators
Transportation Managers
Logistics Managers
Social and Community Service Managers
Regulatory Affairs Managers
Compliance Managers
Supply Chain Managers
Online Classroom
Haven't experienced online learning before or wondering what it's like to earn your degree online at South University? While the mode of learning is different from the traditional classroom experience with added convenience and flexibility, we hold the same high standards of academic excellence in the online classroom.
South University's online programs combine a curriculum designed for student outcomes and a classroom designed for flexibility and engagement. Our online classroom learning platform, Brightspace, provides you with a host of features to enhance your learning experience, including:
Advanced media content
Personalized navigation
Simplified online learning atmosphere
Access to digital books
Emailing and instant messaging options
We provide more than just an online classroom, bringing a range of campus experiences and services online. In addition, the online classroom is accessible on the go via mobile devices and with tools like the Pulse App. Pulse helps you stay connected and on track with your course by providing a number of features such as course calendars, readings and assignments, feedback and grades, and announcements.
Read more about online requirements here.
Request Information
Learn More About the South University Program That's Right For You.
Fill out the form and a representative will contact you today to better understand your academic goals plus answer any questions you may have.
Success! Your request was submitted. We'll be in touch soon!
In the meantime, you can view some of our
FAQs
Success Stories
Outstanding Education for Remarkable Careers
We're committed to helping our graduates make impact in their professional and personal lives. We applaud our nursing alumni and the difference they make. Check out what some of our graduates have to say.