Degree Overview
Doctor of Ministry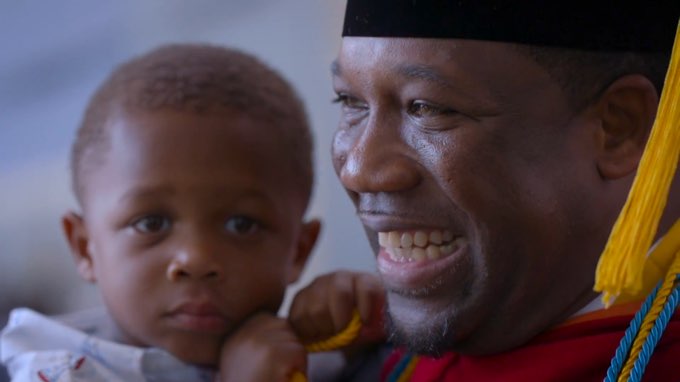 No matter your faith tradition, you can earn a Doctor of Ministry (DMin) degree through South University. South University's DMin program provides the ability to help ministry leaders achieve Ministry's highest degree. Students can move from their Bachelor's degree through the DMin program toward their doctorate, without needing to spend years on a separate Master's degree program.
The Doctor of Ministry degree offers both a Standard Track and Advanced Track option. The DMin program helps to develop a student's understanding of the nature and purpose of ministry, enhance the student's competencies in ministry skills, and promote the student's growth in spiritual maturity. Foundational courses provide an introduction and overview to the various disciplines required for effective ministry leadership. Ministry Skills courses, advanced Ministry Studies courses, and the final project further integrates biblical and theological perspectives into the practice of ministry. Students will also retain access to the Logos theological library, which provides all course texts and research materials for their ministry beyond the degree program.
Learn More
South University Doctor of Ministry Program
The goal of the DMin program is to produce ministry leaders and doers. Students in this program engage in what is termed, "Practical Theology". The program centers on helping those who sense a call to vocational ministry, to hone their skills toward an intentional approach to improving the ministry in which they serve. The Final Project, which is the determining factor for receiving the degree, is meant to improve or create a ministry that will bless the people served by the student. As such, vocational orientation is one of our most important criteria for admitting students.
FAQs
Frequently Asked Questions
• "What are the vocational goals of your program?"
Our goal is to train men and women for more effective vocational ministry leadership. Most of our students are currently working in pastoral ministry, chaplaincy ministry (prison, hospital, corporate and other), and the non-profit sector. Our program trains students in doing ministry at a "state of the art" level, both through course content and in interaction with other vocational practitioners. Many others in the program are exploring a vocational ministry calling. Their experience with courses and with their fellow students can serve to solidify and direct that calling toward a ministry context fit for them.
• "What is the difference between a seminary program and South's program?"
Our program has intentionally been structured to welcome those interested in vocational ministry from diverse denominations, traditions, or those who are independent. Most seminaries are affiliated with a sponsoring denomination and favor that denomination in their curricula. For us, diversity is a strength. We also emphasize practical ministry issues over strictly academic pursuits. We believe our emphases promote ministry doers and leaders by focusing on those skills which can be put into immediate practice in their ministry context.
• "Is the program accredited through ATS [The Association of Theological Schools]?
We are the Department of Ministry within South University, which is not a Christian school or Seminary. South University, and all of its Departments, are regionally accredited through the Southern Association of Colleges and Schools Commission on Colleges and is accountable to the United States Department of Education.
• "When are DMin classes typically held?"
The DMin classes are fully online meaning that you have some flexibility to deal with the weekly assignments. Students must post in the courses at least twice per week, on different days, to maintain their attendance. However, the most successful students will engage in the Discussion areas repeatedly while also uploading their weekly assignments (when applicable) each week. Our courses are 10 weeks in length and begin on Tuesdays. For maximum efficiency, they run back-to-back allowing students to move through the program rapidly.
• "How long will it take to complete the program?"
Since every student works at their own pace, and each student has different work and family commitments, it is hard to give an exact answer. However, if a student stays full time on the Standard Track, the student can expect to finish the credit portion of the degree in as few as 3 years. If the student stays full time on the advanced track (not just advanced standing), they can expect to graduate in as few as four to five quarters. These dates assume the student manages their final project efficiently. Once students begin the Final Project, each project varies greatly in the time it takes to do sufficient research, including Human Subject Research. Students should expect to add 30-40 weeks to their schedule in order to complete, and have approved, their Final Project.
• "Do I have to write a dissertation to complete the program?"
As this is a doctoral program, a final project of significance is required. At South, we have three options for a final project: a dissertation, a ministry project, or the completion of a supervisory CPE. While all of these projects are significant, and require significant work, a formal dissertation is not required.
Scott E. McClelland
Dr. Scott McClelland serves as the Department Chair for South University's Department of Theology. He holds the BA and MA in Biblical Studies from Wheaton College, a ThM from Westminster Theological Seminary, and a PhD in New Testament from the University of Edinburgh in Scotland.
Among my several vocational roles, I have been a Senior Pastor in New York and southern California, and a co-pastor with my wife, Louise, in San Francisco. I also have served in the Academe as a full-time tenured professor, an adjunct prof, the Director of an off-campus program in San Francisco, an Associate Dean and Director of a south Florida regional campus, and a Dean of Extension Studies to help an isolated small school extend its education to a local urban area. Outside of the academic world, I have been a Director of Development for a non-profit relief agency, and a passenger service agent for an airline!
I am a native of Philadelphia, PA and currently reside in south Florida and on Whidbey Island, WA in the summer. My many vocational opportunities have allowed us to also live in the mid-Hudson Valley of New York, southern California, San Francisco, and Buffalo, NY.

I have taught in both undergraduate and graduate educational institutions such as The King's College (NY), Nyack College, Westmont College, Houghton College, Trinity International University and Fuller Theological Seminary. During that time I have published several articles and given presentations as a member of the Society of Biblical Literature.
What's New
Latest News and Blogs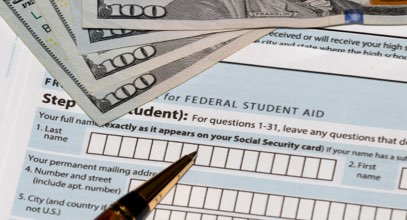 Aug 11, 2021
9 Fast Facts about the FAFSA
Did you know that over $120 billion in student financial aid is awarded annually? Learn more about federal financial aid and the FAFSA with these 9 fast facts.
Request Information
Fill out the form and a representative will contact you today to better understand your academic goals plus answer any questions you may have.
Campuses offer flexible learning formats including:
on-campus, virtual instructions and online courses.
Success! Your request was submitted. We'll be in touch soon!
In the meantime, you can view some of our FAQs
If you want to talk to an admissions representative ASAP, please contact us at 1-888-444-3404